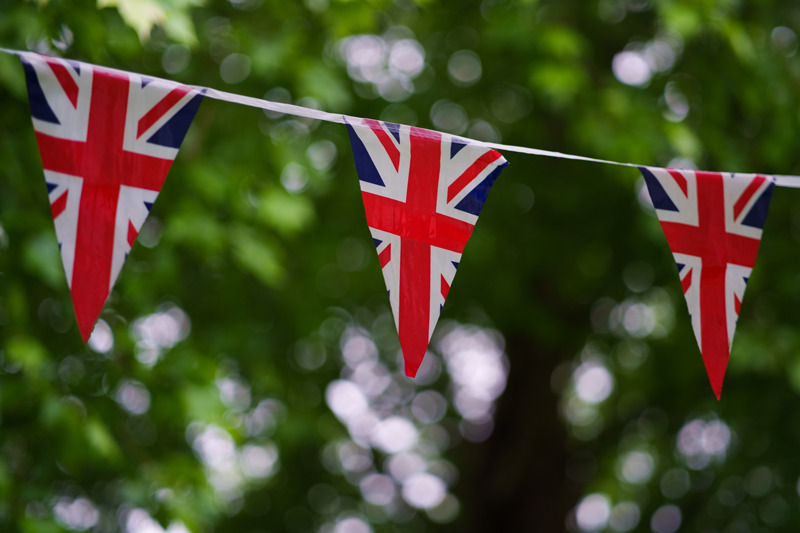 Spending on non-essential items rose just 3.0 percent due to consumers cutting back to manage household bills, while inconsistent weather hampered spend on clothing 
Shoppers are concerned about "shrinkflation", with two thirds noticing that products including chocolate and crisps are getting smaller yet cost the same or more
Spending on at-home 'insperiences' outperformed other non-essential categories, as Brits tuned in to watch the series finale of 'Succession'
Several sectors, including pubs, bars & clubs and entertainment, benefitted from the additional May bank holiday to celebrate the Coronation of Their Majesties King Charles III and Queen Camilla
The Barclays report combines hundreds of millions of customer transactions with consumer research to provide an in-depth view of UK spending
Consumer card spending grew just 3.6 percent year-on-year in May – less than half the latest CPIH* inflation rate of 7.8 percent and lower than April (4.3 percent) – as Brits cut back on discretionary purchases to cope with mounting inflation and food prices. However, May's long bank holiday weekends provided a welcome uplift to pubs, bars and clubs and the entertainment sector, while both digital content and takeaways enjoyed their highest growth so far this year.
Spending on groceries surged 8.9 percent year-on-year – the highest growth in the category in over two years. Aside from the near-record rate of food price inflation, grocery spend also received a boost from the Coronation bank holiday weekend and Eurovision, due to Brits buying food and drink for street parties and celebrations at home.
Spend on fuel saw its third consecutive month of decline in May (-10.7 percent year-on-year), largely thanks to the drop in prices against May 2022, when they were much higher due to the Russian invasion of Ukraine.
Shoppers squeezed by "shrinkflation"
Amid ongoing concerns around rising food prices (88 percent), two thirds (65 percent) of shoppers have noticed that some products are now being sold in smaller package or portion sizes, yet cost the same or more than they used to – otherwise known as "shrinkflation" – and the majority (83 percent) are concerned about the impact of this growing trend.
The products most frequently cited as being impacted by shrinkflation are chocolate (50 percent), crisps (40 percent), packs of biscuits (39 per cent) and snack bars (35 percent). In response, a fifth of consumers (20 percent) are switching away from products which have been downsized by manufacturers in favour of buying products in bulk which offer better value for money.
Meanwhile, more than six in 10 (63 percent) say they are looking for ways to reduce the cost of their weekly shop. Two fifths (41 percent) of these budget-conscious Brits are using vouchers or loyalty points to get money off shopping, and over a quarter (27 percent) are buying more frozen food to minimise waste.
May showers dampen discretionary spending
Spending on non-essential items increased just 3.0 per cent this month – less than in April (4.6 percent) – as half (50 percent) of consumers say they are cutting down on discretionary spending to cope with rising household bills.
The unseasonal and inconsistent weather in May led Brits to hold off on making new summer wardrobe purchases. As a result, clothing saw its largest decline in over two years (-5.1 percent), while department stores (1.9 percent) experienced its smallest uplift since November 2022.
This comes as a quarter (26 percent) of shoppers say they are cutting back on buying new summer outfits due to the rising cost-of-living, and over a third (35 percent) plan to re-wear more of their old summer clothes for the same reason. Meanwhile, discount stores enjoyed growth of 5.0 percent, in another sign that consumers continue to seek value wherever possible.
Pubs and bars enjoy bank holiday boost
As Brits continue to cut back on eating out to cope with cost-of-living pressures, restaurants saw another month of decline (-5.3 percent). However, the Coronation and May bank holiday weekends encouraged Brits to make more social plans, fuelling spending at pubs, bars & clubs (6.4 percent), as well as on entertainment (7.3 percent).
'Succession' finale fuels growth in subscriptions
Insperiences also proved popular, with digital content & subscriptions and takeaways both seeing their highest increases so far this year (10.2 percent and 13.1 percent respectively), as more consumers enjoyed nights in to watch the series finale of 'Succession', as well as popular new shows such as 'Love & Death'.
With the arrival of summer, spending on airlines also increased by a third (34.4 percent), as 13 percent say they have set money aside to enjoy a holiday abroad this year. This comes as spending on hotels, resorts and accommodation saw a -4.9 percent decline, showing that demand for staycations is tapering off now that holidaymakers have the option to travel abroad.
Consumer confidence endures 
Despite persistent cost-of-living pressures, Brits are generally feeling confident in their household finances (64 percent) and ability to live within their means each month (68 percent). Meanwhile, confidence in the future of the UK economy has slightly increased, rising from 25 percent to 28 percent.
Esme Harwood, Director at Barclays, said: "Consumers are still paying close attention to their everyday spending, and we are seeing growing concerns around "shrinkflation" in the weekly shop.
"Many are having to forgo discretionary purchases to offset rising food prices, with clothing and restaurants most impacted.
"However, the growth witnessed at pubs, airlines and entertainment venues shows that Brits are still finding room in the budget to enjoy nights out and holidays."
Silvia Ardagna, Head of European Economics Research at Barclays, said: "Although the latest headline figures show that inflation has fallen due to lower energy prices, the prices of core services and goods remain stubbornly high and continue to constrain real household disposable income and spending.
"The UK economy has escaped a technical recession for now, but the forward-looking outlook remains one in which the economy is likely to stagnate as the impact of monetary tightening will more than offset the relief from lower energy prices." 
*CPIH: Consumer Prices Index including owner occupiers' housing costs
Image courtesy of Unsplash. Photo by Chris Boland. 
Share this story