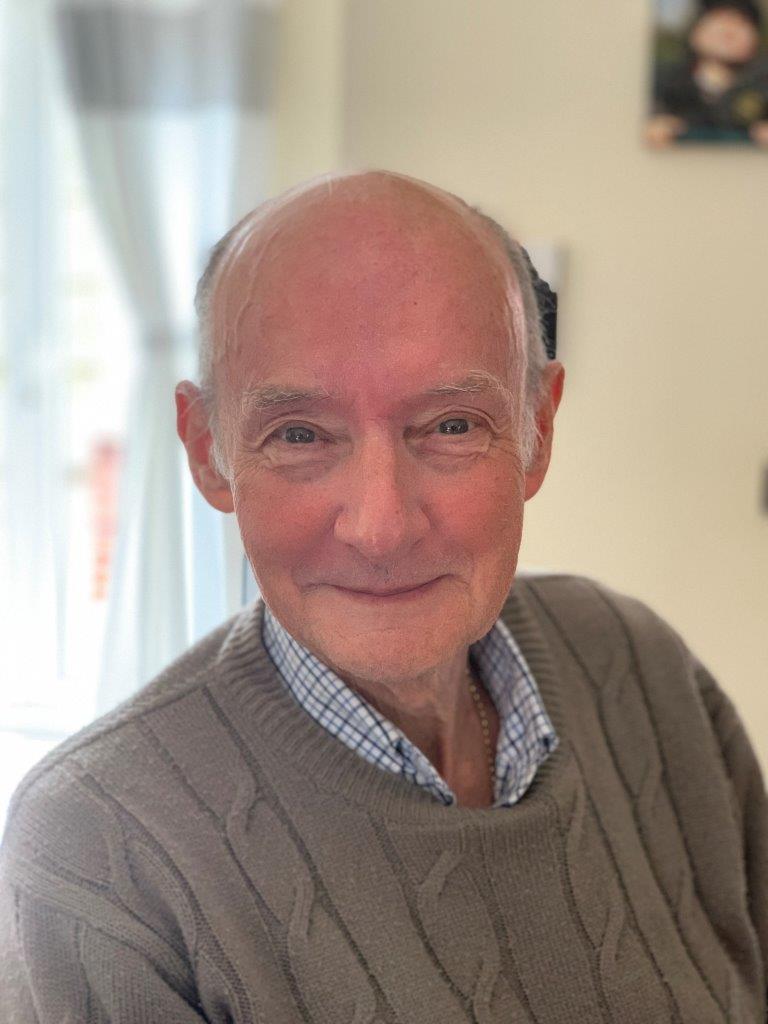 It is with great sadness to announce the passing of Graham Sweet, the founder of Graham Sweet Studios. Graham Sweet died peacefully at home on Thursday September 7th, surrounded by his family.
Graham will be sorely missed by his family, close-knit team and the broader creative industry.
Graham Sweet, a name synonymous with innovation and creativity, took a step back from the daily operations of the business around five years ago to care for his wife who had suffered a stroke. He left much of the day to day running in the capable hands of his son, Siôn Sweet, who has been an integral part of Graham Sweet Studios since 1996.
In recent years, Siôn assumed significant responsibility for the business, while still collaborating closely with his father to develop ideas and expand the company's horizons.
Under Siôn's leadership, Graham Sweet Studios Ltd is committed to preserving Graham's legacy, and continuing the visionary work that Graham dedicated his life to.
Graham Sweet was not just an accomplished and forward-thinking designer, but he was also a compassionate gentleman who fiercely protected his family and friends. He enjoyed the company of others, and wholeheartedly believed in living life to its fullest.
Graham's dedication extended beyond his immediate circle; he was a firm advocate for supporting budding talents in the design world, often going out of his way to extend a helping hand. His passion for his business and the products he created, coupled with his generous nature, earned him the respect and admiration of many.
Graham Sweet's journey began as a window dresser at James Howells in Cardiff, under the guidance of the late John Fear, an esteemed Display Manager. In his early twenties, Graham embarked on an adventurous working holiday in New Zealand with his friend Les Brookes. During their travels, the two young men travelled the length of New Zealand, pushing a handcart known as "the Blob" while taking up odd jobs to sustain themselves.
It was also in New Zealand that Graham was to meet his wife, Noeline.
Graham's creative talents led him to work as a window dresser in various department stores across New Zealand. He later moved to Australia, where he continued his work as a window dresser at Sydney's David Jones Department Store.
Graham later worked as a ship's photographer on the R.M.S Windsor Castle travelling between the UK and South Africa, before returning to the UK in 1968.
In 1969, he established the business, and opened his first studio in October 1970. In the early years, Graham invented a ground-breaking machine for cutting and shaping expanded polystyrene and other foam plastic materials. The sale of a patent on this innovative machine to a Japanese company, Matsui, provided the financial impetus for the business to grow.
Throughout the 1970s, Graham Sweet Studios developed Polystyrene Fabric Drapers and Towel Folders, which gained widespread popularity in department stores across the UK.
In the late 1980's, Graham, along with his son David developed the RUSTLITE sculptures, and in 1996, the studio was commissioned to build a remarkable 5-metre-high Beam Engine for Messe Dusseldorf. This impressive creation, synchronised with artificial steam and sound effects, graced the main entrance hall of the EUROSHOP Exhibition.
In his later years, Graham continued to push the boundaries of polystyrene cutting, constantly evolving his craft, exploring new frontiers, as well as embracing technology.
We, his colleagues and employees, are honoured to have known such a hardworking and caring gentleman, and we will cherish his memory dearly. We are committed to continue his work with the same pride and dedication, to ensure that the future of Graham Sweet Studios Ltd is a promising one.
Graham Sweet was indeed one of a kind, and his impact on the creative world will endure through the ages.
Share this story