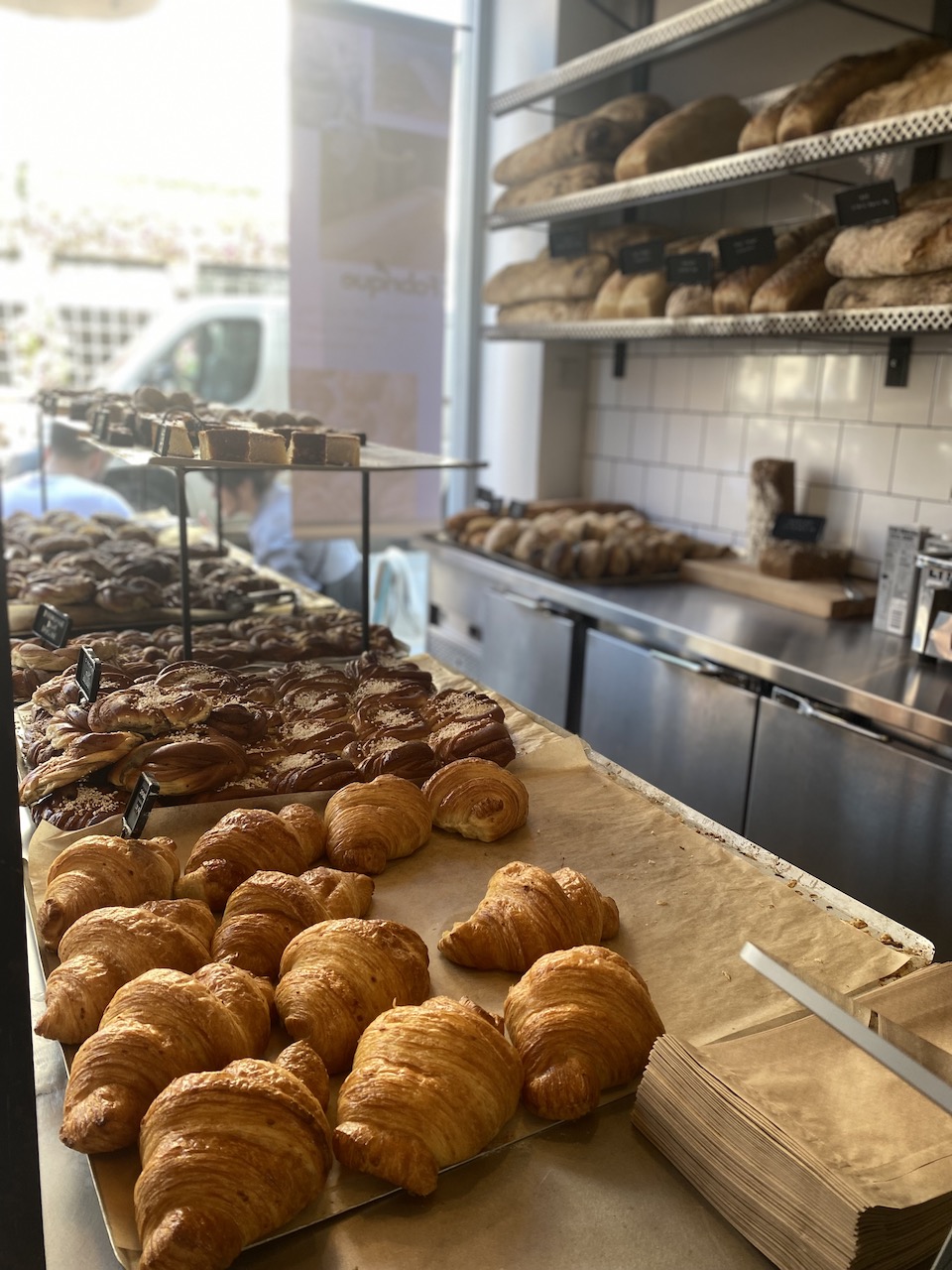 Sloane Stanley is pleased to announce the launch of the artisanal Swedish bakery brand, Fabrique, selecting longstanding home and lifestyle tenant Designers Guild's flagship retail store for the brand's first new café concept, at 267-277 King's Road.
Fabrique's new specialist café concession space within Designers Guild delivers the brand's signature stone-oven baked artisanal sourdough, pastries, Swedish buns, and fresh coffee, alongside Designers Guild's established offering of furnishing fabrics, wallcoverings, upholstery and bed and bath collections. This unique collaboration follows both the brand's continued success within London and its established reputations. The King's Road store delivers an eight-cover space, both indoor and outdoor, for visitors to relish in creativity and enjoy a high-grade café experience offer under one roof.
Founded in 2008 by David and Charlotta Zetterstrom, Fabrique currently operates across London, Stockholm, and New York, boasting high-quality baked goods with authenticity and genuineness at its core. The brand joins a long-lasting legacy at Designers Guild, which has been a part of the King's Road for over five decades and enhances the community element of the Estate, embedding itself within the heart of Chelsea.
Charlotta Zetterstrom, Founder of Fabrique, commented on the opening: "The collaboration with The Designers Guild is our first café concept within a retail space and something new for us. The King's Road location and Designers Guild's reputation make this such an exciting move for us. We look forward to being a part of the community and elevating Fabrique's presence within West London."
Hannah Grievson, Property Director at Sloane Stanley, added: "Designers Guild is very much a cornerstone to the Sloane Stanley Estate, and with a legacy of over 53 years on the King's Road, we're pleased to add another alternative element to its proposition. Fabrique's core values of authenticity and genuineness mirror and complement the wider Estate and it will appeal to a broad selection of our demographic. We are delighted the successful bakery concept, which is known and loved by many, chose the King's Road for this concept and what opportunities this will bring to the wider community."
Share this story