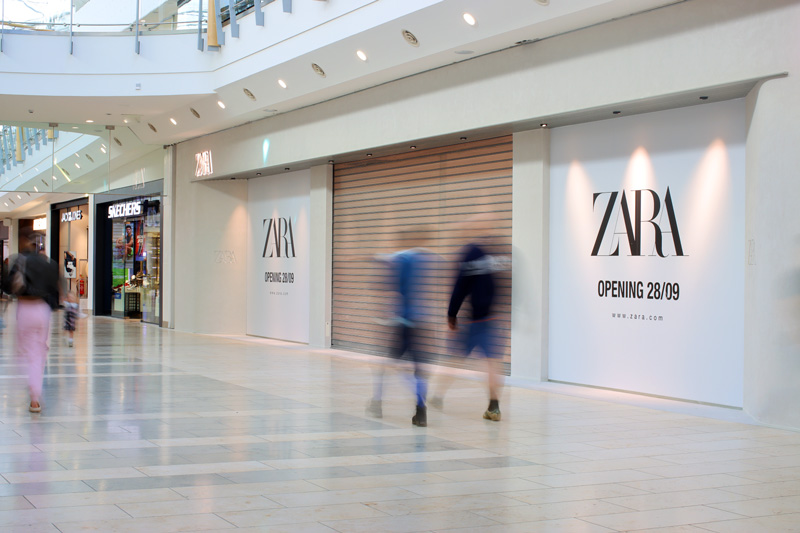 METROCENTRE Gateshead has announced the brand-new Zara store will open to customers on Thursday 28th September at 9am.
Fashion giant Zara exchanged contracts to significantly upsize its existing Metrocentre Red Mall store in December last year, which will more than double in size once complete, and it is set to finally open its doors to excited customers next week.
The new flagship store takes on a new and improved 42,000 square foot and features an expanded product offering across all departments, including Menswear, Womenswear and Kidswear.
The large scale upsize is part of Sovereign Centros' strategy to bring the biggest and best flagship stores to the Metrocentre, reinforcing its position as the dominant trading location in the North of England.
Ben Cox of Sovereign Centros said: "We're delighted to finally announce the much anticipated opening of the new and improved Zara store at Metrocentre. We know our customers have been patiently waiting for this so we're confident this will be a huge hit when doors reopen next Thursday.
"Zara's expansion over two levels completes the re-anchoring of Red Mall alongside the arrival of Flannels, Sports Direct and Everlast Gym into the former Debenhams. As well as an extended space and product offering, the development of the Zara store will bring with it more job opportunities for the local community."
Zara's new store adds to Metrocentre's already impressive portfolio of occupier giants such as Flannels, JD Sports, H&M, Harrods Beauty, River Island and Next.
For more information on Metrocentre please visit: https://themetrocentre.co.uk/
Share this story