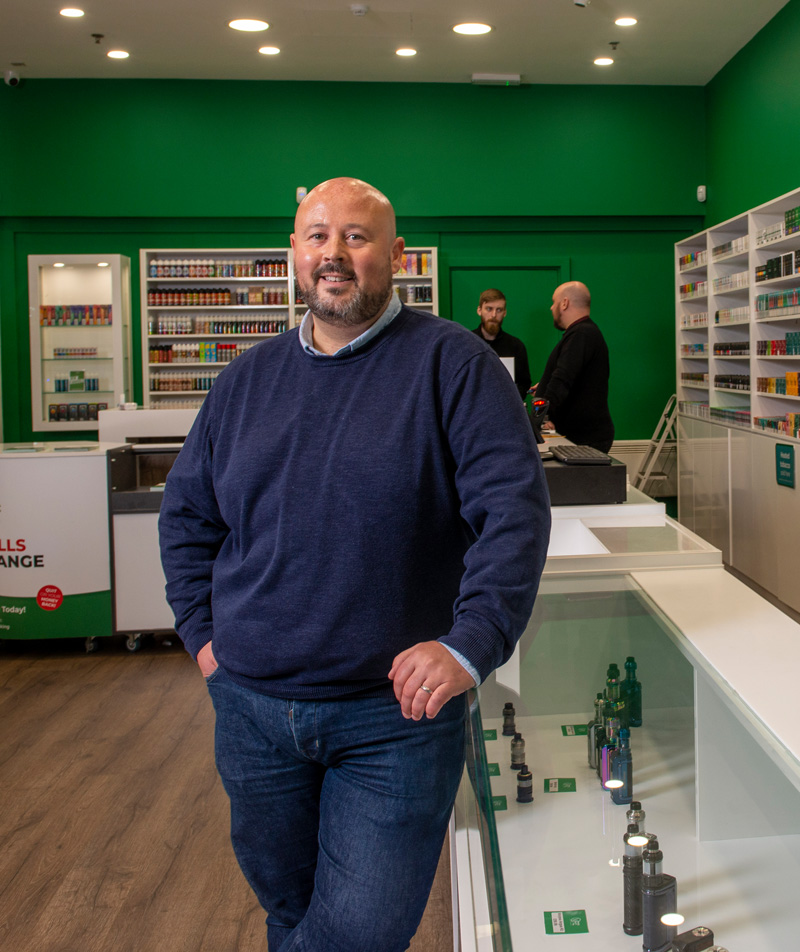 VPZ, the UK's largest vaping retailer, has announced that it will open 15 new stores by the end of 2023.
The new stores will expand the brand's presence in communities throughout the nation, with key locations in Cardiff, Aberdeen and Newcastle Metrocentre set to increase the specialist's footprint to over 160 stores.
The growth comes amidst VPZ's launch of its new vape recycling service in partnership with WasteCare across all its stores in response to the rising environmental concern over disposable vapes.
The service is open to all vapers, as anyone can visit any store within the VPZ network and dispose safely of their vaping devices or e-cigarettes.
VPZ is pushing ahead with growth at a time when the UK is moving towards ambitions to be Smoke Free by 2030.
To date, Edinburgh-based VPZ has already helped over 700k smokers in the UK quit since it was established in 2012.
Doug Mutter, Director, said: "As the UK's leading vaping specialist, we are spearheading the fight against the nation's number one killer – smoking.
Our plans to open fifteen new stores and the launch of our vape recycling service reflect our ambition to help more smokers take the first steps on their quit journey and properly address the environmental impact of disposable vapes.
There has been a rising concern of disposable vapes on our environment, as more and more devices are being discarded in our community areas.
Our innovative recycling service is a definitive step in cleaning up local spaces throughout the country and educating adult vapers on being responsible and using more sustainable vaping products."
The NHS in England recently announced its world-first innovative swap-to-stop initiative to encourage smokers to switch to vaping in its ambition to create a smoke-free nation. The scheme will provide a vape starter kit alongside behavioural support to 1 million smokers in their journey to quit and improve the nation's health through cutting smoking rates.
A further report from the Royal College of Physicians Tobacco Advisory Group backs vaping as an effective treatment for tobacco dependency and recommends that it should be included and encouraged in all treatment pathways. The report also found that the long-term impact of vaping is 95 per cent less harmful than smoking cigarettes.
VPZ has already called on both the UK and Scottish Governments to introduce tighter controls and licensing for selling vaping products both in physical and online retail environments.
Doug Mutter said: "Despite all the evidence of vaping already helping the UK towards its 2030 goal, there is still a looming challenge in the industry, as many imported, unregulated, disposable vapes are readily available to underaged people at local convenience stores and other general retailers with no age verification control.
This issue has extended to online retailing where products are accessible and available to young people with limited or no age restrictions.
This is a significant problem that threatens the huge progress of vaping in transforming the health of the nation and helping the country meet its 2030 smoke-free targets.
We have urged the Government to act now and follow best practice from countries like New Zealand where physical and online retailers must be licensed, where stringent age verification frameworks are in place and consultation is aimed towards adult smokers and vapers."
Share this story