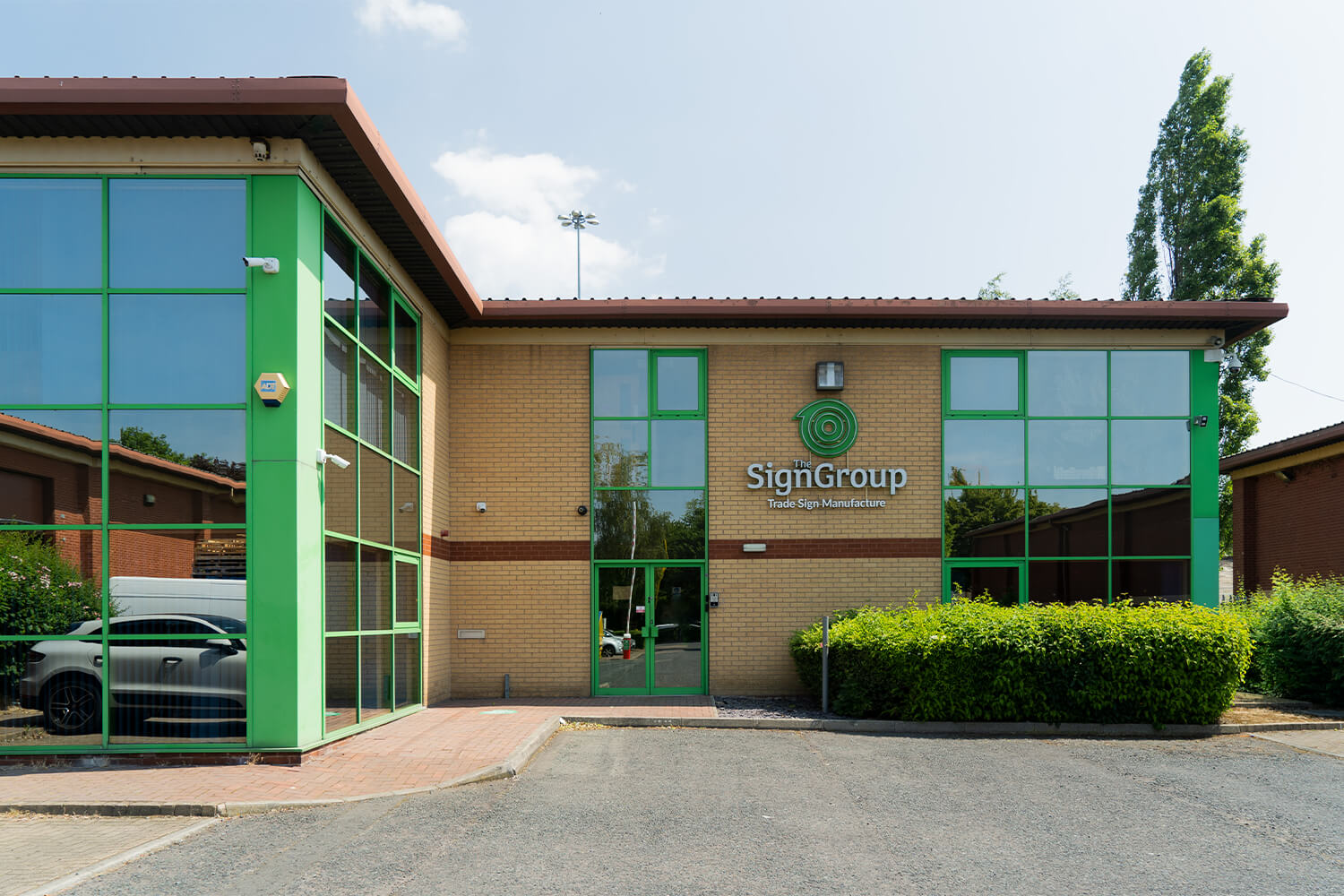 Leeds-based sign manufacturer The Sign Group™ (TSG) is now working with CarbonQuota, a highly-regarded carbon footprint assessment specialist, as part of their commitment to reduce carbon emissions.
The Sign Group engaged CarbonQuota in July this year to conduct a full carbon footprint assessment of their operation, as part of the next step in their journey towards net-zero. The business is keen to demonstrate transparency, to work to successfully reduce their emissions and by doing so begin the journey to support clients.  Clients and end-users of the our products include sign companies, shop fitters and major retailers.
The Sign Group – which also owns brands such as NeonPlus® and WeLoveLeds™ – was keen to get an accurate measurement of the carbon emissions created by the business between 2021 and 2022, so that they can identify where they can successfully reduce their environmental impact. Due to the reputation for accuracy and knowledge of carbon reduction methods, TSG decided that CarbonQuota would be the ideal auditing partner to assess them.
CarbonQuota's assessment revealed that The Sign Group's total carbon footprint for the reporting year 2021/22 stood at 36 tonnes CO2e. It was notable that TSG's adoption of 100% renewable electricity in 2017 had already made a significant impact, returning zero contribution to this footprint for electricity.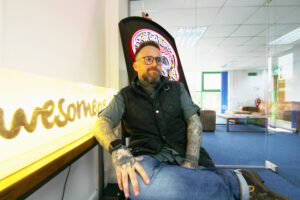 Grey Hoole, Managing Director at The Sign Group, said:
"At The Sign Group our focus has always been to provide top-quality, innovative signage solutions with exemplary customer service. Over time we have attempted the somewhat daunting task of reducing our environmental impact, such as switching to 100% renewable energy, recycling the majority of our plastic and aluminium waste and developing lower energy, more robust signage through our UKCA and British Standards Institute (BSI) certificated Neonplus® products.
In early 2023, our board and management team felt that it really was time to bite the bullet so to speak, the most logical next step on our sustainability journey was to engage a specialist to accurately measure our operational footprint. It meant we would know exactly where we stood, could transparently report to our customers, and plan on-going emissions reduction work to make a difference.
CarbonQuota's analysis and actionable insights have been invaluable. Their partnership has given us the visibility we need to make informed decisions, reduce our carbon emissions, and move us closer to our net-zero goals."
The CarbonQuota report provides an overview of The Sign Group's operational carbon footprint, focusing on emissions associated with energy consumption and processes controlled directly within the organisation's facilities. The assessment provides a baseline from which The Sign Group can mitigate risks and make investments in lower-carbon alternatives. The report includes thirty initiatives for energy efficiency and carbon footprint reduction, providing The Sign Group with clear guidance on where to focus their efforts to consistently reduce carbon emissions and what annual reduction targets need to be met in order for The Sign Group to achieve net-zero.
Share this story