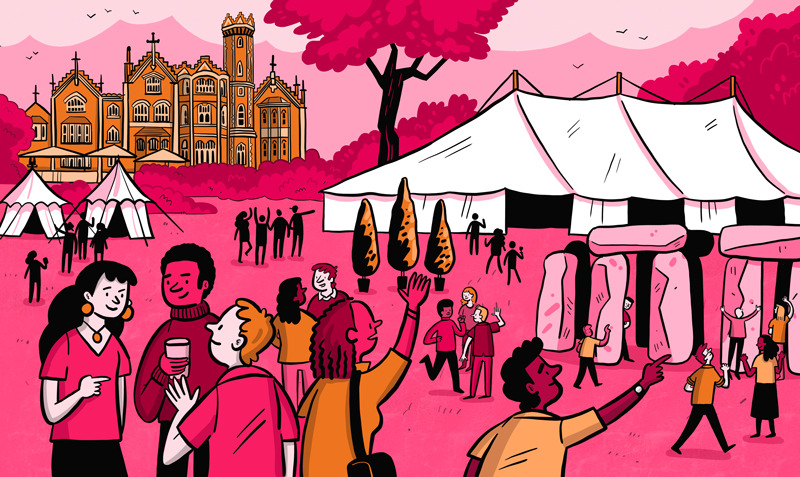 Featuring the biggest names in UK retail, attendees will further benefit from a festival atmosphere with unique networking opportunities
The Retail Hive, a community of senior executives from the world's biggest retailers and brands, has announced the launch of a brand new event experience, RetailFest UK. Tired of old-fashioned expos with dull networking opportunities and uninspiring PowerPoint presentations, the founders of RetailFest UK have put together a unique event modelled on a music festival.
Taking place at the sumptuous Oakley Court, just 15 minutes from London Paddington, RetailFest will combine the best of both worlds – inspiring content from some of the biggest names in retail, paired with the atmosphere of a festival. Attendees will leave with innovative ideas and insights, new and deepened connections with peers, and feeling refreshed after a day spent on the banks of the River Thames.
"I'm excited to be participating at the first ever RetailFest UK," said Ryan Walker, Lead Product Officer, E-Fulfilment and Operations at Dyson. "I'm most looking forward to connecting, networking and collaborating with a bunch of retail and brand innovators in a completely different way to other events."
Some of the biggest names in retail are already confirmed to attend. Delegations from brands like Dr. Martens, Oak Furnitureland, The Body Shop and Interflora will all be there to connect and brainstorm with fellow retailers and brands.
"We are thrilled that so many senior retail leaders have already decided to join us at our inaugural event," said Adam Plom, Project Director of RetailFest. "Their excitement for the event reflects the need in the industry for a gathering and sharing of ideas of this nature. We look forward to welcoming them all next month."
RetailFest UK will take place on 22nd June at Oakley Court and will feature an Innovation Stage as well as four breakout Hives on Digital Marketing, Sustainability, Technology & eCommerce and Customer Experience. The day will close with the RetailRocks Summer Solstice Party, featuring live music and plenty of networking.
For more information go to www.retail-fest.com.
Share this story