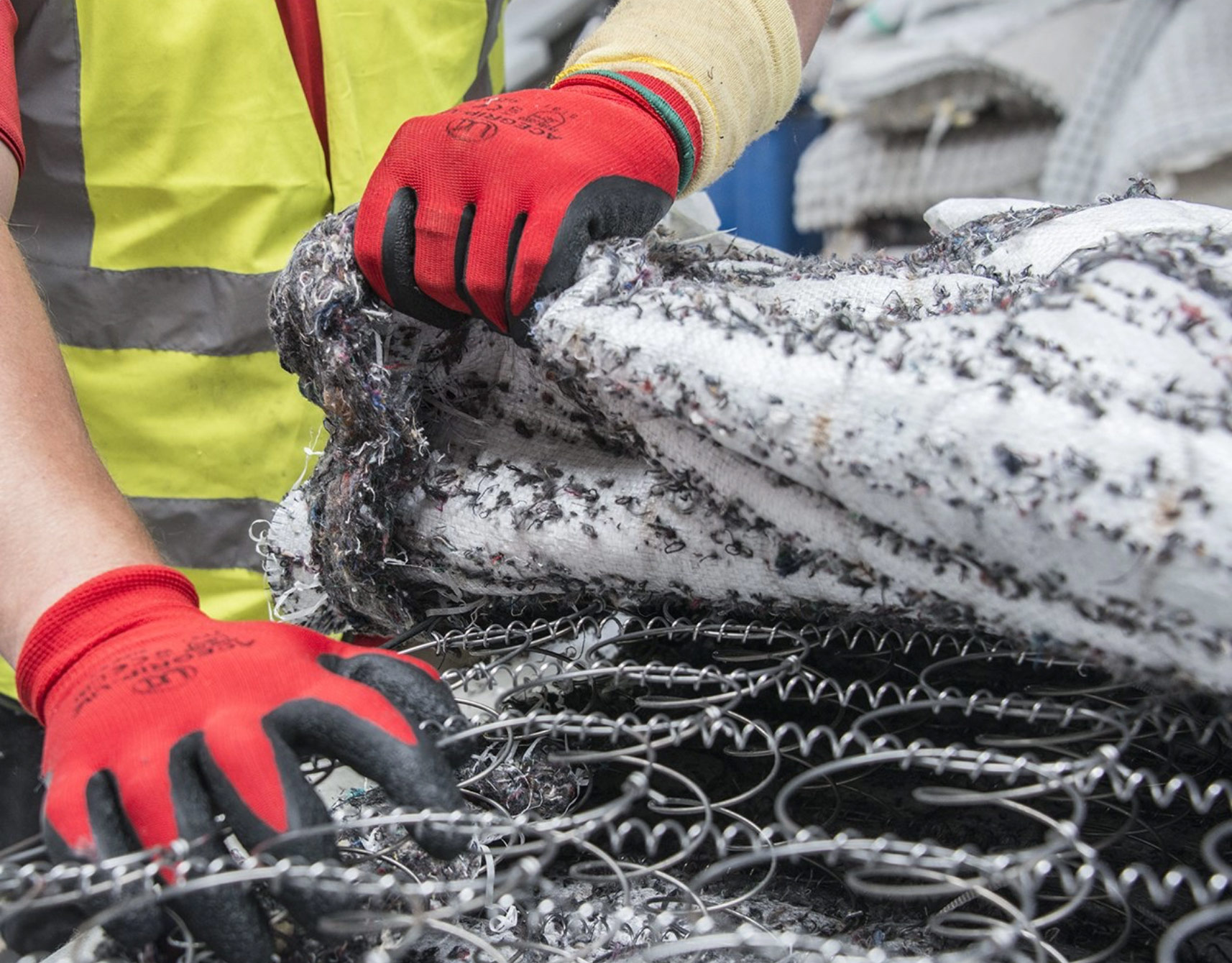 The Furniture Recycling Group (TFRG) has proudly announced the launch of its pioneering rejuvenation service. Developed in-house, this service is set to redefine the returns process for the retail sales of mattresses.
The new process, sanitisation for rejuvenation, utilises bespoke designed, automated machinery to transform comfort night guarantee mattresses and returned mattresses to nearly new condition to be resold. This innovation comes at a critical time, when research by Diver indicates that more than 200 brand new mattresses are sent to landfill daily, equating to an alarming 73,000 mattresses annually.
The rejuvenation service focuses on recycling potential for a significant portion of returned mattresses and those under comfort night guarantees. This process allows these lightly used mattresses to be sanitised and restored to a nearly new condition for resale. End of Life mattresses will continue to be recycled in the traditional manner, contributing to a reduction in landfill waste.
The industry's response to this innovative service has been highly encouraging, with several national retailers already signing up for TFRG's rejuvenation services. These retailers are embracing a major industry shift as they traditionally have not sold refurbished mattresses.
Nick Oettinger, Circular Economist and CEO of The Furniture Recycling Group, expressed his excitement about the groundbreaking new machinery. He said, "The launch of our rejuvenation service represents a pivotal moment in the recycling and waste management industry.
We're not only offering a solution for a more sustainable future, but also changing the narrative around what we perceive as 'waste'. By rejuvenating lightly used mattresses, we are turning the tide on landfill waste, making strides towards a circular economy, and setting new standards for product responsibility."
Once the mattresses have been sanitised, they are placed onto a pallet and returned to the brand or retailer. With its world-class rejuvenation service, TFRG is poised to bring about lasting change in the recycling and waste management of mattresses, ushering a more sustainable future for the industry.
Share this story