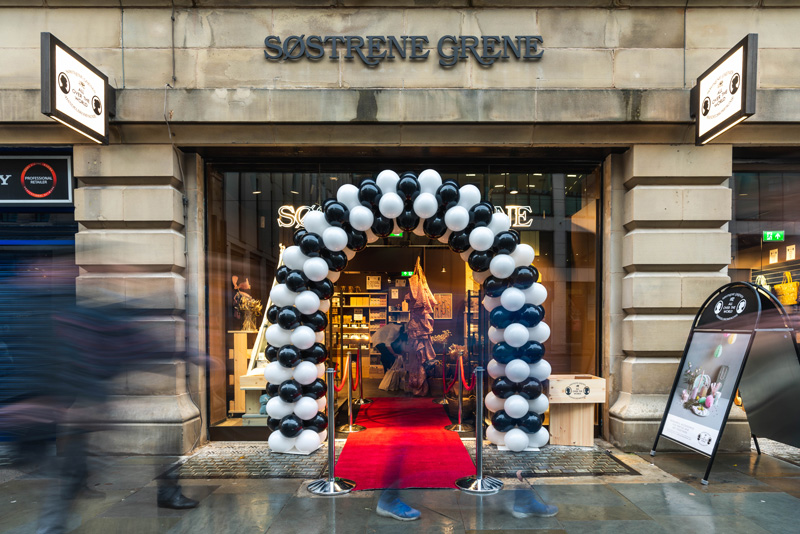 On Tuesday 12th September, Søstrene Grene, the Danish homewares and hobby brand that has been making waves in the UK with its recent store rollouts, took a significant step in its global expansion strategy with the launch of its long-awaited UK webshop.
Established in 1973 by the Grene family, Søstrene Grene's legacy continues under the leadership of their son, Mikkel Grene. Taking the reins as Co-owner and CEO in 2011, Mikkel Grene steered the company towards modernisation almost half a century after its establishment.
The international retailer currently has over 270 stores worldwide, with the aim of having 100 stores across the UK by 2030. Recent store openings in Cheltenham, Kingston, High Wycombe, Bracknell, and Sheffield mark significant milestones in this journey.
Søstrene Grene is renowned for its hallmark blend of minimalistic Scandinavian-inspired designs and affordability. The UK webshop will seamlessly integrate the brand's signature monthly and seasonal product releases, featuring an extensive array of homewares, furniture, kitchen products, craft and hobby products and more.
Furthermore, the webshop will house an exclusive selection of online concessions, boasting products from carefully curated brands such as Noella Fashion, BloomPost, and House of Vincent. In addition to the comprehensive Søstrene Grene product range, this curated collection willinclude jewellery, posters, dried flower bouquets, furniture items, and more.
Expected delivery time is set to be 3-6 business days, with delivery costs at £5.98 or free for orders of £60 or over. Customers will be able to return or exchange items in UK stores, with further information found within the FAQs section of the new site.
Mikkel Grene, Co-owner and CEO of Søstrene Grene, comments: "We are very excited to launch our webshop. It's such an exciting time for our brand, as stores continue to open around the UK, so we can't wait to be able to offer our customers a shoppable site – and this just in time to invite the UK audience to discover our digital Christmas universe."
Søstrene Grene's UK webshop launched on Tuesday 12th September.
Share this story