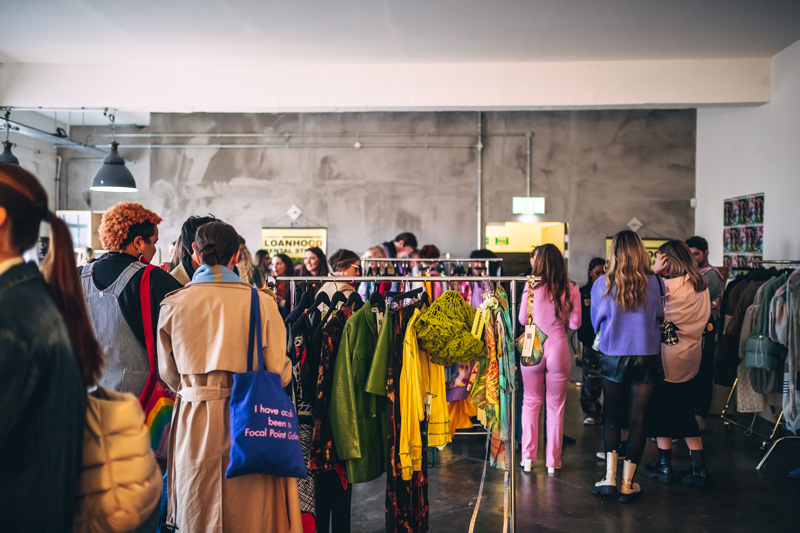 Customers are invited to bring in preowned clothes to swap for something new to them as Selfridges dials up the fun of shopping secondhand 
Selfridges is dialling up the fun of shopping secondhand with the launch of A Swap Shop by LOANHOOD, taking up residency in Selfridges London 10th – 30th July.
For the first time, Selfridges' customers can bring in their preowned pieces to exchange for stamps to 'shop' a curation of secondhand pieces to take home, offering another way to revive and refresh wardrobes while reducing fashion consumption.
Hosted in partnership with LOANHOOD, a circular fashion community for rental and swapping, the swap shops aim to prolong the lifespan of clothing by championing creativity and style over buying new and takes place as part of Worn Again, a season of experimental second-hand and circular shopping experiences at Selfridges.
According to latest figures by Wrap, the average UK adult owns 118 items of clothing but has not worn 26 percent of them in the last year, calling for new ways to extend the life of unworn pieces that could significantly reduce the environmental cost. The swap shops team of expert assistants will help customers to style and exchange items, dialling up fun and desirability of shopping secondhand.
Each customer can bring up to five items of men's and women's clothing worth a resale value of £50 – £300. A dedicated team will value items in exchange for stamps based on type, brand, and condition, the stamps can be used to select new-to-them pieces from the swap shop.
Selfridges and LOANHOOD will host 'Thursday Lates'; a series of evening swap shop slots including workshops with an Upcycler in Residence, shopping, drinks and a DJ. Tickets are £10 and are now live. All proceeds go to Oxfam.
For more information and for complimentary tickets visit: https://www.selfridges.com/GB/en/features/info/stores/events/a-swap-shop-by-loanhood-at-selfridges-london/
Share this story