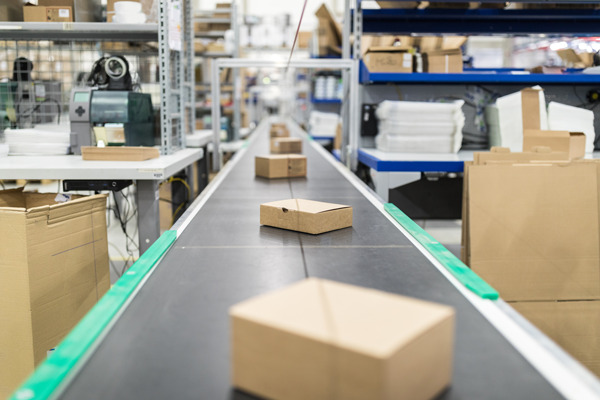 By Luis Barros, Chief Operations Officer, at Asendia UK
Oversized boxes. Polystyrene void chips. Too much tape. Un-recyclable polybags. These e-commerce packaging bugbears have all made headlines in recent years. Now, more than ever, e-commerce retailers are under pressure to improve their sustainability credentials, as conscious consumers expect nothing less. With so many innovative products now on the market, an easy win for retailers is to provide more eco-friendly packaging and delivery options.
Many retailers are sourcing recycled plastic polybags, starch-based compostable packaging, and paper-based alternatives to plastic.
Plastic taxes are driving change
While reacting to consumer demands is one driving force for this sustainability switch, the introduction of plastic tax is another reason retailers are ditching plastic.
Both the UK and the EU have recently brought in packaging taxes which affect some online sellers based on how much packaging they import and where they sell.
The UK legislation, which became enforceable on April 1st 2022[1], taxes businesses for any packaging containing less than 30% recycled plastic which they manufacture or import. As a result, retailers have been making changes to the amount of virgin plastic used in packaging since the tax was announced in 2018.
An estimated 20,000 businesses across a broad range of sectors will be affected. Businesses that fall within the regime will need to submit quarterly returns to HMRC detailing weights of plastic packaging components imported into the UK, manufactured in the UK, containing 30 percent or more recycled content, and/or exempt, amongst other things.
Meanwhile, the EU's Green Deal will soon force businesses selling in Europe to address their packaging waste. The revised EU legislation on Packaging and Packaging Waste[2] will hope to boost reuse and refill, prevent further packaging waste from being produced, and make all packaging recyclable by 2030. This will soon make packaging waste a much bigger issue for e-commerce retailers and brands.
Carbon neutral delivery and other innovations
Sustainability innovations in the e-commerce fulfilment and delivery space are coming through thick and fast. E-retailers can now provide green last-mile delivery thanks to the rise of e-bikes and EVs (electric vehicles). AI and energy efficient warehouse systems are addressing the carbon footprint of supply chain operations. There are carbon neutral shipping options, even if you air freight parcels internationally, thanks to offsetting schemes.
Transit packaging can also be addressed. Along with others in the e-commerce fulfilment industry, Asendia is part of the International Postal Corporation (IPC) Eco Pallet Boxes project.[3] Embedded with RFID technology, the boxes can be tracked and stock can be managed. They can also be used in all destinations of its network creating a circular economy – when the boxes arrive, they can be reused and sent to other destinations in the network minimising the need for repatriation of pallet boxes.
Additionally, they are 100 percent recyclable, durable, and environmentally friendly. As they can be flattened, they are easy to transport and store, making warehouse operations more efficient.
In the past, methods of cross-border road transport were not efficient, due to the use of cages and other methods. In order to streamline operations both domestically and cross-border, while saving costs, the IPC Pallet Box was created. The IPC Pallet Box allows for more efficient use of road transport by minimising equipment tare weight (weight of an empty container) and maximising use of the load capacity.
Communicate with honesty
Unfortunately, progress to improve the eco-credentials of online retail has been accompanied by greenwashing in some cases – claims that can't be substantiated. Verification of achievements are needed, and this is why, here at Asendia, we're helping e-commerce retailers calculate the carbon impact of each parcel going out for international delivery.
Consumers want to see improvements made, and carbon footprints reduced. The key is to be clear about what you've achieved and why it matters. Simple yet effective stickers on packaging – saying carbon neutral delivery, for example – can re-assure shoppers and help retailers build trust in the services they are offering.
Transparency will be everything in the coming years. If you have a good story to tell about greener delivery, shout it from the rooftops!
[1] https://www.pwc.co.uk/services/tax/plastic-packaging-tax.html 
[2] https://ec.europa.eu/commission/presscorner/detail/en/ip_22_7155
[3] https://www.ipc.be/services/supply-chain-integration-services/pallet-box-pool
Share this story