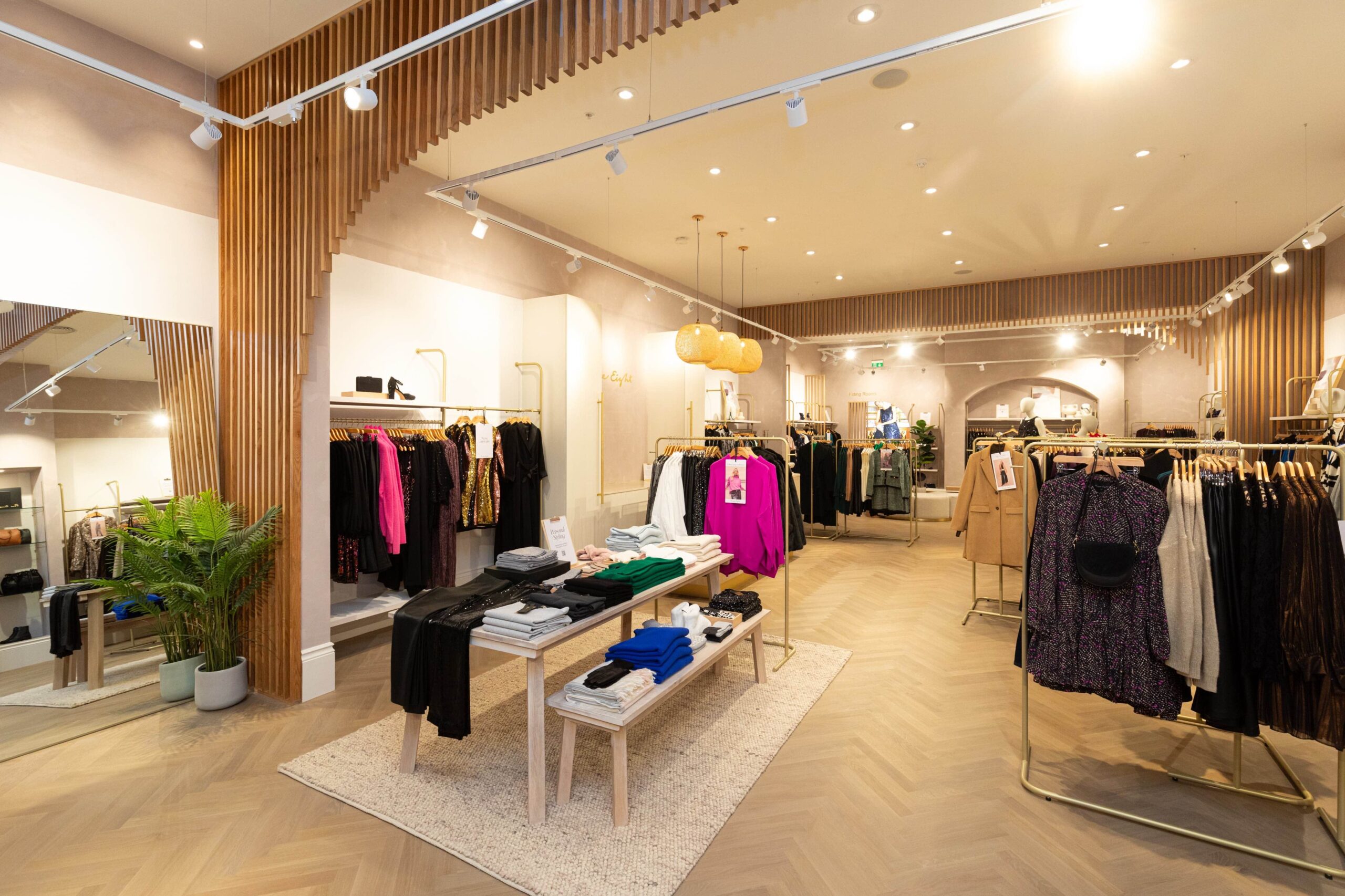 Sovereign Centros has announced that premium womenswear brands, Phase Eight and Hobbs, have opened at Merry Hill. Having relocated from separate units, the sister brands have been brought together into an upsized 6,000 sq ft space on the Upper Mall, reaffirming their commitment to the destination.
The new Phase Eight and Hobbs stores offer an upsized area for an even more extensive women's apparel collection, including Phase Eight's elegant range of dress up dress down styles and event wear. Also on offer is Hobbs' timeless selection of luxury fashion, including accessories and footwear. Designed to spotlight both brands' approaches to premium fashion, the units have been fitted out with a fresh and light interior, featuring wood accents and brightly lit easy-to-navigate display areas.
Alistair Winning, Asset Manager at Sovereign Centros, commented: "Over the last year we've seen many of our tenants, like Phase Eight and Hobbs, upsize and recommit at Merry Hill. This is a clear recognition of Merry Hill's position as a key West Midlands destination, with leading retailers seeing a longer term future here. We're so pleased to see Phase Eight and Hobbs launch their new, bigger store, complementing our diverse, high-quality fashion retail portfolio."
Caraline Money, Global Group Retail Director at TFG Brands added: "Merry Hill has been a great home for both Phase Eight and Hobbs, so the opening of this new upsized space is a hugely exciting moment for us. Having a larger space means we can expand our offer, welcome more customers, and hold even more styles and collections for a busy upcoming winter period – we are proud of the work that has gone into making this refreshed space a possibility."
JLL and Time Retail Partners represent Merry Hill.
Share this story