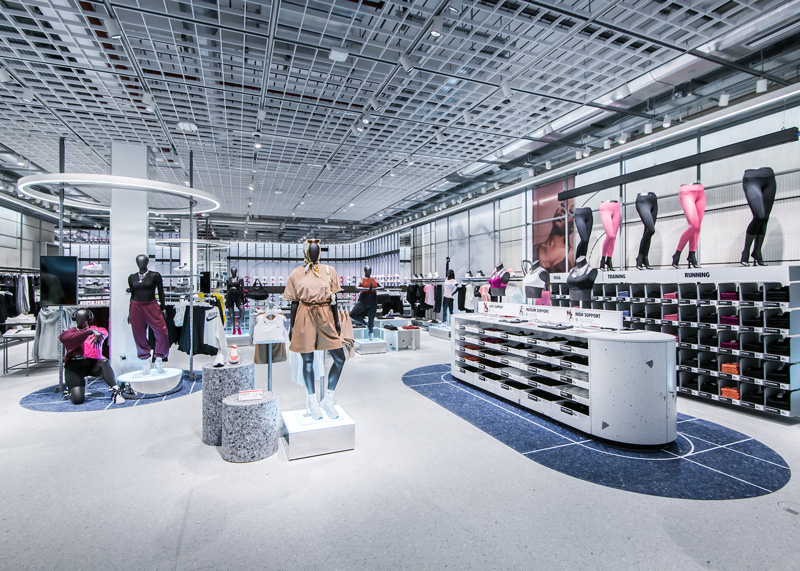 Hammerson is pleased to announce that sportswear giant, Nike, will open its first ever 'Nike Rise' concept store in Birmingham at Bullring & Grand Central, reflecting the strategy to reinvigorate the asset with new brands, concepts and market firsts.
Located at the gateway to Bullring and just metres from the iconic steel 'Bull', Nike Birmingham will follow the Rise concept's success across Asia and the US, when it launches later this year. This is the second Nike Rise to open in the UK and the first outside of London.
Pioneers in bringing accessible in-store tech to its customers, the 13,000 sq ft Nike Rise format will feature several data-driven elements that are specifically tailored to be unique to its location, and help shoppers make informed purchasing decisions.
Toby Tait, Director Asset Management, Hammerson, said: "This high-profile signing is yet again a clear sign of the value brands see in Bullring; its importance to the UK market and to all the people who live in, work in, and visit Birmingham. We are always looking to introduce new and exciting concepts across our portfolio, and Nike Rise is a great example of how we can combine a community focus with retail innovation here in Bullring."
Share this story