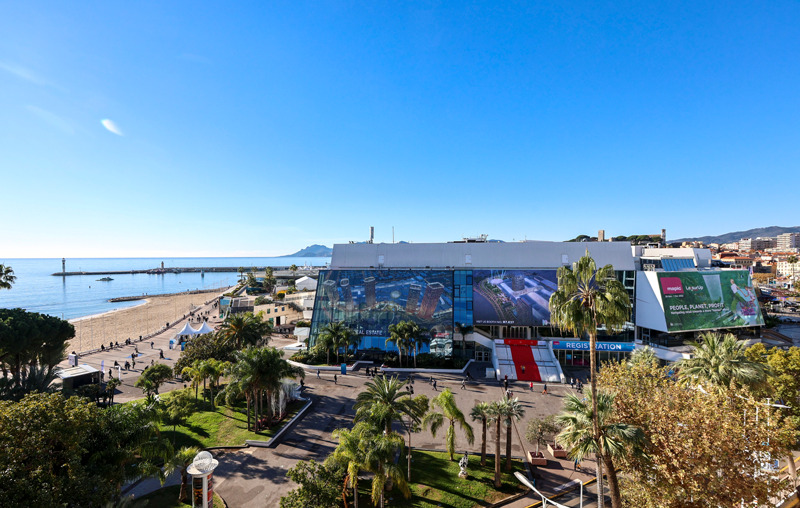 For its 28th edition, MAPIC introduces new MAPIC Academy and Sustainability Lab initiatives in a push to better understand how companies can continue to grow, responsibly.
MAPIC, the world's leading international gathering of the retail, leisure, food, and tech real estate communities, launches this year's event with the theme The Age of Responsible Growth: Committing to a better future. It will highlight how the industry can secure continued and sustainable growth, by implementing measures that reduce environmental impact—and prioritise people and the planet.
MAPIC will take place from Tuesday, November 28th to Thursday, November 30th 2023 at the Palais des Festivals in Cannes, France.
Retail, leisure, hospitality, and property players have shown remarkable resolve and performance in facing the challenges and opportunities of recent economic and geopolitical shifts, but these events have highlighted the industry's dependence on finite resources.
By reducing, reusing, or recycling products and waste, and facilitating more efficient energy and water consumption, landlords, owners, and managers can strive toward carbon-neutral property assets. As a result, this year's MAPIC focuses on innovations that help the industry operate more efficiently, including the integration of artificial intelligence to reduce energy consumption and better understand consumers.
For the same property players, the importance of repurposing and breathing a second life into existing property assets is also ever apparent—and MAPIC will host a roster of the most innovative potential tenants from the retail, F&B, and leisure sectors. Discussions will also highlight how real estate project governance can evolve—guided by an approach that prioritizes collective and individual responsibility—to achieve more transparency and inclusion, and mutually beneficial outcomes.
At its core, MAPIC's 2023 programme offers property players an unmissable window into sustainability initiatives that respond to consumers' search for meaning and investors' search for value. In addition to environmental questions, the event will also address questions regarding the positive effect retail can have on the social fabric of our cities, as part of mixed-use development or urban regeneration.
"MAPIC is incredibly excited to be able to foster sustainable growth with its latest initiatives, the MAPIC Academy, and the Sustainability Lab. Our global resources are finite and the decisions we make today will influence future decisions—this year's programme offers the retail real estate players the tools to be part of this future," comments Francesco Pupillo, MAPIC Markets Director.
"For retail real estate players, it is about seeing the link between responsibility and business growth. Responsible growth is vital to long-term success, consumer engagement, and ultimately, realising the full potential of any retail real estate asset."
What's new this year?
Brand-new for 2023 is the MAPIC Academy, MAPIC's start-up incubator for innovative young retail brands. It features a new competition, which selects 5 young retail brands and supports their development through MAPIC's network of experts and partners, as well as providing financial backing and the opportunity to open a pop-up store through a property company partnership. The winning retail brand will be selected by a jury based on a final pitch session at MAPIC.
This year MAPIC will host a new Sustainability Lab in the heart of the exhibition area—designed to equip attendees with the tools to pursue carbon reduction objectives as the world tightens its regulatory belt. ESG experts, including leading companies that provide certifications and suppliers of new sustainable technologies, will all be on hand to provide productive advice.
New retail, leisure, and food
In line with the central theme's focus on leisure, food, and innovation, MAPIC welcomes the second edition of the Retail Village, as well as the return of the sector-specific LeisurUp and The Happetite Forum programmes. Following last year's success, the Retail Village will take an exhibition area of 300 sqm featuring a selection of 30 mid- and small-sized brands with strong development potential. From DNVB brands looking for physical spaces to sustainable and socially conscious new retail brands, the Retail Village offers property players the very best of new potential tenants, to enrich their mix in their retail assets.
LeisurUp—the home of the leisure industry community, hosted by MAPIC—will celebrate its 3rd edition, adding new players and innovative experiences to the roster of attendees. 50+ exhibitors are expected in Cannes and more than 350 leisure operators, with this year's discussions and programme focusing on retailtainment clustering, immersive experiences, the 'competitive socialising' segment, and licensing.
The dedicated programme of conference and networking events for the food and beverage industry, The Happetite Forum, will highlight F&B concepts that are transforming retail sites, in addition to examining new business models and highlighting hospitality firms engaging in CSR initiatives. This year, more than 150 F&B brands are expected to attend.
This year's confirmed exhibitors so far include IGD, Nhood, CBRE, Pradera, Landsec, VIA Outlets, INGKA, SCC, and SVICOM. In total, MAPIC 2023 expects around 6,000 participants and 1,800 retailers & DNVBS, and food & leisure players from 75 countries, to attend the show.
More information about MAPIC can be found here: https://www.mapic.com
Share this story