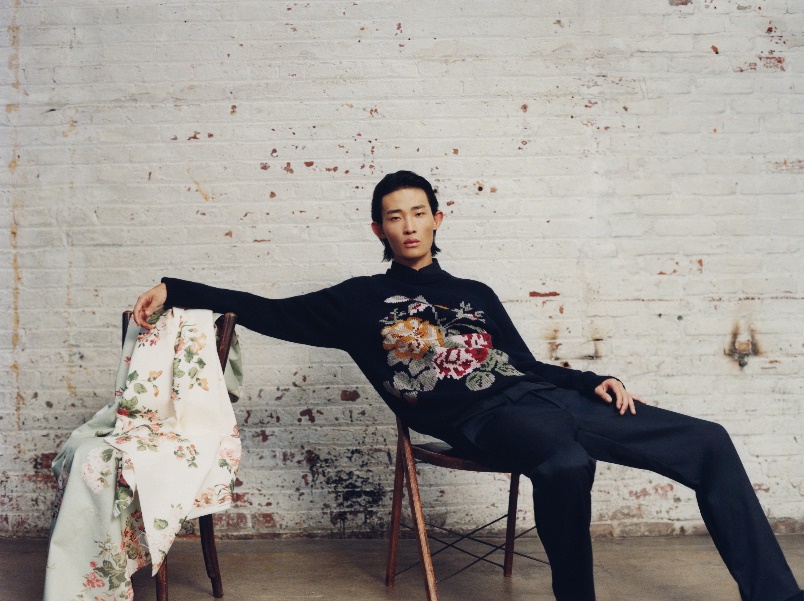 Laura Ashley has stepped into menswear with an exclusive collaboration with American fashion label, rag & bone.
The 10-piece collection includes hoodies, outerwear, shirts, trousers and accessories; all blending Laura Ashley's romantic florals with rag & bone's classic British tailoring and American workwear aesthetic. The range is steeped in nostalgia, incorporating styles synonymous with '80s or early '90s fashion, trends which are firmly making a comeback.
Pioneers of urban style, rag & bone curates clothing inspired by the streets of New York, yet while its roots lie in Ameriana, British heritage has long been a source of inspiration for the label.
The brand was drawn to Laura Ashley's instantly recognisable look and feel from its signature floral prints, heritage designs to hand-printed British fabrics and textiles.
The range brings together the brand's unique styles in a striking capsule that is set to transform men's AW wardrobes.
Carolyn D'Angelo, Senior Managing Director, Gordon Brothers Brands and President of Laura Ashley Global, says: "This collaboration marks a hugely exciting moment for the Laura Ashley brand, especially as we celebrate our 70th anniversary year.
Laura Ashley fashion has often been associated with womenswear but the craftmanship in our signature florals have broad appeal. rag & bone has shown how the heritage designs can be integrated into menswear, offering a fresh take on our classic aesthetic.
With retail distribution across the globe, the launch will engage a new audience and firmly establish our enduring influence on fashion today."
Kyle Sweeney, SVP Men's Merchandising & Design, added "I was inspired by the iconic nature of the Laura Ashley brand, and the nostalgia that the archival prints evoke. We wanted to bring these masterful prints into a modern menswear space; creating covetable pieces that merge the spirit of rag & bone with the whimsy of Laura Ashley."
The range launched globally on Saturday 9th September, with prices ranging from £110 – £580. It will be sold in UK, Japan, Thailand, Hong Kong, Australia and United States. In the UK, it will be available DTC on Beak Street and Sloane Street, and at Mr Porter.
Share this story