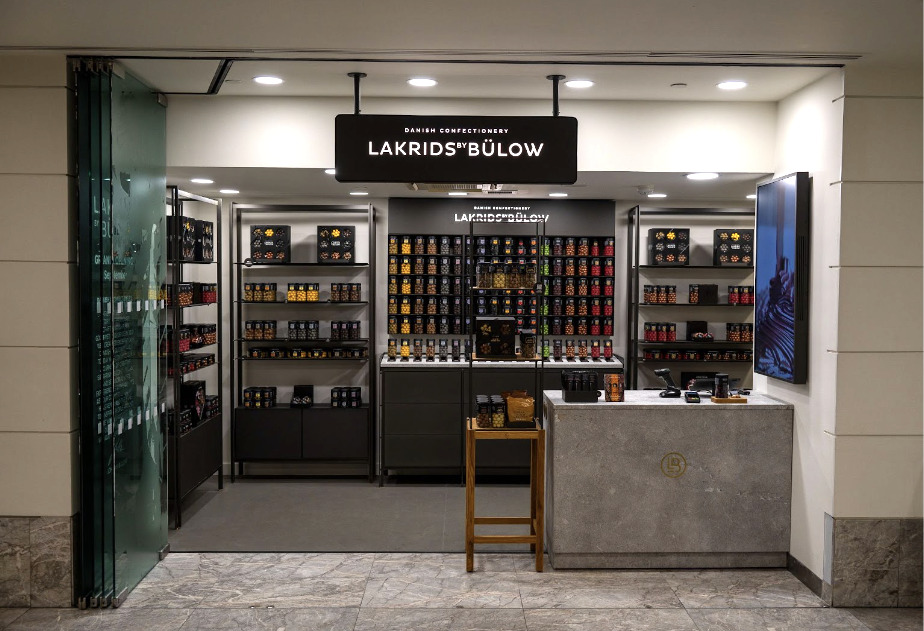 Gourmet Danish confectionery brand LAKRIDS BY BÜLOW has announced the launch of its first permanent UK stores in London's Canary Wharf and Monmouth Street, in the Seven Dials district. Liquorice lovers are able to purchase the full range and limited edition LAKRIDS LOVERS flavours at the new store opening in Cabot Place, Canary Wharf Shopping Centre, open to the public now. The LAKRIDS BY BÜLOW Monmouth Street store located in Seven Dials will follow suit, opening its doors on 28th September. The new store openings follow the brand's popular pop-up store in London's St Pancras earlier this year and listings in Selfridges, Harvey Nichols and, most recently, John Lewis.
LAKRIDS BY BÜLOW is on a mission to make the world love liquorice – and the UK is the next stop, having already witnessed strong growth in UK online sales. The stores will stock the brand's full collection, featuring gourmet pure liquorice in a range of flavours including sweet, salty and spicy, as well as its chocolate-coated liquorice, which has been known to convert sceptics of the confectionery. Shoppers will also be able to purchase the upcoming WINTER collection, perfect for festive gifting moments to family and friends. In addition, all customers at the new Canary Wharf store will receive a selected complimentary SMALL jar with the purchase of at least 2 REGULAR jars until Friday, 8th of September, whilst stocks last.
CEO of LAKRIDS BY BÜLOW, Fredrik Nilsson states: "We couldn't be more excited to reignite the British love of liquorice with the opening of our first permanent UK stores, following the fast track success of our chocolate coated liquorice range in the UK. Since 2007, we have been changing the way Danes and Nordics view liquorice, and now we look forward to showcase the full LAKRIDS BY BÜLOW experience to UK consumers in our very own stores and convert more British sceptics!" 
With sustainability front of mind at each stage of production, LAKRIDS BY BÜLOW uses recyclable packaging for all its products, with its latest innovation being recycled and reusable glass jars. Not only is LAKRIDS BY BÜLOW the first confectionery producer in the world to make jars from 100 percent recycled and recyclable plastic, the glass jars have been designed for reuse. What's more, since 2020, the factory has been running on 100 percent green energy.
Share this story