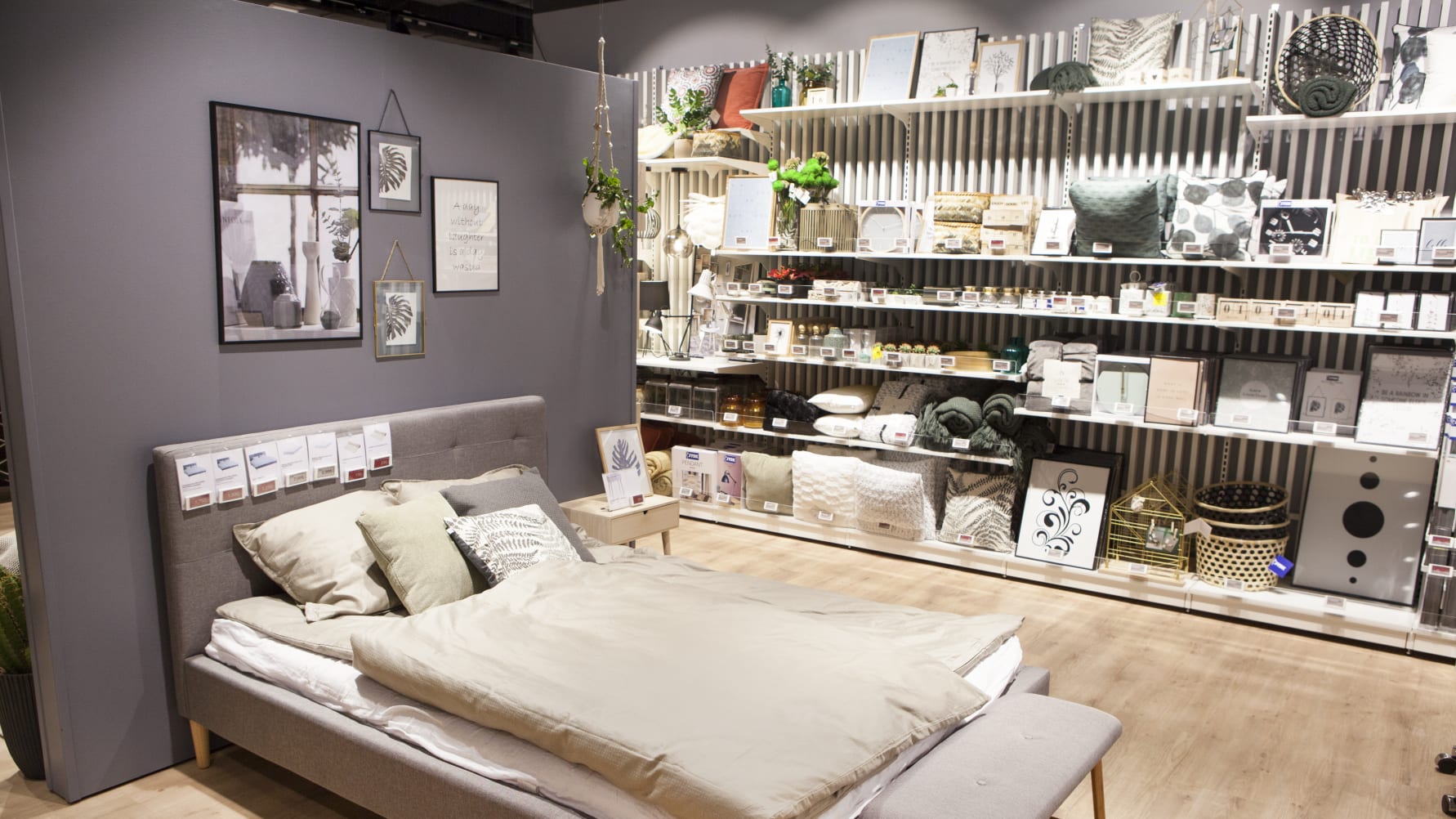 The turnover for JYSK increased by 6.3 percent reaching DKK 38.5 billion (EUR 5.2 billion) for the financial year 2022/23, setting a new record for the global home furnishing company.
Despite the continued global challenges, such as inflation and increased costs, JYSK again delivered a strong turnover result of DKK 38.5 billion (EUR 5.2 billion) for the financial year 2022/23, which just closed at the end of August.
Customers also continued to shop in the more than 3,300 JYSK stores across 48 countries. The number of customers increased by 1.2 million in the financial year 2022/23 compared to the year before.
New President and CEO for JYSK, Rami Jensen, is pleased with the company's results and says: "I am very proud of our employees' hard work and the turnover that we can present today. The global retail market is still under pressure and consumer trust and buying power is low. But JYSK is known for high quality products at competitive prices, and this is reflected in our results and the fact that customers continue to choose to shop at our stores."
Expansion continues to be JYSK DNA
Despite the external factors that challenge the global retail market, JYSK continued its expansion plans. In May 2023, JYSK opened its first two stores in Türkiye. In all, JYSK has not slowed down, opening a total of 135 stores in the financial year 2022/23, the same amount as the year before. On top of new store openings, JYSK also invested in 619 store activities, which included relocations and enlargements of existing stores and updates to the newest store concept 3.0.
"Growth is in our DNA and our results, expansions and store activities for the financial year 2022/23 show this clearly. In the last year, we also reached an important milestone with over two thirds of our stores now rearranged with our successful 3.0 store concept and we have no plans for slowing down in the coming years," says Rami Jensen, President and CEO of JYSK.
JYSK also invested in IT solutions with Unified Commerce to create a more seamless shopping experience for the customers. The system is implemented in the 112 Danish stores and preparations are under way for the rollout in Spain, Portugal, and France.
JYSK will publish its annual report on Thursday 30th November, including the development in earnings for the financial year 2022/23.
Share this story