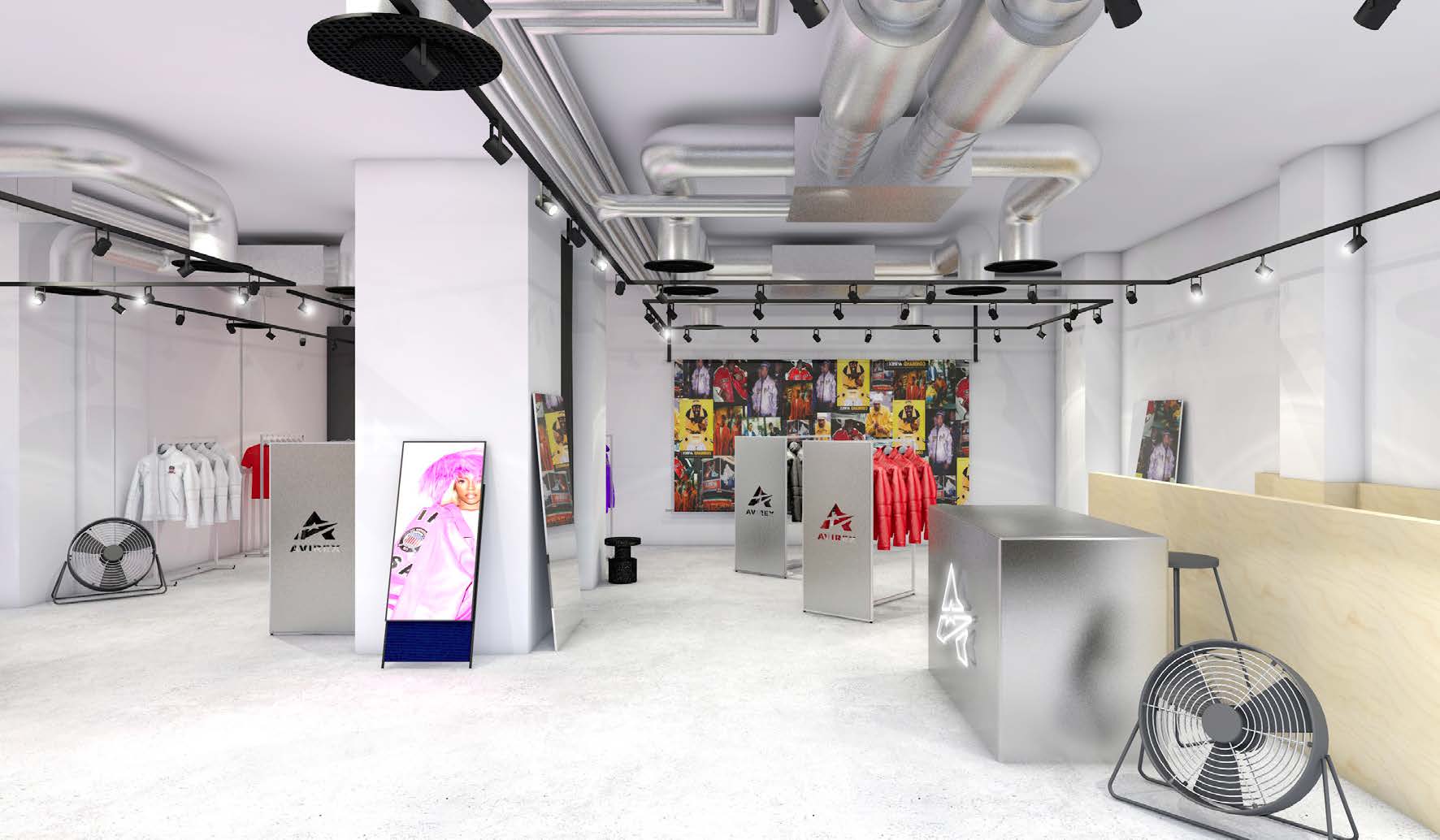 Shaftesbury Capital is pleased to announce new pop-ups with independent conscious fashion brand House of Sunny at 5-7 Foubert's Place and iconic luxury outerwear brand Avirex at 102 Berwick Street, Soho.
Independent brand, House of Sunny open their Foubert's Place store for the next 6 months, bringing their unique and colourful vision to create an interactive space for their customers. The 1,900 sq ft store is spread over two floors, where they will showcase their new 'Law of Attraction' collection, alongside a limited t-shirt range and access to the AW23 collection before it launches online in October. It will also feature an exclusive 'House of Sunny Café' to add a social element to the store's concept.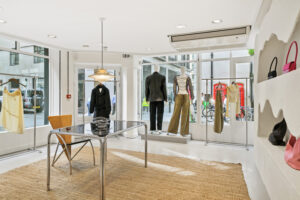 Avirex will be opening their first West End site today, 15th September. The 1,400 sq ft Berwick Street store will become the brand's largest retail site featuring the brand's new sleek, minimalist design concept with a nod to Avirex's aviation heritage with silver and black metal fixtures and neon tube lights features.
Established in 1975, Avirex has its roots in the US military, most famous for the iconic Maverick leather flight jacket. Avirex's timeless designs, graphic badging and high-quality fabrication has maintained its iconic reputation. Avirex jackets have been seen on many musicians and celebrities, including most recently British rappers Aitch and Stormzy.
Share this story