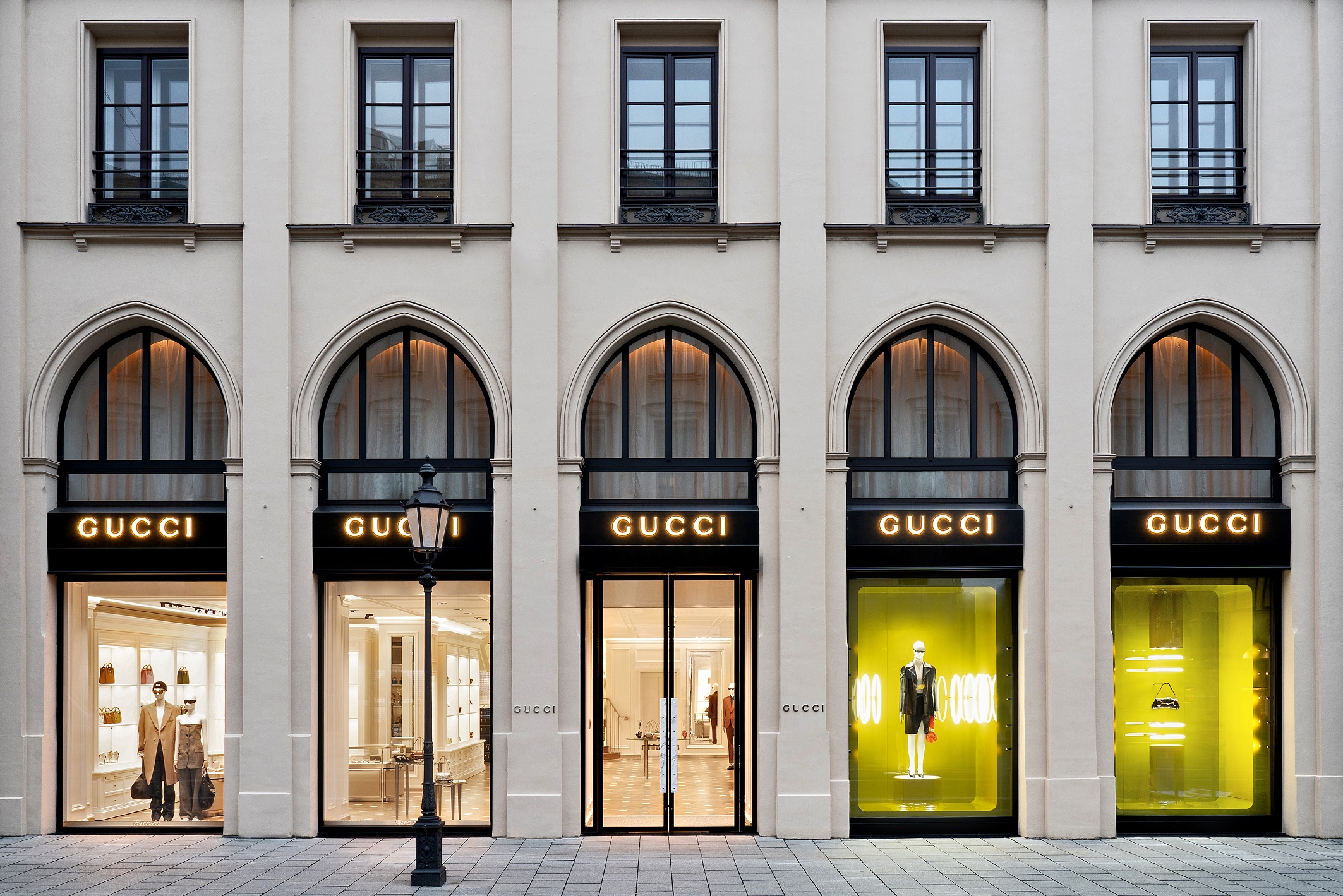 International real estate business Pembroke is delighted to announce it has completed a 794 sqm retail space (964 sqm incl. storage space) letting on a 10-year term to global luxury fashion brand Gucci at Maximilianhöfe in the heart of Munich city centre.
Gucci's new home at Maximilianhöfe – which opened on 15th September –  is situated across two floors and carries a wide selection of the brand's iconic product range which comprises men's and women's ready-to-wear, handbags, luggage, small leather goods, shoes, jewellery, and watches.
The new boutique store features a façade that keeps the existing building's heritage look, whilst the interior is framed with built-in displays reminiscent of walk-in closets, alongside Gucci-branded velvet armchairs and leather sofas that make guests feel at home. The store also includes a series of eco-friendly initiatives and energy-efficient technologies, including LEED lighting throughout, to align with Gucci's global sustainability commitments.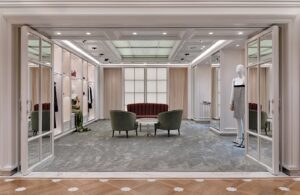 The arrival of Gucci adds to Pembroke's impressive line-up of luxury retailers at Maximilianhöfe which includes leading brands such as Versace, Dolce & Gabbana and Bottega Veneta. Adjacent to the Bavarian State Opera, the mixed-use asset is located in Munich's prime retail district and close to several key transport links. This has helped Pembroke to attract leading international law firms and global businesses to the adjoining office space as well as leasing the dining space to premium restaurant Brenner Grill.
The opening of the new Gucci store follows recent refurbishment works to improve windows and sensitively refresh building façades at Maximilianhöfe. This is part of Pembroke's ongoing commitment to its German portfolio which also included a programme to renovate the façade, public walkways, and entrance at Alter Hof, Pembroke's prime mixed-use landmark building in central Munich.
Christian Bosiljanoff, Director of Asset Management, Germany at Pembroke, comments: "We are proud to welcome Gucci to Maximilianhöfe as we continue to enhance the offer on Munich's luxury retail street. Since acquiring the asset over 10 years ago, we have developed a strong mix of well-performing retail spaces which are occupied by leading brands and businesses as we implemented our strategy of investing in high-quality assets in the right locations which attract the best occupiers.
"We look forward to working with the team at Gucci following the opening of their new store through delivering a quality of service which meets their specific needs and enriches the experience for their customers."
Share this story