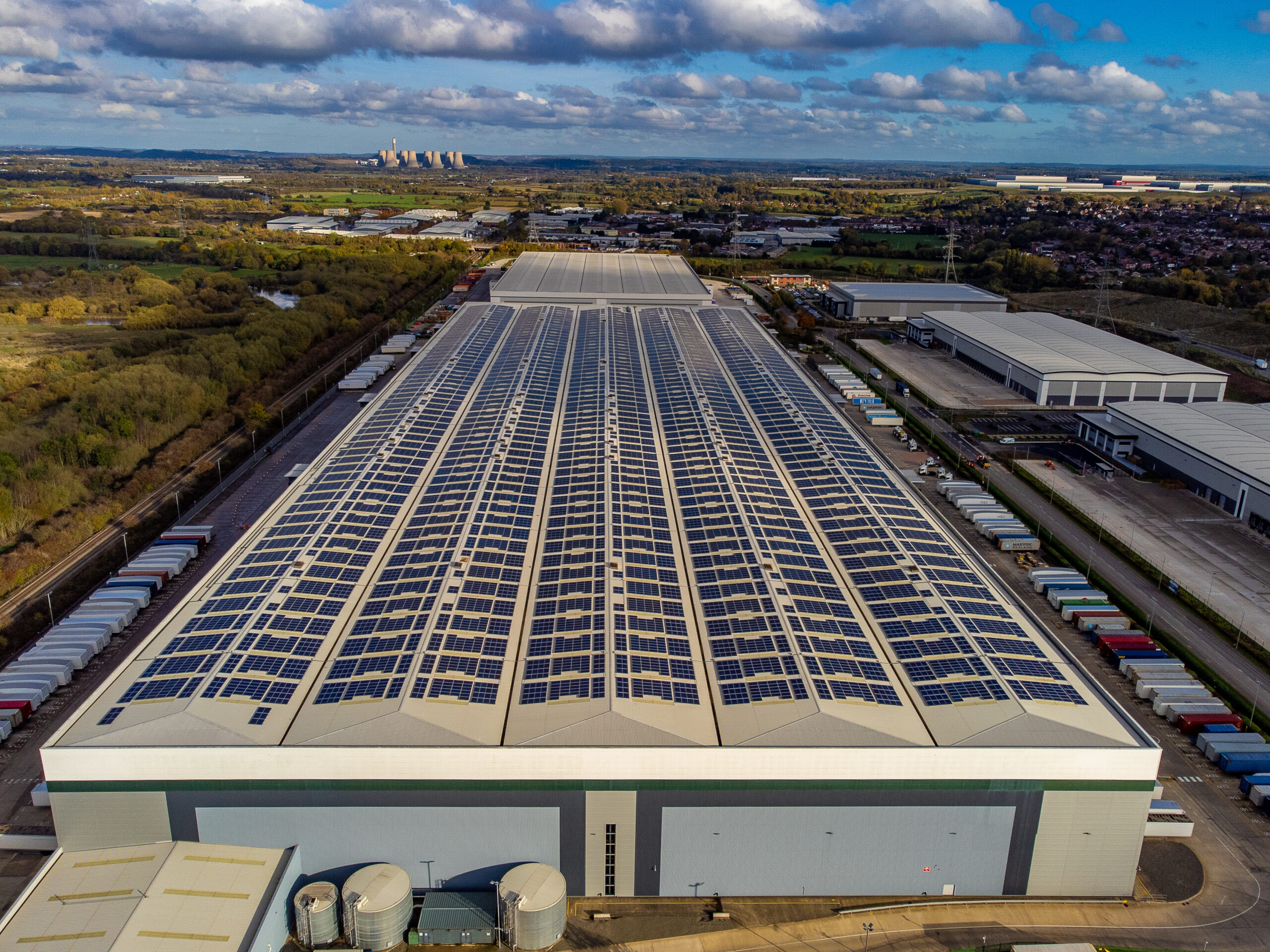 By Gurpreet Gujral, Fund Manager and Head of Renewables at Atrato Partners
With lower food price inflation, upwards cost pressure on the shopping basket has softened slightly, but elevated energy costs and inflating input prices continue to threaten retailers' bottom lines. Led by grocers, large retailers continue to turn the screw on operating cost pressures. Simultaneously, ambitious net-zero targets are forcing a farm-to-fork re-think of operating models. But a solution to please both finance and sustainability teams could be – literally – above retailers' heads.
Power hungry grocery store
Even before Russia's invasion of Ukraine sent oil and gas prices rocketing, renewable power delivered cheap energy. Initially promoted through government schemes such as Feed-in Tariffs (FIT) and Renewable Obligation Certificates (ROC), technological advancements have since made solar and wind power economically viable without subsidies. Despite FIT and ROC schemes having ended, demand for commercial solar shows no signs of slackening.
Solar energy is particularly suited to the most power-hungry businesses, in retail, frozen and manufacturing. These typically have large sites with plenty of roofspace or underutilised land, and one of the highest energy intensities of any commercial business. With energy demand driven by rows of refrigeration units running day and night, grocers' consistent high energy usage makes them ideal for the predictable output of onsite solar. A further benefit is that solar power generation cuts out distribution costs of typically 20 percent on energy bills. A typical superstore's annual electricity bill could hit seven figures, so the savings can be considerable.
However, one of the largest barriers to the installation of solar for medium-sized businesses is commonly the lack of reliable, clear, and targeted information related to the economics of onsite solar.
Addressing this gap in understanding is a key step in harnessing the full potential of commercial solar. Businesses like Atrato Onsite Energy specialise in financing, installing and maintaining onsite solar panels, working with grocery and food businesses. For zero capital expenditure, the retail occupier gains lower-cost energy, reduced exposure to volatile energy prices, with significant savings compared to contracting from a grid-connected energy supplier.
Sustainably successful
Solar installation also provides accurate, real-time data on grocers' emission reductions, underpinning corporate sustainability commitments and providing energy supply chain transparency for shoppers.
For cost-savings, balance sheet efficiency, and traceability, onsite solar is a significant and straightforward way for large-site corporates to demonstrate action on carbon emissions, protecting both the bottom line and the environment.
Share this story