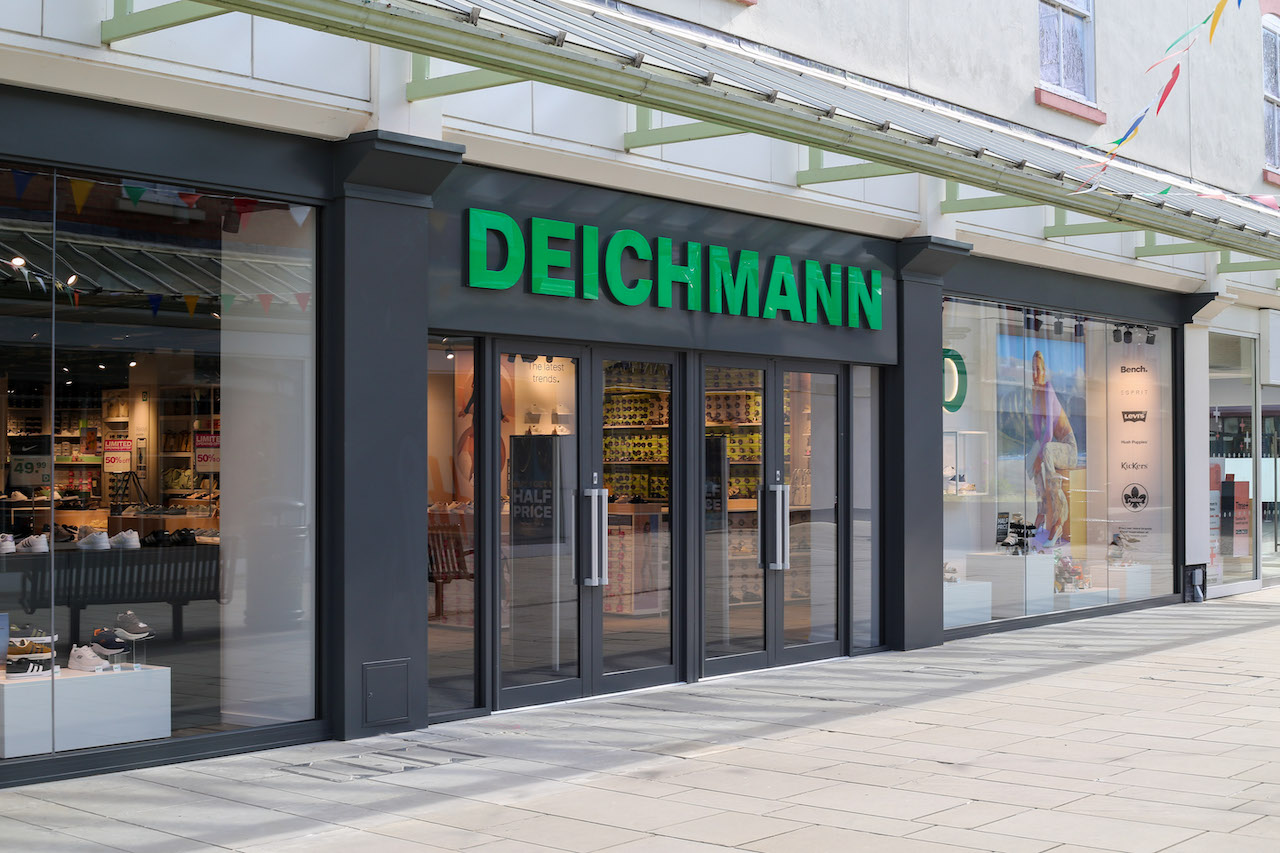 Railpen has announced that Deichmann, the European shoe retailer, has opened at Old George Mall, a premier shopping destination in Salisbury.
Deichmann has opened a 6,000 sq ft space at 31-33 Old George Mall. The new location will span two floors and showcase Deichmann's array of quality yet affordable footwear.
The new store, which has created 12 jobs for the local community, showcases Deichmann's latest retail concept, which has been designed to offer customers a more spacious, lighter, and enhanced shopping experience. The brand has invested over £500,000 in the Old George Mall location, highlighting the significance of this store for Deichmann and reinforcing the centre's position as a prime retail location in Salisbury.
Simon Wilson, Managing Director for Product, Marketing and Communications at Deichmann, commented: "We are pleased to have opened a new store in Salisbury and deliver quality and affordable footwear options to a new customer base. As we continue to roll out our new retail format, we're excited to provide a more seamless and elevated shopping experience for consumers, and be part of Salisbury's community."
Alex Luker, Asset Manager at Railpen, added: "As Europe's largest shoe retailer, Deichmann is a strong addition to our retail line-up at Old George Mall. Our focus is to continue to bring leading high street brands to the centre, which will be rounded off by Primark's arrival later this year. Deichmann's investment in this space highlights the importance of this location and the opportunities it will serve not just to the brand, but the wider community, and we're pleased to have them at Old George Mall."
Share this story