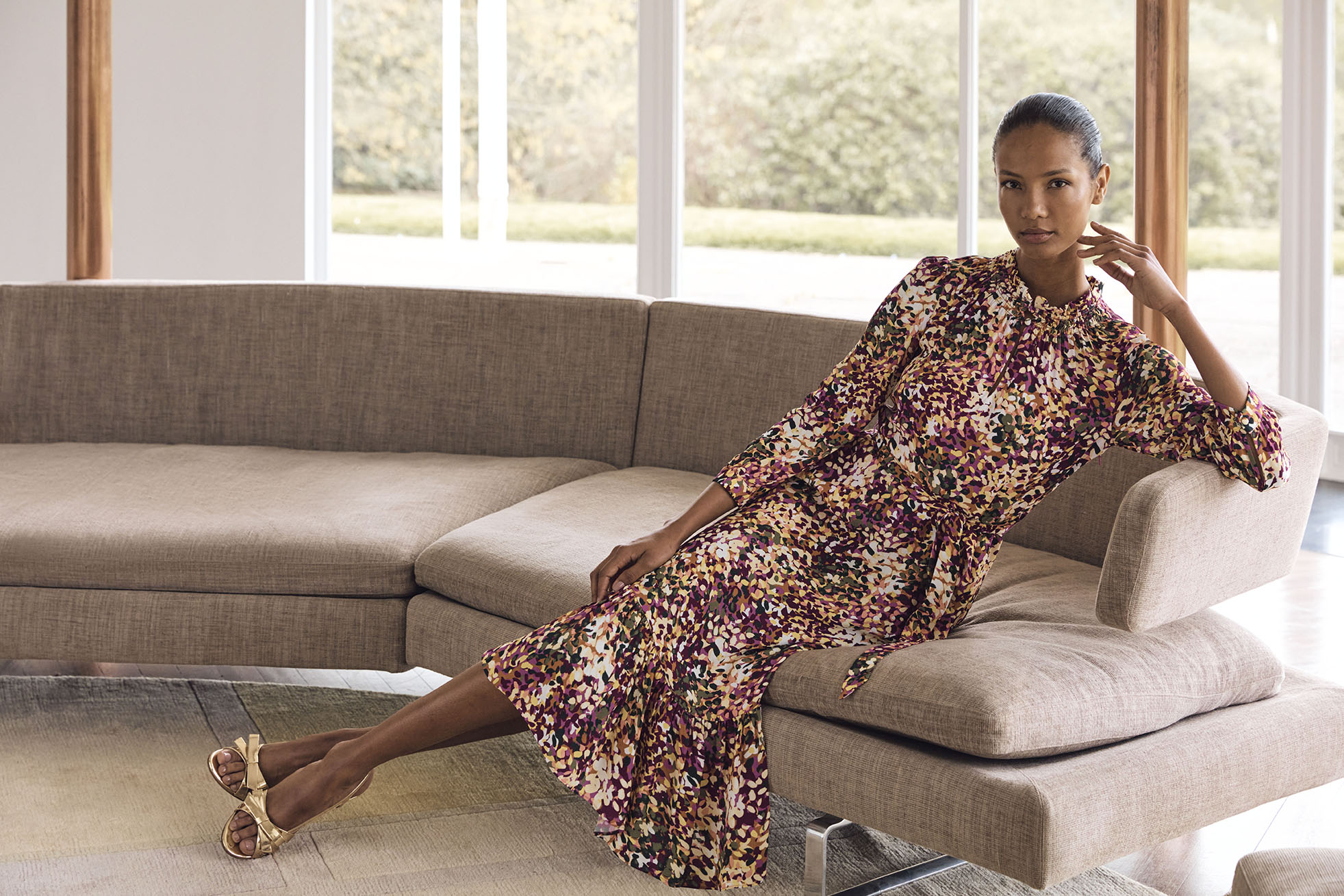 Railpen, one of the largest pension managers in the UK, has announced Phase Eight and Hobbs has signed at Caledonia Park, Scotland's premium designer outlet village. The TFG brands will add to the impressive range of quality brands at the destination.
Phase Eight and Hobbs will be sharing a 3,035 sq ft unit with a dual fascia, which is set to open in Q4. The new store will mark Hobbs' first Scottish outlet, and Phase Eight's second to date, and will stock luxury womenswear which is synonymous with the best of British design, including tailored and contemporary occasion wear, shoes, and accessories. These signings support the brand's retail expansion strategy, focusing on increasing its physical presence with bigger and better stores in premium shopping locations.
Caraline Money, Global Group Retail Director at TFG Brands, commented: "Hobbs' and Phase Eight's signing at Caledonia Park is a key, strategic moment for the brands as it signifies not only our first outlet store for Hobbs in Scotland but enables us to enhance our presence nationwide and engage with a new customer base, previously untapped. We look forward to bringing the timeless, quality collections that Hobbs and Phase Eight are well known for to the visitors of Caledonia Park."
Maria Averkina, Asset and Development Manager at Railpen, added: "We are pleased to welcome two, premium British brands to Caledonia Park. This is an exciting prospect for us and is indicative of the quality of retailers seeking to make the outlet village their home. Following the recent signings of Tommy Hilfiger and Calvin Klein, Caledonia Park is continuing to reinforce its position as a premium outlet village in Scotland, and we look forward to welcoming Hobbs and Phase Eight to our retail offer later this year."
Johnstone Property Consultants and Time Retail Partners acted for Caledonia Park. Braiser Freeth acted for Hobbs and Phase Eight.
Share this story