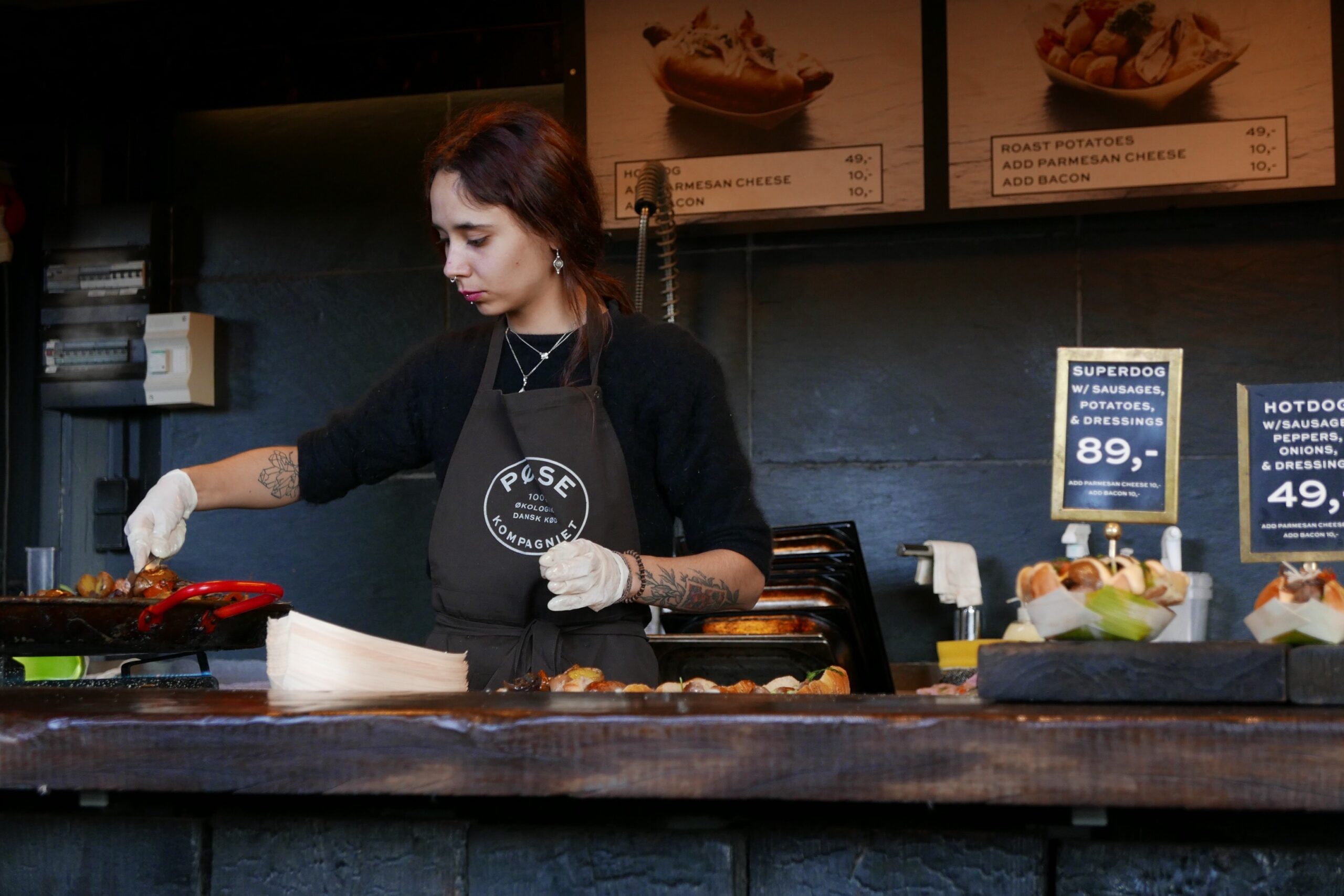 New research reveals soaring popularity of side hustles among Gen Z Brits
Three in five (58 percent) would prefer to run their own business than work in retail or hospitality 
Over three-quarters (77 percent) of young Brits would sacrifice 24 percent of their salary on average to run a business they were passionate about
More than half (51 percent) of young entrepreneurs have used AI tools to set up and grow their businesses
The traditional Saturday job, often the first means of earning income for millions of young Brits, is in danger of dying out as Gen Z are turning to side hustles to make extra cash.
From research conducted by Antenna, an independent consumer research agency on behalf of GoDaddy, among more than 1,000 British Gen Zs revealed that three in five (58 percent) said running a side hustle is more attractive than a part-time job in industries such as hospitality and retail. The driver behind this is financial rather than a desire to be their own boss: more than two thirds (69 percent) of Gen Zs said that financial security is the most important factor in a job as they contend with the cost-of-living crisis.
GoDaddy's research also shows that Britain's Gen Z entrepreneurial community is growing. One in three (29 percent) already have their own business or side hustle, while half (50 percent) have plans to start one. Over three-quarters (77 percent) of young Brits would sacrifice 24 percent their salary, on average, to run a business they are passionate about.
This community is showing itself to be increasingly tech-savvy. More than half (51 percent) have used artificial intelligence (AI) tools such as Chat GPT to help set up and grow their businesses, compared to just over a third (35 percent) of entrepreneurs of all ages.
One young entrepreneur who has found generating income from their own business more lucrative than a traditional Saturday job is GoDaddy customer Omar Meho, 26, owner of Music Workflow Academy – an online training centre for music production and DJ skills.
Omar says: "Like other young people, in my late teens I could have gone out and got a job at a local pub or supermarket. But I think those industries are less appealing now than they've ever been. Not only are the wages usually unattractive, the hours involved are often at weekends or in the evenings – times when we'd rather be out living life.
Running your own business is different. I've invested a lot into Music Workflow Academy but it's paid off. We now have over 100,000 students in 170 countries worldwide and we're a multi-award winning business. Last year I earnt over £50,000 and last month I cleared over £5,000 after tax. That just wouldn't be possible if I'd gone down the 'traditional' employment route."
Andrew Gradon, head of GoDaddy UK & Ireland, adds: "It has never been easier to start a side hustle, and it's brilliant to see the emergence of Gen Z entrepreneurs who are inspired to become their own boss and break away from more traditional sources of income.
At GoDaddy, we are committed to ensuring that everyday entrepreneurs receive the tools and support they need to help get their side hustle off the ground. We have seen first-hand the success that many of our younger customers have had in starting their side hustles, as they continue to shape the future of work."
Image courtesy of Unsplash. Supplied by Irina.
Share this story