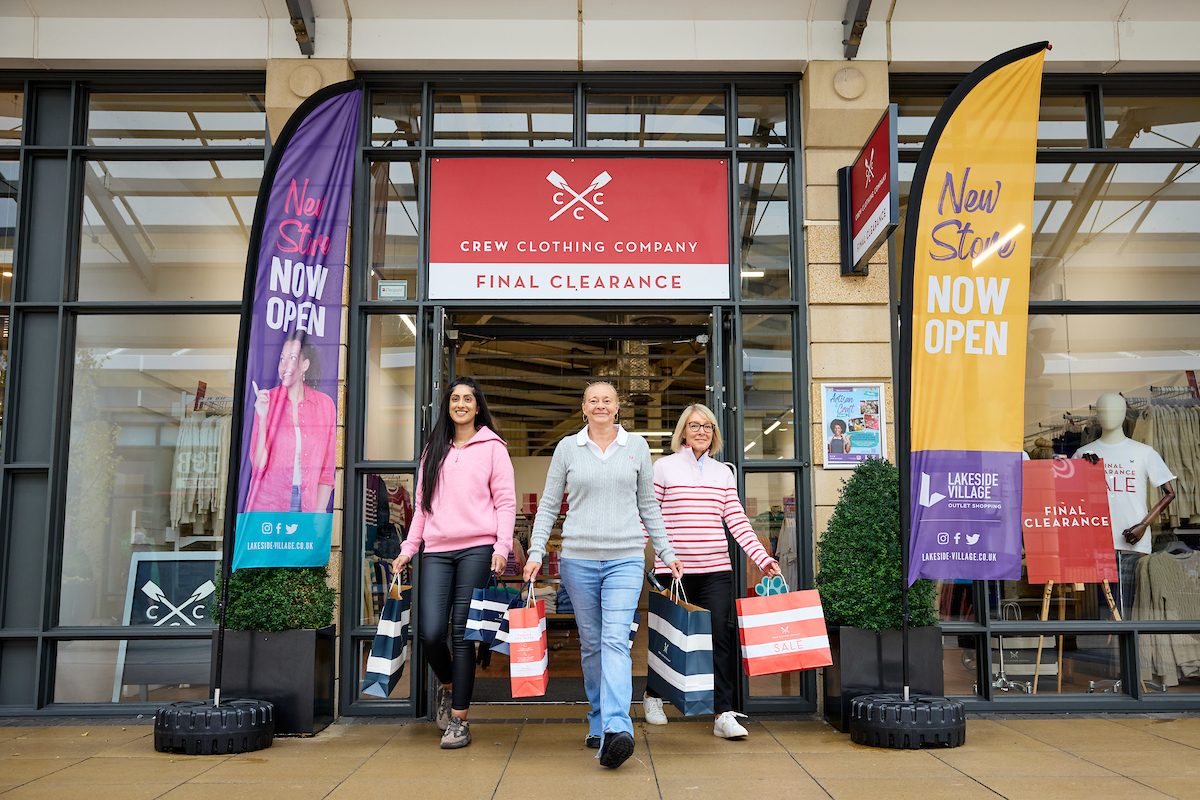 British lifestyle brand Crew Clothing has opened an outlet store at Lakeside Village Outlet Shopping in Doncaster.
The clothing company, which offers 'classic style with a coastal twist' for women, men and children, has taken residence in Unit 20 between Etto Caffe and Baytree Interiors, opening its new Crew Clothing Company outlet store.
Crew's arrival at the centre follows Radley London's recent move into Lakeside Village.
Di Mellis, centre manager at Lakeside Village, said: "Crew Clothing is a fantastic addition to Lakeside Village. The brand is well known for its great selection of coastal-inspired fashion for men, women and children, and we're sure our customers are going to love it."
Crew Clothing was founded by professional skier, Alistair Parker-Swift, who began the company with a menswear collection inspired by Salcombe in Devon, where he ran a successful windsurfing school.
Today, the company has more than 100 stores across the UK, from St Ives to St Andrews, and now – Lakeside Village in Doncaster.
Di added: "The new store complements our already great range of clothing brands here at the centre and proves testimony to the hard work we all put in to making Lakeside Village an attractive destination for big-name retailers."
Share this story