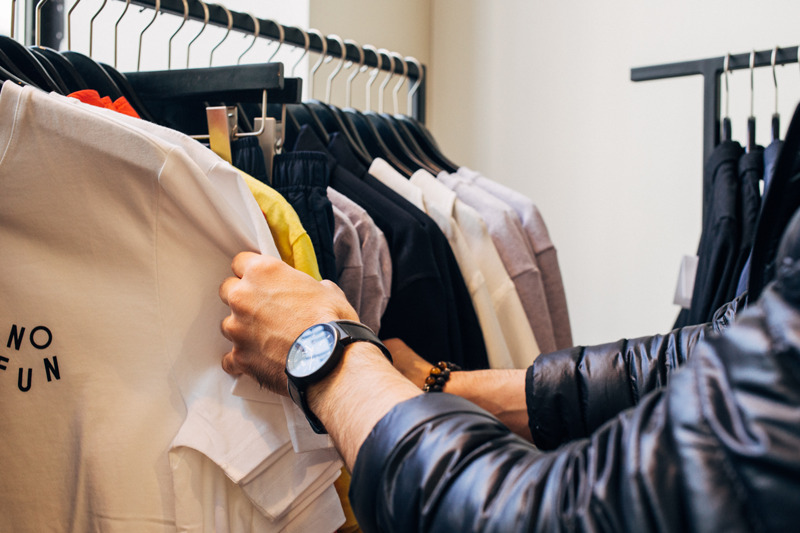 Grocery spending continues to track below inflation, as shoppers switch to lower-priced products and seek out discounted "yellow sticker" items  
Entertainment enjoyed a noticeable uplift, boosted by Eurovision ticket sales and families enjoying Easter half-term activities
Demand for holidays and leisure activities sparked growth at airlines and sports & outdoor retailers
However, both restaurants and clothing fell for the third consecutive month, as consumers cut back on discretionary spending to cope with rising household bills
The Barclays report combines hundreds of millions of customer transactions with consumer research to provide an in-depth view of UK spending
Consumer card spending grew just 4.3 percent year-on-year in April – less than half the latest CPIH* inflation rate of 8.9 percent but slightly higher than March (4.0 percent) – as rising costs continue to place pressure on Brits' finances. However, the arrival of spring and the Easter Bank Holiday weekend fuelled growth at pubs and sports & outdoor retailers, while ticket sales for the Eurovision Song Contest in Liverpool boosted the entertainment sector.
Spending on groceries increased 5.5 percent, yet this was significantly lower than the latest ONS food price inflation rate (19.2 percent) and smaller than March's growth (7.1 percent). This comes as nearly nine in 10 shoppers (89 percent) say they are concerned about the impact of rising food prices on their household finances, while 67 percent are looking for ways to reduce the cost of their weekly shop.
Popular money saving methods adopted by these shoppers include buying discounted products nearing expiration, aka "yellow sticker" items (38 percent), and using vouchers or loyalty points to get money off at the checkout (37 percent). In addition, almost seven in 10 (69 percent) have been making product "swaps" to save money recently, with over a quarter (27 percent) shifting from supermarket own-brand premium ranges to standard or value ranges, and a similar proportion (24 percent) swapping fresh food for frozen food.
Spending on fuel dropped -9.3 percent, due to falling petrol and diesel prices, especially compared to April 2022, when they were much higher due to the Russian invasion of Ukraine.
Meanwhile, public transport spending grew 11.9 percent compared to the same period last year, when fewer Brits were commuting to the office due to lingering concerns around the spread of Covid-19.
Spending on utilities saw less of a year-on-year uplift (34.4 percent) compared to March (39.3 percent), largely due to the energy price cap increase in April 2022. A year on from this energy price hike, Brits' concern around the impact of rising household bills remains high at 90 percent, leading over half (55 percent) of Brits to reduce their discretionary spending to cope with the squeeze.
Despite this, spending on non-essential items saw higher year-on-year growth in April (4.6 percent) than in March (3.5 percent), as the Easter weekend and arrival of spring encouraged more Brits to enjoy social and outdoor activities. This led to a return to growth for sports & outdoor retailers (+0.6 percent in April vs -4.5 percent in March), as well as a boost for bars, pubs & clubs which saw a slightly larger uplift (3.7 percent) than in March (3.2 percent).
However, restaurants saw a steeper drop (-7.6 percent) than in March (-5.6 percent), while clothing remained in decline (-2.3 percent) for the third month in a row. This is likely because new clothes and accessories and eating out at restaurants (both 60 percent) are the most popular areas for cutbacks by Brits who are reducing their discretionary spending to cope with rising household bills (55 percent).
Elsewhere, spending on entertainment enjoyed a sizeable year-on-year uplift (12.0 percent), largely driven by ticket sales for concerts and shows including the upcoming Eurovision Song Contest in Liverpool, as well as families looking for more ways to entertain their children during the Easter half-term holiday. This is in addition to demand for entertainment generally being higher now than in April 2022, when the impact of Covid-19 was still hampering the sector.
At-home entertainment and "insperiences" also saw increased demand – digital content and subscriptions saw its largest rise since September 2021 (8.6 percent), and fast food increased 9.0 percent as Brits treated themselves to a night in with a boxset and a takeaway.
Despite ongoing inflationary pressures, Brits are still keen to book holidays to look forward to later in the year, with spend on airlines rising 32.1 percent year-on-year – a slight uplift compared to March (28.5 percent).
Consumers are feeling noticeably more confident in their household finances and ability to spend on non-essential items (67 percent and 56 percent respectively), compared to last month (59 percent and 48 percent respectively). Meanwhile, optimism in the future of the UK economy has also increased to 25 percent, up two percentage points on March.
Esme Harwood, Director at Barclays, said: "The arrival of slightly warmer weather, along with the Easter Bank Holiday weekend, led to more Brits venturing outside to enjoy social and leisure activities in April.
"Entertainment received a boost, as music fans rushed to book tickets to the Eurovision Song Contest in Liverpool. Meanwhile, Brits are still searching for ways to reduce spend on essentials, so they can enjoy experiences such as holidays, shows and concerts."
Abbas Khan, UK Economist at Barclays, said: "High inflation continues to squeeze real household disposable incomes and constrain consumption. However, this has been somewhat offset by the decline in wholesale energy prices and the price cap on household energy bills, which are contributing to an improvement in consumer confidence.
"The data suggests that pockets of the economy, particularly the leisure sector, enjoyed some renewed momentum in April. Going forward, while energy bills are set to fall from Q3, higher mortgage rates cloud the outlook as households continue to refinance at significantly higher rates through the year."
*CPIH: Consumer Prices Index including owner occupiers' housing costs
Image courtesy of Unsplash.
Share this story