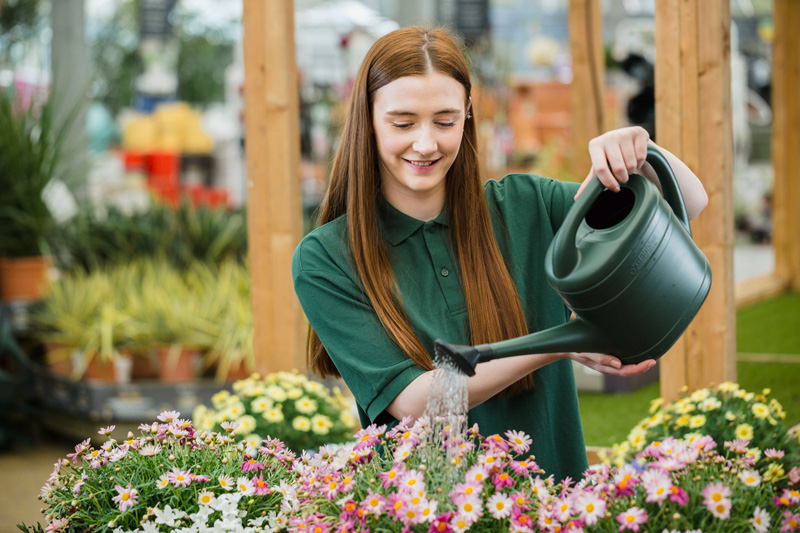 Dobbies, the UK's leading garden centre retailer, is growing its line up of retail experts in Northern Ireland through a new partnership with Workforce, and Antrim and Newtonabbey Council.
The news comes ahead of the opening of Dobbies new 110,000 sq ft store at The Junction on 5th October 2023 which will be the biggest in its UK-wide portfolio and home to a 120-strong team of full and part-time team members.
To assist with the recruitment process, Dobbies, alongside Workforce and Antrim and Newtonabbey Council, have developed two one-week employment academies. The academy consists of training in customer service, employability, first aid and personal development and equips participants with the skills and confidence to successfully secure a new role.
So far, 12 participants of the academy have secured roles in the new Antrim store. Positions include roles across customer services, operations, the warehouse and the restaurant.
Daniel Connell, from the Antrim area will be joining the horticulture team ahead of the opening in October. He said: "I really enjoyed the Workforce academies as I got the opportunity to magnify the skills I already have and also learn more, particularly in the customer service field. Having been in the motor industry for 30-years, I'm really excited about this new challenge and look forward to working at the new Dobbies in Antrim to support customers and showcase everything I learned."
Paul Green, Head of People Experience, at Dobbies, said: "We are proud to be working with Workforce and the local council on this important initiative as part of our recruitment drive for the new Antrim store. Inspiring the next generation of retail experts is important to Dobbies, creating opportunities in the communities in which we operate is central to our success."
Workforce Training Services is located in Belfast, Northern Ireland, and aims to create opportunities for young people in fields such as transport, construction, hospitality and retail.
Chris Ward, Corporate Services Manager at Workforce Training Services, added: "Our aim at Workforce is to give citizens of the borough a chance to go in to employment, especially when the traditional route has resulted in failure before. Our academies give people the confidence to implement new skills and create meaningful friendships. We wanted to thank Dobbies and Antrim and Newtownabbey Council for being open to working with us and giving the citizens of the borough a chance to show their potential."
Dobbies Antrim store will open on Thursday 5th October at 10:00.
Share this story