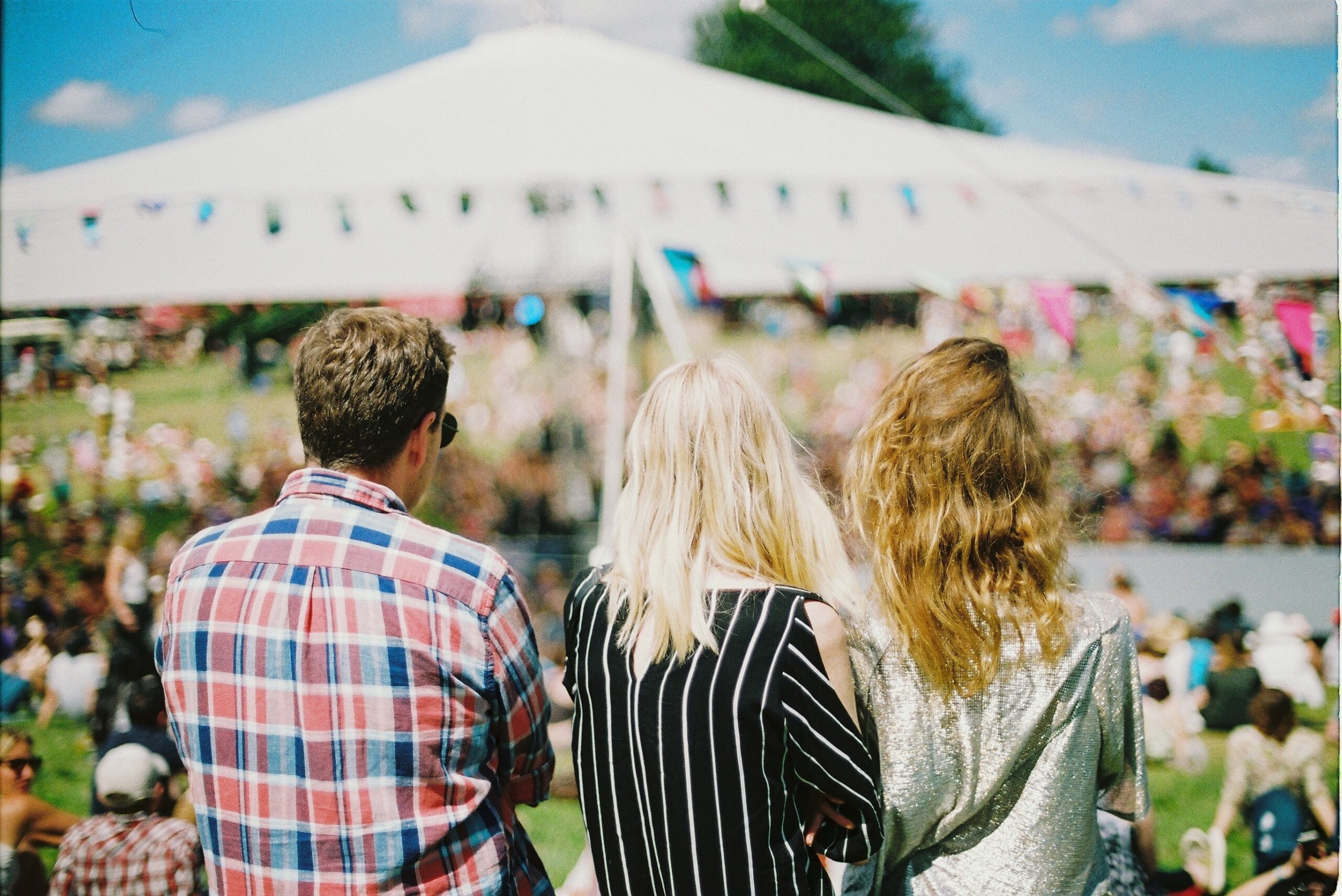 Latest research from eBay Ads finds this summer's festival season is set to be the biggest in years, as fashion items and sustainable festival essentials top Brits' purchasing priorities
With under a month to go until Glastonbury festival, new research from eBay Ads finds that one in five Brits (20 percent) plan to prioritise festivals over holidays this summer as festival fever grips the nation. The study indicates that this summer's bumper festival season is set to be bigger and better than the years before.
The findings, based on a survey of UK consumers, reveal that almost three in ten (28 percent) Brits expect this festival season to be the biggest following the pandemic, with a further 22 percent saying this is the most excited they've been for festival season since before the pandemic hit.
Meanwhile, the findings show millennials will take centre stage in festival attendance this summer. Four in ten (38 percent) respondents aged 25-34 say they're more inclined to attend a festival this year due to the lack of festivals from COVID-19 restrictions in previous years, and three in ten (28 percent) plan to attend multiple festivals.
And it looks like Generation X will be joining millennials in the front row, as one in five (21 percent) of those aged 45-54 say they also plan to attend at least one festival this year.
Fashion items fundamental to festival purchasing priorities
Over one in five (21 percent) consumers reveal they have already started shopping for festival items ahead of this summer's events – and unsurprisingly, the research found that fashion items, including clothing and footwear (e.g. festival outfits, waterproofs, wellies), accessories (e.g. sunglasses, hats, jewellery) and bags (e.g. rucksack, bum bag) were consumer purchasing priorities for the coming months.
However, despite those prepared punters, eBay search data illustrates that the search for last minute looks won't be going anywhere this year. For instance, in the week before Glastonbury 2022 (13 – 19 June), searches for 'bucket hat' and denim shorts' both rose by around 30 percent when compared with the week prior (6 – 12 June). 1
Reselling resurgence – and not just tickets
As the circular economy continues to boom, Brits' interest in preloved festival purchases continues to rise. A quarter (24 percent) of UK consumers say they are more likely to buy second-hand festival items this year due to financial constraints, whilst over one in five (21 percent) are likely to do so in order to shop more sustainably.
Of those Brits planning to buy festival items this summer, over a third (36 percent) intend on purchasing sustainable items for festival essentials like eco-friendly glitter or solar powered lights. A further 32 percent plan to buy second-hand clothing, and a quarter (26 percent) will be looking for second-hand camping items and equipment.
Upasana Gupta, GM, eBay Ads UK, commented: "After a few years riddled with cancellations and uncertainty, festival fever is back and Brits are gearing to participate in summer festivals with a vengeance. Fashion is inevitably still a priority for many, with clothing, accessories and bags topping the list of items festival-goers are planning to buy over the next few months. But as financial constraints and sustainability concerns pique Brits' interest in preloved items, brands and sellers alike would benefit from offering options that meet the Brit festival goers needs."
1Supporting data points from eBay Ads refer to search volume on ebay.co.uk.
Share this story