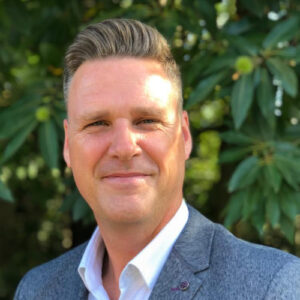 By Rob Shaw, SVP Global Sales at Fluent Commerce  
Every parent has been there: The last-minute rush to get back-to-school supplies just before the new year begins. Turning up to pick up your order, only to find that the uniform you picked out is now out-of-stock, forcing you into a last-minute dash round all the local supermarkets and shopping centres to locate all the items you need. It happens every year.
With parents relying on a stress-free back-to-school shopping experience, retailers must ensure they have enough stock, accurately displaying up-to-date availability data to their customers. Time is of the essence for online shoppers, so products need to be delivered on time, ready for the start of the new school year. When all this fails, shoppers lose faith, possibly carrying that disappointment well into the holiday shopping season and beyond.
To avoid this, here are three best practices for accurate, up to date inventory that can make retailers the champion of back-to-school:
Stick to your promise
Inaccurate inventory data can lead retailers to oversell or advertise unavailable back-to-school products, causing frustration for parents who turn up to the shop in search of the product, or get through to the payment phase online only to find out the product won't arrive until mid-way through September. Not only does this lead to costly refunds and wasted advertising spend, but it also fuels a negative brand experience and ruins customer loyalty.
Modern order and inventory data management systems keep inventory data in sync across all warehouses, stores, and systems in real-time. That data can be queried by thousands or millions of people at once without getting bogged down, providing the speed and flexibility required by modern digital commerce. This data helps retailers avoid overselling or advertising unavailable products by tracking back-to-school stock across all locations online and in physical stores. It provides an accurate and reliable view of what's in stock, including what's being processed, what's available to sell, or what's ready for pickup or delivery. Safety stock levels can also be set for popular items to prevent overselling.
Don't waste your advertising spend
Often during the back-to-school season, retailers heavily invest in advertising and marking down products to optimise sales. However, nobody wants to waste budget advertising items that are no longer in stock and parents don't want to chase unavailable deals. To avoid this, retailers should use near real-time data to maximise conversions. This inventory-aware approach to advertising provides a comprehensive view of inventory across all channels, making it easier to set alerts to stop an online ad if a company runs out of stock.
Improving delivery accuracy
When retailers can display delivery by dates or ready-for-pickup times in online search results or category listing pages, they can dramatically increase conversion rates. If they can deliver on their promise, next-day or premium delivery options can help retailers deliver the service parents expect. Adding to this, Click and Collect options become increasingly popular during the back-to-school rush, with customers liking to view the products online and find the closest store that has them in stock, guaranteeing the comfort of online purchases and preventing delivery delays and having to visit multiple shops.
Accurate, up-to-date inventory can prevent unpleasant shopping experiences and improve long-term customer loyalty. Retailers should learn from this back-to-school season and look to enhance their inventory management procedures ready for next summer.
Share this story