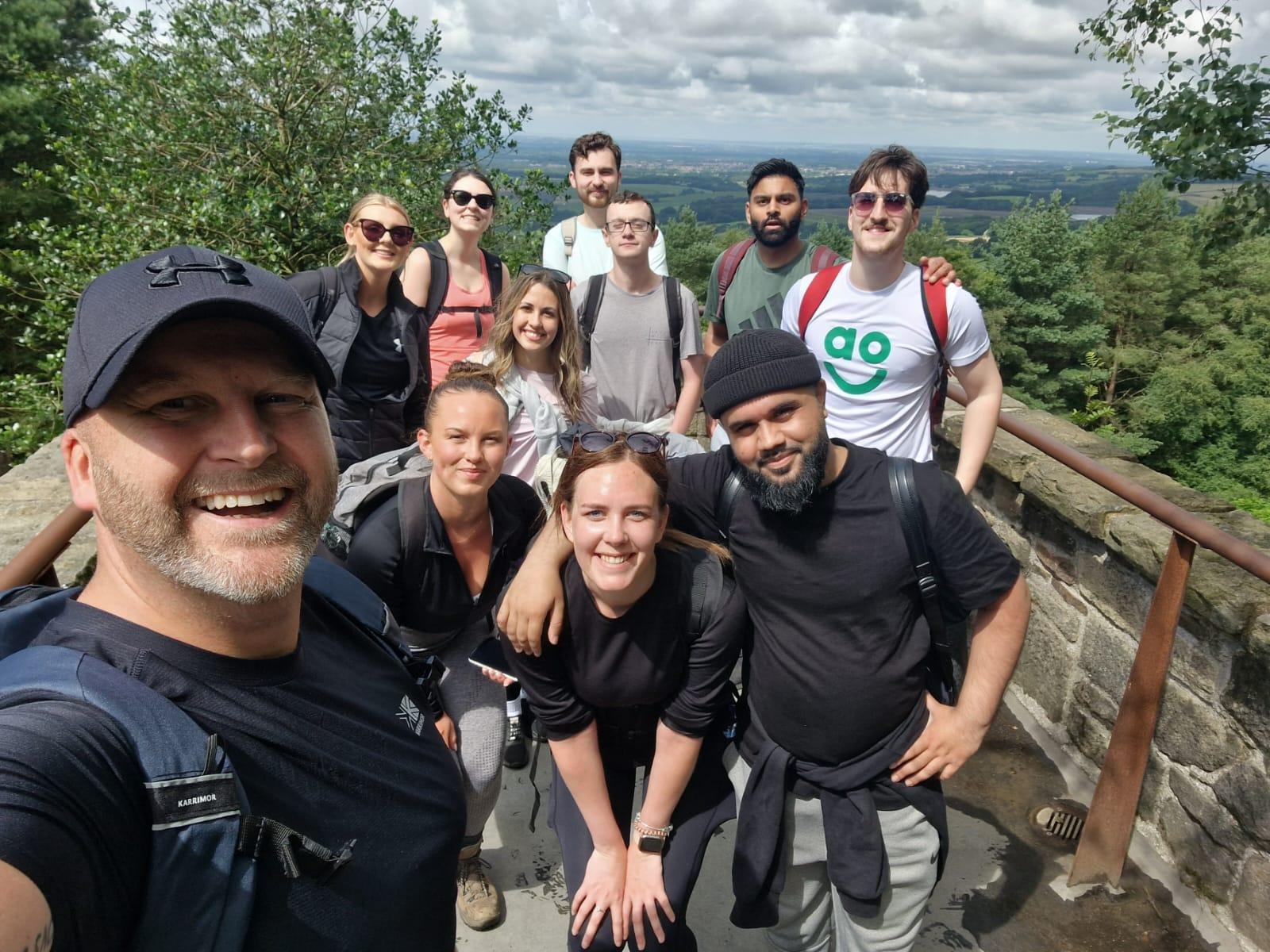 A group of 11 AO employees embarked on a challenging six-hour hike to raise funds for a cause close to their hearts.  
The group, who are all members of the Bolton-based retailer's customer relationship management (CRM) team, walked 19km around Rivington and Belmont in Lancashire to raise money for type one diabetes charity, JDRF.  
The sponsored walk raised £1,587, including a £470 boost from the AO Smile Foundation – the retailer's charitable arm. Meaning, the team more than tripled their original target, which stood at £500. 
AO CRM manager Charlie Tuohy was diagnosed with type one diabetes in 2013, when she was 17 years old. When Charlie was first diagnosed, she had to give herself up to six injections of insulin per day and had to prick her finger every couple of hours to check her blood sugar.  
Thanks to research from JDRF and technological advancements, Charlie now wears an insulin pump and has a continuous glucose monitor sensor instead of having to prick her fingers.  
"I still have to constantly think about balancing my blood sugar so they don't go too high or too low, but with more advances in technology I've been able to do anything I want in life," she said. 
 "I'm so thankful to JDRF for everything they've done for me since I received my diagnosis, so I was really touched when my amazing team agreed to raise money for them. 
From giving me lots of helpful material when I was diagnosed, to funding life changing research that's had an impact on my daily life, I really want to give back them. 
Doing the walk with the whole team was such a fun day, and it was a great opportunity to bond over the six hours it took us. The walk was challenging, but we stuck together as a team and made sure nobody got left behind." 
Terence Lovell, fundraising and engagement director at JDRF UK, said: "We are so grateful to the team at AO for supporting our work at JDRF to find cures and support those living with type 1 diabetes.  This incredible fundraising walk has raised a brilliant £1,587 which will make a huge difference." 
Head of CRM at AO, Craig Hogan-Farnworth said: "Type one diabetes is a condition that's close to the CRM team, so it just felt right helping the charity try to find a cure.  
It was quite a challenge, but the whole team worked together to make sure everyone was able to complete the walk, they did amazingly well.
It was our first charity day as a team and we're so thankful to AO for allowing us to swap some time at our desks to spend the day giving something back."
Share this story