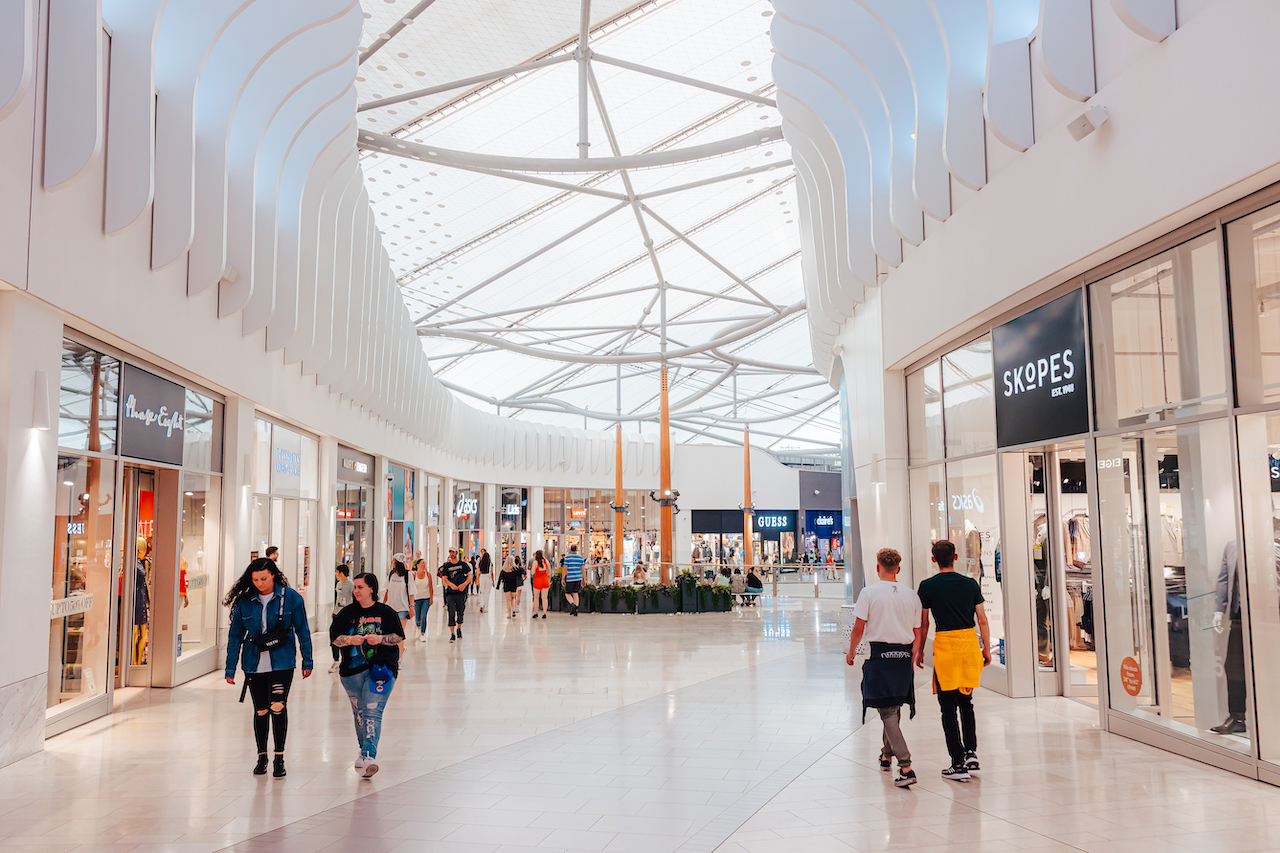 The O2, which is owned and operated by AEG and Crosstree Real Estate Partners, has reported a stellar trading period throughout Q1 and Easter half term, with sales throughout the destination surpassing 2019 results. Strengthened by impressive leasing activity with an abundance of new openings across retail, leisure, and F&B, as well as a strong run of events at The O2 arena including Country to Country festival, two nights of Ed Sheeran and nine nights of Elton John, The O2's ongoing positive trajectory for 2023 continues, with the destination on track to experience one of its most successful years to date.
The O2, continues to report strong results for 2023 with like-for-like sales across outlet shopping up 44 percent, F&B sales up 26 percent and total footfall up 20 percent vs Q1 2019. Easter half term (3rd – 14th April) also proved highly successful across the full destination, with like-for-like sales up 56 percent and footfall up 11 percent vs 2019.
Outlet shopping in particular experienced a strong Easter half term compared to the same period in 2019, with an uplift of 63 percent in like-for-like sales; standout categories included confectionery and beauty, which saw an impressive increase of 92 percent and 79 percent respectively. Similarly, the Entertainment District saw a 54 percent uplift in like-for-like sales vs Easter half term 2019, with bars and restaurants leading the way welcoming a sales increase of 67 percent and 54 percent respectively. These bumper results coincide with the openings of JD Wetherspoon's The Stargazer, a debut London location for iFLY, the indoor skydiving experience, and the Farewell Elton at The O2 store from 2nd – 17th April, where fans could shop a full range of tour merchanise for Elton John.
Janine Constantin-Russell, Managing Director of the Entertainment District and Icon Outlet at The O2, commented on the results: "We are thrilled to have experienced yet another standout trading period across Easter half term this year, finishing off a solid Q1 across the destinaion. It really does show that The O2 remains the go-to destination for a broad cross-section of visitors, delivering an unparalleled day-to-night offer, rich in retail, plentiful in leisure and abundant in F&B – not to mention the global superstars we had gracing the stage in the arena. We consistently work hard to grow, evolve and diversify our tenant mix across the full destination, delivering unique experiences which generate positive customer sentiment and successful brand results. We very much look forward to continuing this momentum throughout Q2 and the rest of the year."
Icon Outlet at The O2 dealt direct.
Share this story