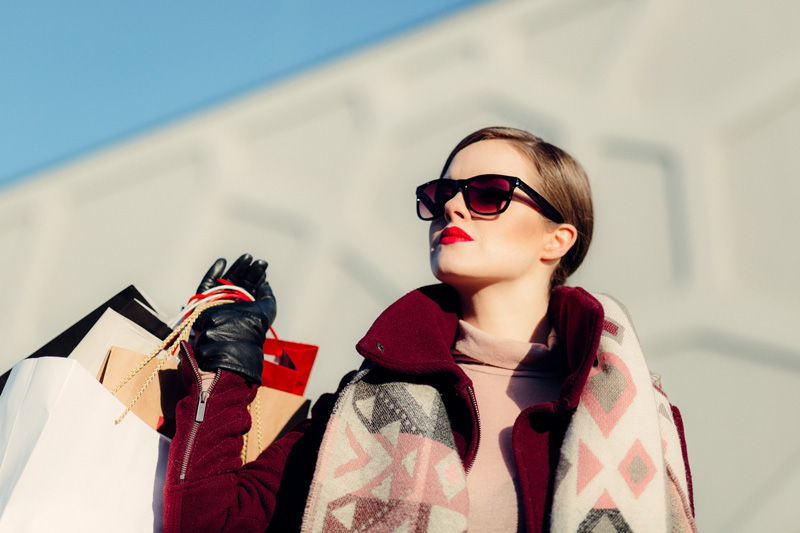 Amid economic uncertainty in the market, consumers' luxury habits appear largely unaffected
89 percent of consumers expect to maintain or increase their online luxury purchases this year
89 percent said that personalised, consistent digital engagement from a new brand is influential in their decision to make a purchase
The outlook for luxury shopping in 2023 is very positive, according to exclusive research of 500 luxury shoppers conducted by Wunderkind, the performance marketing solution that scales one-to-one messages for retailers and brands.
Looking back over the past year, Wunderkind's research found that nearly half (45 percent) of respondents purchased 3-5 luxury goods in 2022; while just under a quarter of respondents (24 percent) purchased 6-10 items, and 11 percent purchased luxury goods more than 11 times in a year.
In good news for the 2023 outlook, the same research reveals that 70 percent of consumers are confident about their personal economic prospects and 89 percent expect to maintain or increase their level of online purchases this year.  However, success for luxury brands will be contingent on delivering consistently personalised digital engagement across multiple channels – as the same proportion of respondents (89 percent) said that, when considering whether to purchase from a new brand, personalisation of messaging and content has a significant influence on their decision-making.
While luxury consumers are often fiercely loyal to their chosen brands, with a tendency toward repeat purchases, Wunderkind's research showed that 45 percent are open to broadening their horizons and trying new brands.  Social media channels were considered the most influential for staying engaged with luxury brands, the favoured option of more than half (53 percent) of respondents, followed by a brand's app (46 percent) and email (45 percent).
Reflecting on their journey to purchase, 50 percent of consumers stated that they research a product 3-5 times before they buy. For millennials in particular, this journey is often fragmented and 'omnichannel' – spanning 3-5 channels or platforms before ultimately closing the purchase.
Cian Agnew, Executive Director of Client Partnerships at Wunderkind, commented: "There are valuable lessons in the research for brand marketers in the face of economic uncertainty.  While 70 percent of luxury consumers are confident about their personal economic outlook for 2023 – indicating a broadly undiminished appetite for shopping – the consideration phase is still relatively elongated, with consumers researching products across multiple brand channels, and in multiple sessions, before ultimately adding to basket."
"These findings support the need for brands to have strategies in place to effectively capture visitors via their owned channels – and to then re-engage and bring them back on-site if they don't convert on their first visit.  Communicating in a way that's highly relevant, personal and tailored to the individual is key bringing consumers back – and turning casual browsers into loyal, repeat purchasers," he concluded.
Image courtesy of Unsplash. Photo credit: freestocks.
Share this story