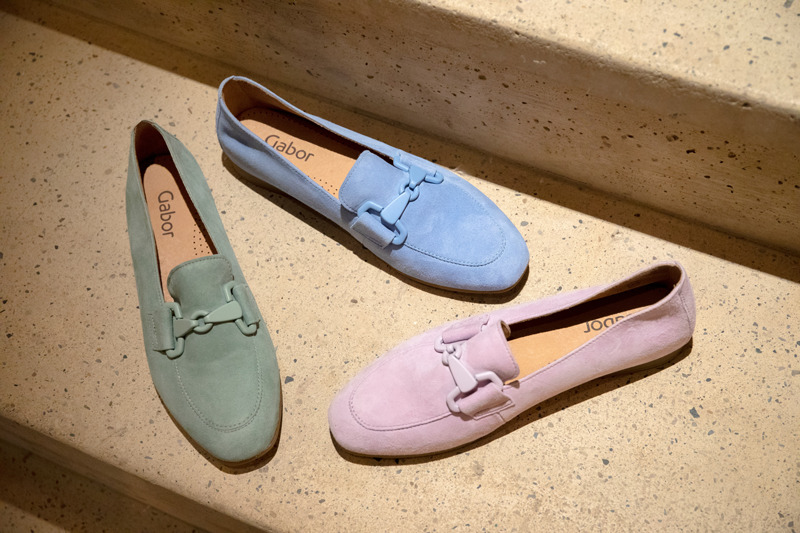 Independent footwear retailer, Charles Clinkard, has announced it has seen an 8 percent increase in in-store sales since April 2022, as confidence in the British high street returns.
The retailer, which has been a family business since 1924 and has 44 stores nationwide, has also seen customer footfall grow by 15 percent over the past year as shopping habits return to 'normal' post-pandemic, indicating that there has been a clear shift in the mix of retail sales from online to in-store and that consumers are opting for the face-to-face customer service experience that only brick-and-mortar can offer.
While in-store sales and footfall have seen the biggest spike, online performance has remained steady, with Charles Clinkard seeing an increase of 3 percent in e-commerce sales during this period, placing the retailer in a strong position for the year.
It's not only sales trends that Charles Clinkard is seeing but also a continued shift in footwear trends. The casual trainer which grew in popularity during lockdown continues to be a driving trend for the business, with Charles Clinkard seeing a 21 percent increase in trainer sales over the past 12 months. However, as consumers continue to get back to normal, dress and court shoes are also now seeing a steady resurgence as customers return to the office and attend events such as parties or weddings.
Tim Payne, Managing Director of Retail at Charles Clinkard, commented: "It's really promising to see the resurgence of the high street over the past year as this is such an important part of our business model and is completely woven into our DNA. Over the past 99 years, we have been at the heart of the high street and understand that our customers value the personalised shopping experience that our knowledgeable staff are able to offer, so it's great to see this return post-pandemic.
"All evidence was pointing to 2023 being a very tough year for the retail sector, with inflationary pressures leading to a reduction in household disposable income and resulting in a decrease in consumer spending. However, the year seems to have started reasonably well, and consumer confidence has been higher than expected which is great news for retail businesses.
"With a strong trading period for both in-store and e-commerce under our belt, we see this being another successful year for Charles Clinkard and we've budgeted sensibly to try and balance rising costs in key areas such as staffing and haven't put too much pressure on achieving significant sales growth against the backdrop of the current economic climate. Fortunately, this should still leave us in a profitable position in a year's time and with plenty of headroom on the balance sheet going into 2024. The main strategic objective is to work through the challenges of this year and to start 2024 all set up for growth if economic conditions are more favourable.
"It will be interesting to see in which direction the sector goes, for example, discounting is likely to still be prevalent due to many retailers being heavily stocked due to overordering when there was uncertainty over supply chain resilience post-pandemic. It will also be interesting to see how footwear trends shift throughout the year as our customers celebrate important milestones with family and friends."
Share this story