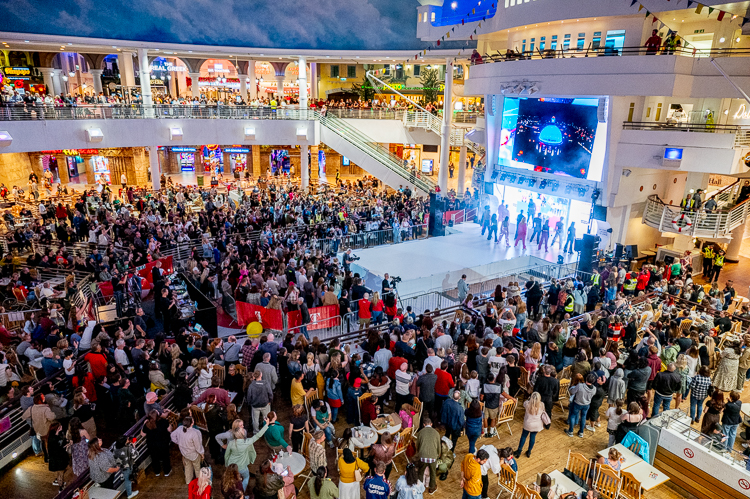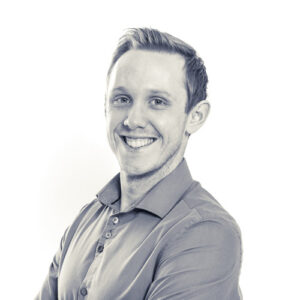 By Joe Gilliver, Founder of Chameleon Agency
How can events keep shopping in fashion this Christmas? 
As internet Christmas shopping becomes increasingly more popular,  how can shopping destinations make it worth the trip to crowded shops in bad weather? By adding entertainment and immersive experiences shopping becomes a day out on par with a festive treat. Here we look at how and why shopping centres should schedule a diary of fun Christmas events.
How can retailers and shopping mall owners attract footfall?
Retail destinations can drive footfall up by offering a fun day out as well as the opportunity to Christmas shop, keeping the whole family happy. Alongside the usual big high street brands, shopping centres include attractions such as aquariums, bowling alleys, cinemas and seasonal ice skating rinks plus a Father Christmas grotto. Ensure there are plenty of food and drink options to keep energy levels up!
What can immersive events do for customer experience?
An immersive brand experience builds a personal relationship with customers. In the run-up to Christmas, a brand could create a pop-up shop to travel across the UK and appear in shopping centres. By offering customers the chance to try out and purchase limited edition products or new seasonal ranges a brand can boost their awareness and create a bond with both new and existing customers. By offering a cool hangout space and a personalisation service for gifts, customers will be queuing around the block. Marketing managers can maximise this brand experience by commissioning an animation to support the pop-up, this can be shared online and via social media. In-person tours allow brands to connect with their loyal customers but also educate them and new customers about the brand, its values and their exclusive products. Brands who do this build long-term loyalty.
How can events help brand identity? 
When done right, events show that a brand cares about its customer's needs while revealing core brand values. By putting people on the ground, and engaging in a purposeful way, events make the brand memorable and reinforce loyalty. Brands are increasingly ditching their annual expensive Christmas TV commercial in favour of supporting communities by partnering with local charities. Brands are doing a variety of work within the community to help struggling families, the elderly and local hospitals to ensure their advertising spend is being used for good. This corporate responsibility creates a good relationship between a brand and its audiences while being genuinely beneficial to everyone.
What other events can attract footfall? 
As technology continues to accelerate to make online shopping easier, retail destinations should be holding events as often as they can to ensure their customers keep coming back. Shopping centre Marketing Managers should create an annual calendar of events as a vehicle to engage with their customers. Events can include birthday celebrations that reflect the year the venue was established, such as music acts from that year plus fashion shows to make customers feel nostalgic and connected to the shopping destination. Annual fireworks displays, Christmas Light Switch on, Santa's Grotto and spring fashion shows will keep the crowds flocking in and ultimately spending money.
Events bring the showbiz into the shopping, they are a chance for brands to connect with their customers and attract new ones. Brands can reveal their personality and create a long-term relationship with customers, while having a good time.
Share this story