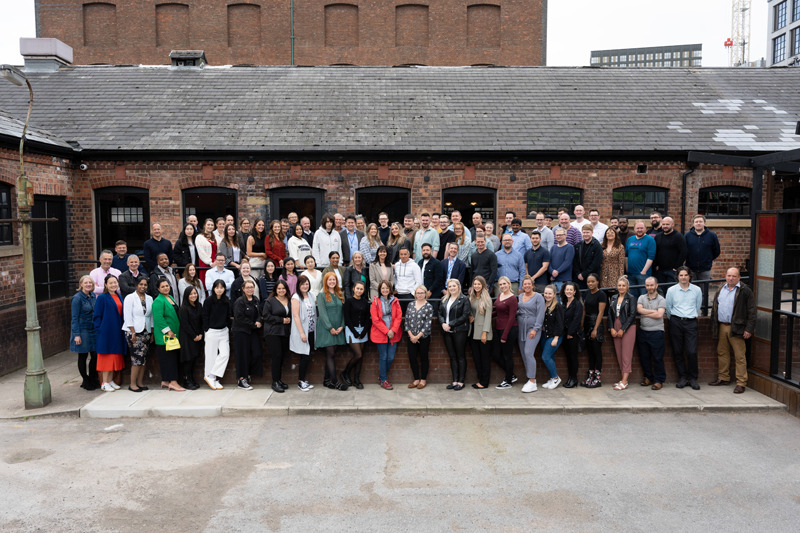 UK online marketplace, Fruugo, has been granted the country's most prestigious business award
Fruugo, a UK global online marketplace platform, has been honoured with the first ever King's Award for Enterprise for International Trade.
Fruugo is among 148 organisations nationally to be recognised with a King's Award for Enterprise, of which 78 have been awarded in the International Trade category.
Previously known as The Queen's Awards for Enterprise, The King's Awards for Enterprise celebrate the success of outstanding UK businesses. The Award programme, now in its 57th year, is the most prestigious business award in the country, with successful businesses able to use the esteemed King's Awards Emblem for the next five years.
Employing 170 people, Fruugo is a highly diversified e-commerce marketplace which was founded in 2006 and currently operates in 42 countries. Based in Ulverston in Cumbria, Fruugo's main mission is helping retailers expand their business, both locally and on an international scale. By joining Fruugo, retailers can market their products to a global audience that is continuously growing, with its platform seeing 460 million visits in 2022.
"We are extremely proud to be presented with The King's Award for Enterprise for International Trade," said Dominic Allonby, Executive Chairman of Fruugo. "Fruugo has gone from strength to strength over the last few years and to see our achievements recognised with such a prestigious award is a real honour. I would like to thank all of my colleagues for their commitment to the company and to our vision; this achievement is a credit to the team's hard work and determination."
Driven by the accelerating global customer shift towards online shopping, Fruugo has maintained a strong track record of sustained and exceptional growth, tripling in size between 2019 and 2021 and increasing its revenue tenfold between 2018 and 2022.
Since Brexit, many companies have faced challenges with selling overseas. Fruugo provides solutions by making direct-to-consumer export sales simple. By selling on Fruugo, retailers generate incremental sales by placing their products in new markets where they would never have been able to access previously. In 2022, 96 percent of orders were from shoppers in a different country from the retailer, which demonstrates how Fruugo supports retailers' international trade strategies.
The company's feat of being both fast-growing and profitable is remarkable. The prestigious King's Award for Enterprise recognises Fruugo's sustained success when it comes to cross-border trade despite unprecedented challenges for businesses in recent years.
His Majesty The King's local representative, the Lord-Lieutenant will present the award to Fruugo at a ceremony later this year. The trophy will be handmade by Cumbria Crystal, a fellow Ulverston-based company located less than a mile from Fruugo's head office. The company designs the trophy in a crackle effect meaning that no two trophies are the same, symbolising the variety and individualism of the organisations that win this award.
In addition to the award from His Majesty, the company's growth has seen Fruugo win many major awards, including on 20th April when it won Fastest Growing Large Company of the year at GP Bullhound's annual Northern Tech Awards. The award is presented to the company generating revenues above £10 million in 2020 which has then gone on to demonstrate the highest growth rate across the three following years between 2020 and 2022. Earlier this year, Fruugo was included in the latest FT/Statista ranking of Europe's fastest-growing companies (FT1000) for the third consecutive year.
Share this story