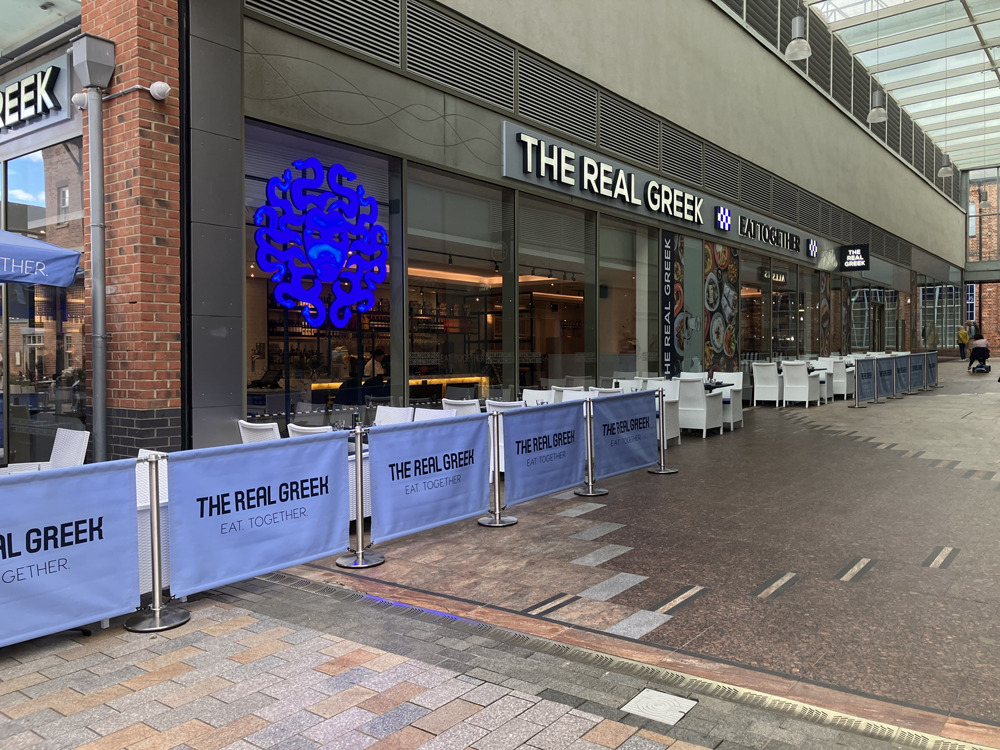 Peel L&P has announced the opening of authentic Greek restaurant, The Real Greek, at Gloucester Quays, the premier South West designer outlet and food destination. The new location, owned by restaurant group Fulham Shore, has launched in the destination's dining hub on Merchants Road, in a 4,035 sq ft space.
Located close to the city centre within Gloucester Quays' historic dockside setting, The Real Greek's new restaurant is the third opening for the brand in 2022, and only the second in the South West. With capacity for 170 diners both indoors and out, the interior is designed with light blue and white accents, and features art and photography inspired by Greece, as well as nods to its setting in the historic Gloucester Quays.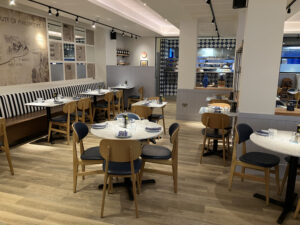 Paul Carter, Asset Director at Peel L&P, commented: "We're delighted to welcome The Real Greek to our already diverse line-up of F&B operators at Gloucester Quays. They bring a vibrant and incredibly popular cuisine to our unique setting, and add to the all-day offer here. Gloucester Quays is a destination that delivers value, choice, and experience, all qualities matched by The Real Greek."
The menu is modelled on Eastern Mediterranean culinary heritage, and sources ingredients directly from Greece to provide an authentic dining experience.  The restaurant serves contemporary Aegean dishes such as Souvlaki, homemade tzatziki and three different types of meze. The creative direction for The Real Greek Gloucester Quays is led by Nikos Karathanos, the youngest Greek chef to ever be awarded a Michelin star.
Nabil Mankarious, Managing Director at The Real Greek, added, "The Real Greek Gloucester is an exciting new opening for our restaurant group.  Gloucester Quays is a really exciting and popular urban development that makes the perfect day out for locals or visitors to the area. As the third location to open this year, it's also exciting to anticipate the next step in the upward growth trajectory of The Real Greek's portfolio of restaurants."
The Real Greek joins Gloucester Quays' extensive selection of F&B brands, including Wagamama, Côte Brasserie and Five Guys.  The new restaurant opens within the destination's culinary hotspot, Merchants Road, Zizzi and Friday's. The opening follows recent retail activity at Gloucester Quays, including the upsize of internationally renowned brand, Levi's, which relocated within the centre alongside other prominent retailers, Joules, All Saints, and Ted Baker.
Share this story