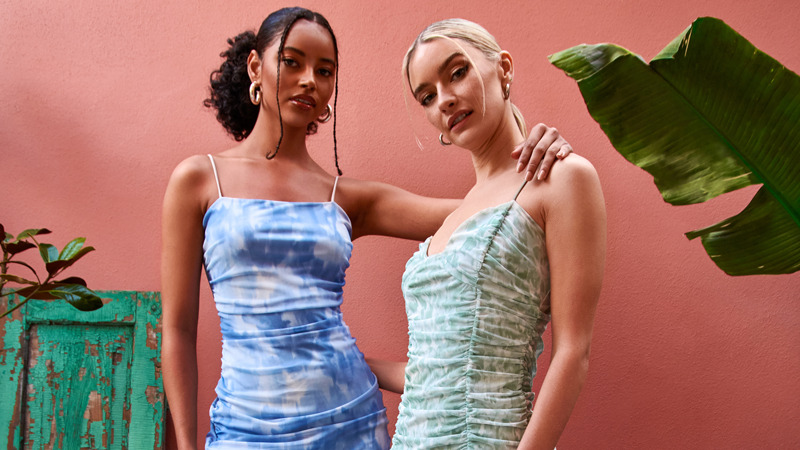 Sovereign Centros has announced that trend-led womenswear brand, Vanilla, is set to take a 4,500 sq ft space at Merry Hill, one of the UK's top 10 retail and leisure destinations. The fashion-forward retailer champions affordable, high-quality clothing, and the Merry Hill store will be home to both of the brand's labels, Blue Vanilla and Pink Vanilla.
An extensive selection of the brand's womenswear will be on offer, including basics, statement pieces, and a variety of footwear and accessories. Vanilla Merry Hill combines Blue Vanilla with Pink Vanilla, the former focusing on designs that suit all occasions from casual to evening wear, and the latter targeting a younger demographic ranging from the ages of 14-24. Pink Vanilla promises a 'fun fashion fix', with ranges taking inspiration from street style, social media, and pop culture.
Alistair Winning, Asset Manager at Sovereign Centros, commented: "The commitment of another well-established high street retailer at Merry Hill is testament to the destination's appeal and fashion success. We are continuing to introduce brands that deliver breadth of choice and enhance the experience for our visitors; Vanilla aligns with this continued drive, and we look forward to seeing our customers enjoy their on-trend collections."
Michelle Burns, Head of Retail Stores at Vanilla, added: "Vanilla continues to go from strength to strength as a brand, and we are so excited to soon be opening in Merry Hill, one of the UK's leading retail and leisure destinations. This is the perfect home for our new store; Merry Hill's visitors will love our forward-thinking approach to fashion, with our unique, trend-led collections of womenswear, from both Blue Vanilla and Pink Vanilla."
JLL and Time Retail Partners represent Merry Hill.
Share this story