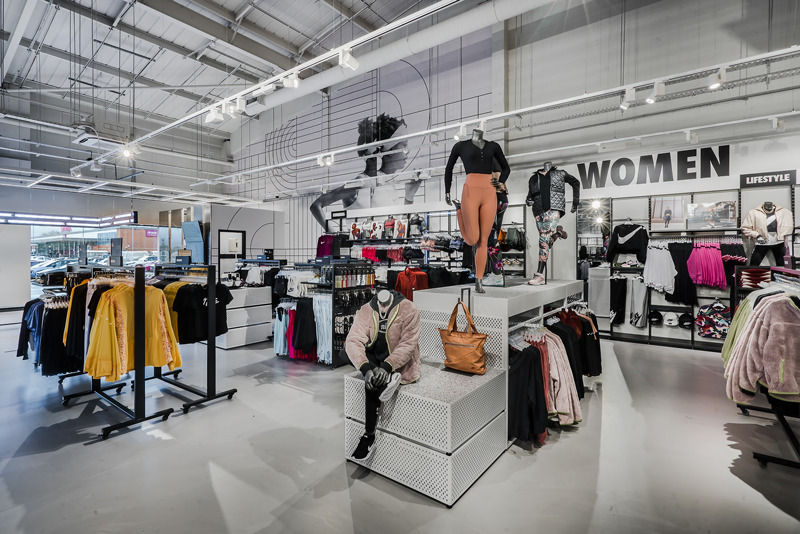 Sovereign Centros has announced the signing of community-focused concept, Nike Unite, at Merry Hill, one of the top UK retail and leisure destinations. Taking a 10,165 sq ft space on the lower level, the store is designed to be a local home for members and the most valuable destination for sport.
The Merry Hill unit will represent a regional debut for the Nike concept, and the first within a shopping centre environment. Nike Unite stores serve and celebrate the people in each local community, and each store is designed to reflect their heart and spirit.
The products in each Nike Unite are also reflective of what the community is interested in; locally curated, every-day essentials at the best price, matched with the newness of select seasonal offerings for men, women, and kids.
Alistair Winning, Asset Manager at Sovereign Centros, commented: "As one of the top 10 UK retail and leisure destinations in the UK, Merry Hill requires a tenant mix that delivers a variety of best-in-class brands, while reflecting its position within the West Midlands. We are so excited to welcome Nike Unite, for what will be their first-ever store in this type of destination. The brand and concept align perfectly with our community ethos, elevating the Merry Hill experience and adding to the growing collection of aspirational brands here."
JLL and Time Retail Partners represent Merry Hill.
Share this story