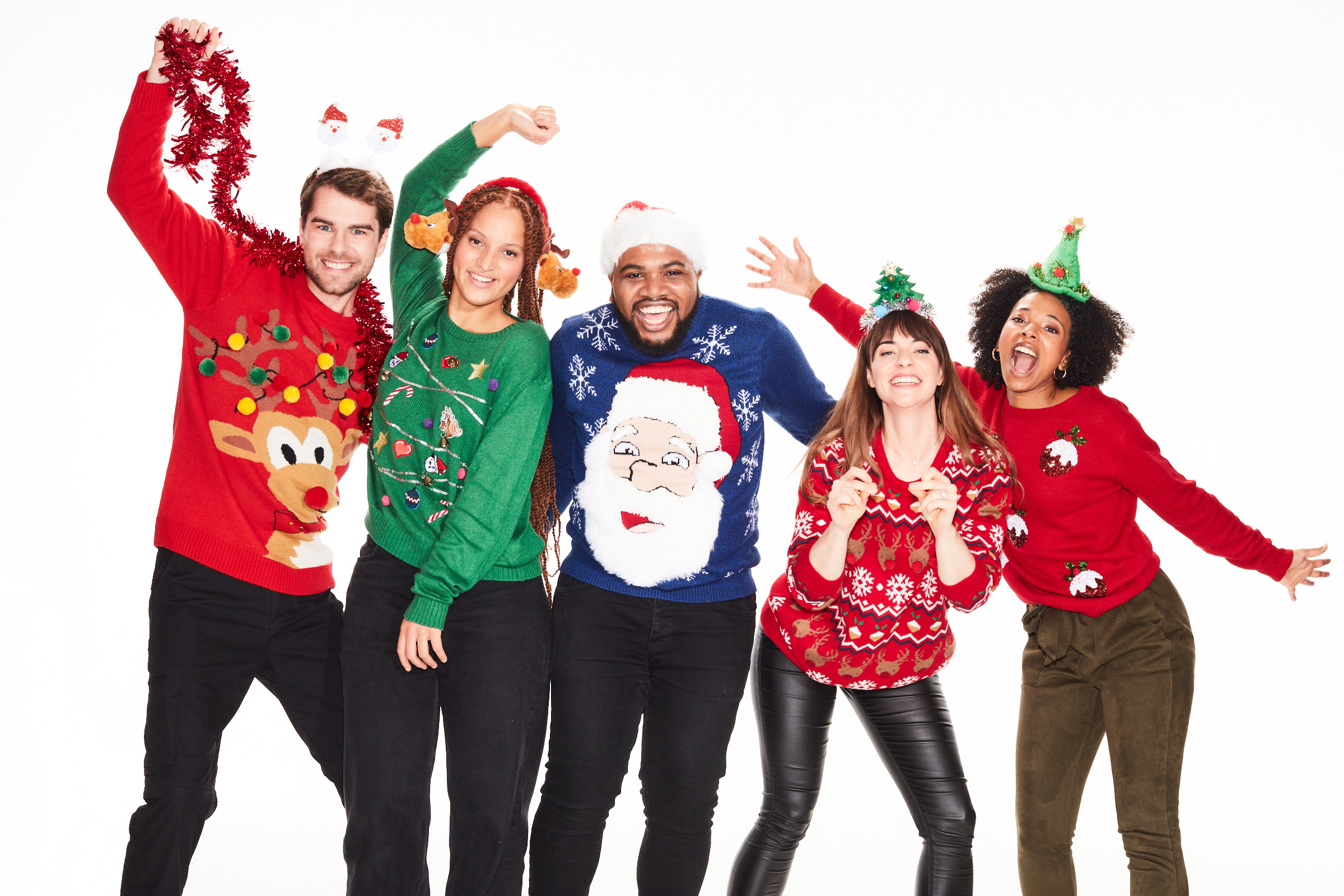 A new pop-up store powered by Save the Children and Thrift+ will give the capital's old knits a festive facelift from 6th December
Save the Children's annual Christmas Jumper Day campaign is back on Thursday 8thDecember.
With Brits becoming increasingly conscious of their fashion footprint and the cost-of-living crisis continuing to bite, the charity is urging the nation to upcycle pre-loved woollies and create their own DIY festive jumper this year.
To help with the effort, Save the Children has teamed up with partners Thrift+ and Westfield London, to launch a new pop-up store where Londoners can jazz up their jumpers ahead of the big day.
The 'Jazz Your Jumper' store will run from the 6th to 8th December in Westfield London. Professional upcyclers will be on hand to adorn visitors' threads with a wide variety of bespoke Christmas decorations using the latest heat transfer technology.
Lettering in festive fonts will also be available to add that all important personal touch with a name, favourite Christmas pun or slogan.
Anyone without a jumper of their own to hand will be able choose one from hundreds of designer options available in the store, generously donated by second-hand fashion retailer Thrift+.
What's more, children who bring a school jumper to the pop-up will be able to get creative and jazz up their sweater for free.
For adults, both the jumpers on sale and upcycling will carry a small minimum donation to Save the Children, with all proceeds from the store going towards keeping children in UK, and around the world, safe, healthy, and learning.
Jazz Your Jumper, powered by Save the Children and Thrift+, can be found on the ground floor of Westfield London in Shepherd's Bush between Superdry and Footlocker. Opening hours are from 10am to 9pm.
Share this story