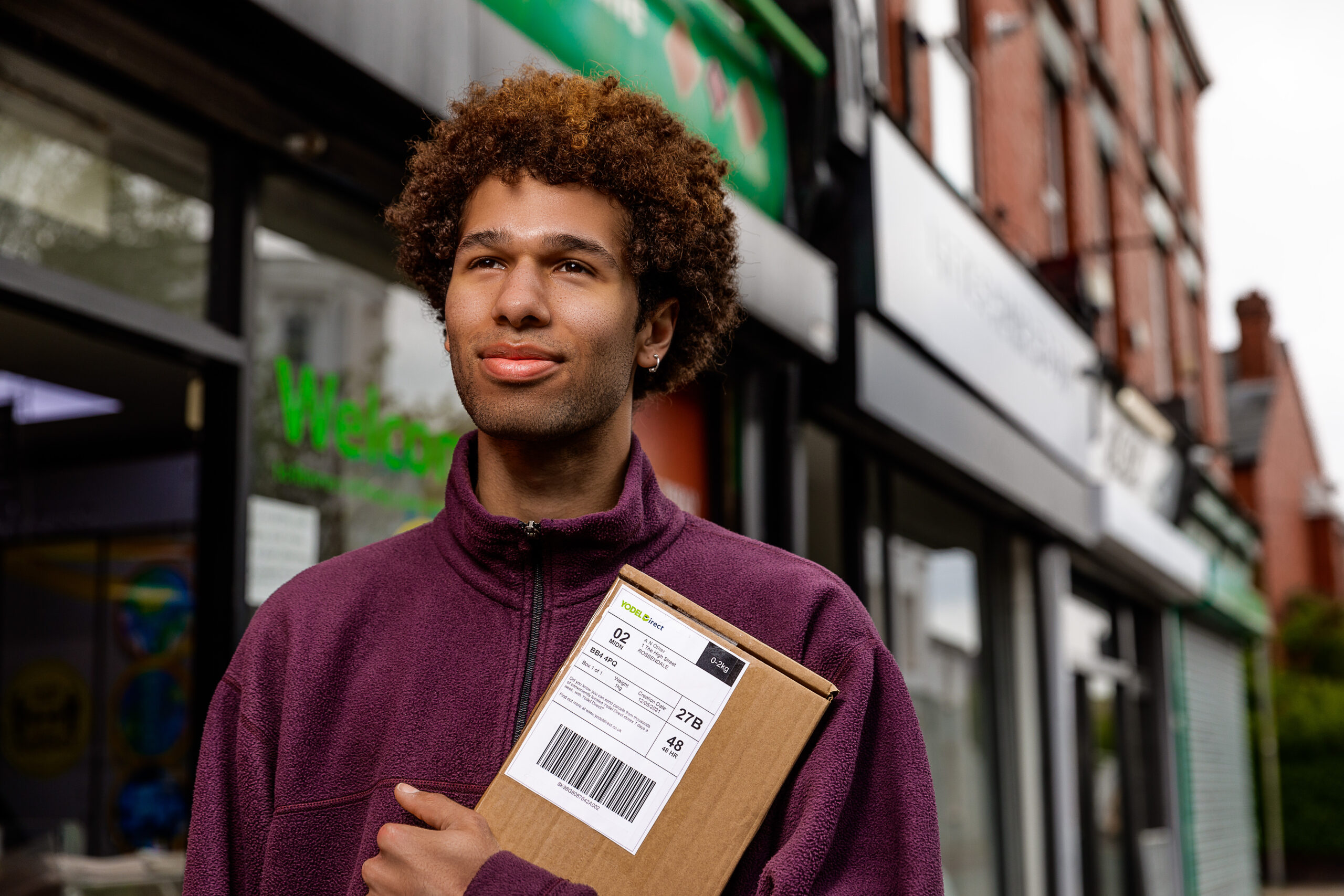 UK independent parcel carrier Yodel has launched a new consumer-to-consumer service, via Yodel Direct, following a record year of growth for online retail.
Customers will be able to ship parcels up to 60x50x50cm and weighing up to 10kg. Once a customer has booked a delivery online at www.yodeldirect.co.uk, they will be presented with a label to print from the comfort of their own home or a QR code which will allow them to print a label in store.
Yodel Direct customers will benefit from two services initially; the Store to Store service, meaning they can drop off their parcel at their nearest Yodel Direct store for their recipient to collect at theirs. Consumers will also be able to use the Store to Door service which will allow them to drop off their package at their nearest Yodel Direct store and will be directly delivered to their recipient's address. As soon as their package has been picked up, customers can live-track their orders via Yodel Direct's website and receive up-to-date notifications on their parcel's journey.
Yodel is continuing to see unprecedented numbers of parcels passing through its system as more new consumers are introduced to the benefits of doorstep delivery. Having proven the flexibility of its network with the vast range of shapes and sizes of parcels that it delivers, Yodel handled 190m parcels last year, a 30% increase in volume in 2020 compared to 2019.
Yodel's knowledge of consumer deliveries has been developed through its trusted relationships with premier UK retailers such as Missguided, Tails.com, and Laithwaites Wine. In addition, Yodel's own customer feedback system, Have Your Say, receives approximately 80,000 responses every week, which the company takes on board in order to continuously improve its delivery experience.
Mike Hancox, CEO at Yodel said: "We are thrilled to be able to open our services up to consumers through Yodel Direct, which will offer an easy and efficient way to ship and deliver parcels in a few simple steps. We're industry leaders in the parcel market and identified an opportunity to expand our offering and extend our trusted services to a new audience. With our home delivery expertise, extensive network of couriers and skills in handling specialist parcels, customers are safe in the knowledge that their parcels are in good hands. We will continue delivering a high-quality experience to our customers across the country."
As the business continues to grow, and in order to cope with the increased ecommerce demand, Yodel is also looking to expand its workforce by creating almost 300 new positions in its sort centres across the country.
To find out more about Yodel Direct visit www.yodeldirect.co.uk.