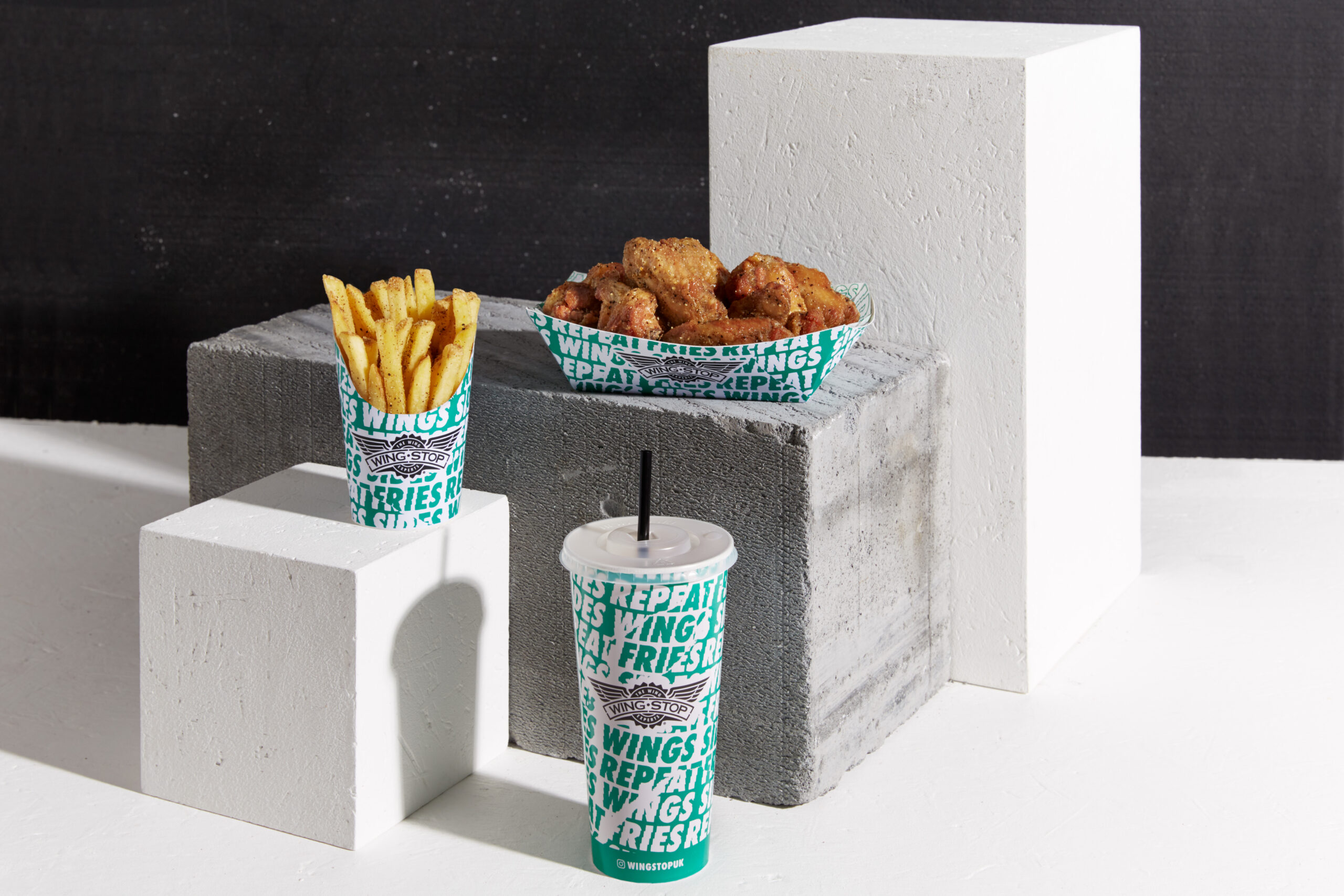 Lemon Pepper Holdings, a master franchisee and brand partner of Wingstop (NASDAQ: WING), the award-winning concept with more than 1,500 locations worldwide, today announced that it has agreed a 'trilogy' deal with Hammerson to open three new regional locations at its flagship destinations Bullring (Birmingham), the Oracle (Reading), and Cabot Circus (Bristol).
Following the successful opening of their 10th UK location in Gloucester Road, South Kensington late last year, Wingstop UK are now set to open sites in the former EAT at Bullring, the former Chik-Fil-A at the Oracle, and the former Dorothy Perkins in Bristol's Cabot Circus. Opening dates are expected to be announced shortly.
"We are delighted to have agreed this significant three site deal with an institutional partner such as Hammerson, this trilogy provides us with accelerated regional presence in high profile locations over the next two quarters" said Tom Grogan, Director of Lemon Pepper Holdings. "Since COVID-19 hit early last year our business has evidently faced challenges, yet our team and model has been able to quickly adapt for accelerated growth in off premise transactions. We are now well capitalised to take advantage of an adjusted real estate market and we are on track to open 10 locations this year"
Iain Mitchell, UK Commercial Director at Hammerson, said: "We know that for our customers, grabbing a bite to eat is a really important part of a trip to one of our destinations, so we're constantly on the look-out for brands that can deliver something special. Wingstop has already built up a strong fan base in just a few years, so I'm certain these new sites will go down well with our customers, and complement the broader offer at these destinations. It's been a tough twelve months for everyone, but announcements like this demonstrate that there's a light at the end of the tunnel. We can't wait to safely welcome customers back to our destinations."
With plans to reach 20 locations in the UK by the end of 2021, Wingstop can also confirm that new locations are set to open this year in Canary Wharf and Kingston-Upon-Thames, where the brand will be occupying the former pizza chain  restaurant located in Kingston Town Centre. This marks the continuation of a rapid expansion plan for Wingstop in the UK since launching their first restaurant in 2018. Further regional openings are set to be announced in the coming month.