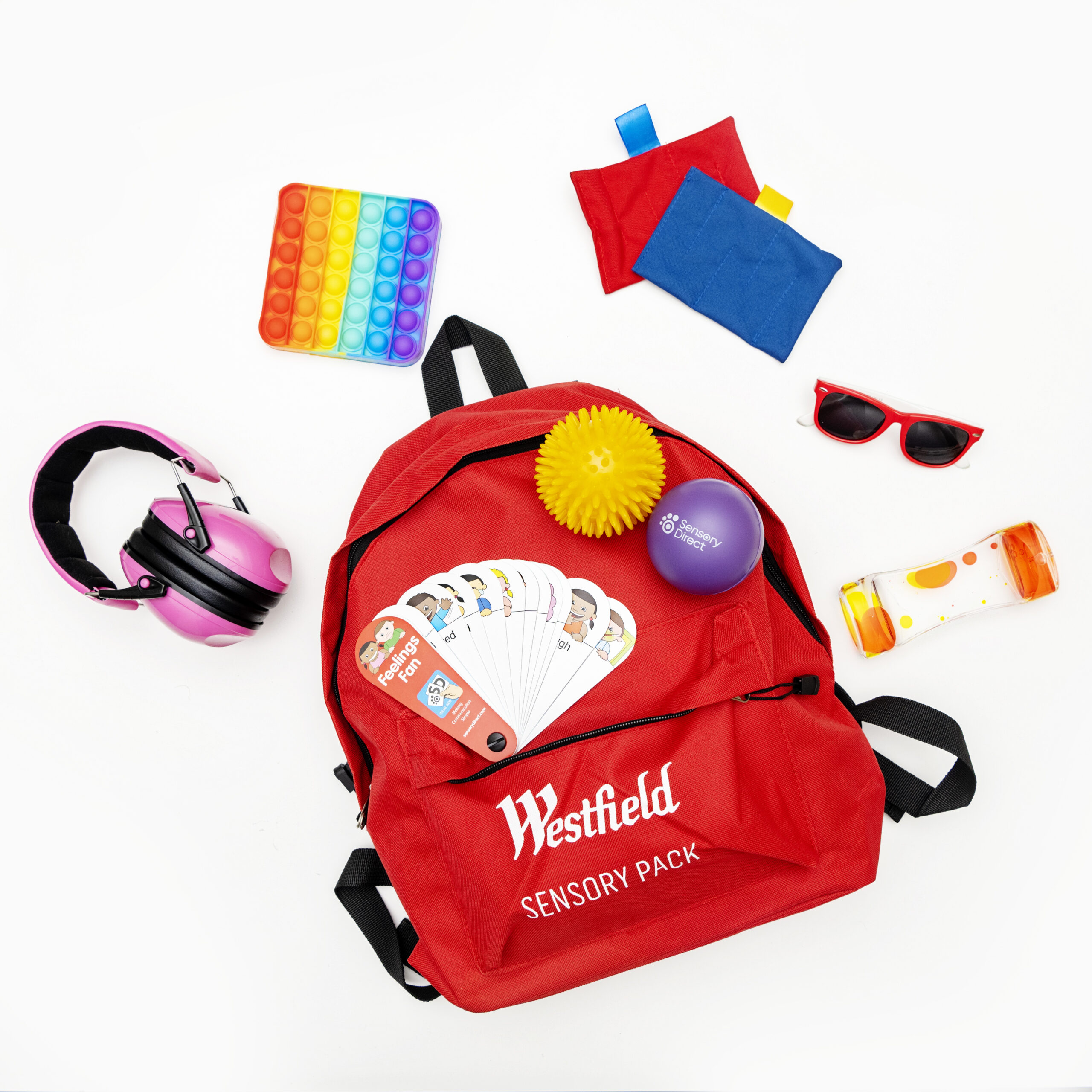 Westfield London and Westfield Stratford City have taken great strides towards becoming recognised as the most accessible shopping destinations in the UK with a comprehensive series of guest service enhancements developed in partnership with Ethos Farm, who manage Westfield London and Stratford City's Guest Services and Car Park Customer Service teams.
To support adults and children with non-visible disabilities, both centres launched Westfield Sensory Packs this month. Available to hire from the Guest Services Desks at each Westfield location, the Sensory Packs have been designed to support people living with a wide range of disabilities with a selection of resources to help make the shopping experience as enjoyable as possible. The sensory packs were designed in collaboration with The Queensmill School and The Jack Tizzard School and contain ear defenders and sunglasses to help with noise and light sensitivity, fiddle toys to keep hands busy and relieve stress and 'feeling fans' to express feelings.
Speaking about the Sensory Packs, General Manager for Westfield Stratford City, Alyson Hodkinson, commented: "Our London centres are incredibly diverse and I'm proud that we have introduced the Westfield Sensory Packs service, which help ensure that our centres continue to be accessible and inclusive to all.The early response from guests hiring the packs has been so positive and we are delighted to be able to have new ways to support those who can find the shopping experience a little overwhelming."
Additionally, Westfield London and Westfield Stratford City have this month also both achieved the People's Parking Accreditation for their commitment to providing car parking to meet all customer needs. The scheme designed by Helen Dolphin MBE, accredits car parks who are setting the standard for supporting guests with accessibility needs and non-visible disabilities as well as families and environmentally-conscious guests who drive electric vehicles.
Commenting on the accreditation, Helen Dolphin MBE, Director of People's Parking said: "It is a pleasure to be working with Westfield and the Ethos Farm team to ensure the car parking experience is exceptional for all guests, whatever their particular needs, and it is impressive how these two UK flagship shopping destinations continue to raise the bar at every customer touchpoint."
On top of these impressive developments, March will also see the launch of the WelcoMe app at both Westfield shopping centres – an 'industry first' in retail in England. The WelcoMe app will be used by the Ethos Farm Guest Experience teams inside the mall and in the car parks to allow guests with accessibility needs and non-visible disabilities to request additional support or simply let the Guest Services teams know they are there. The award-winning application provides peace of mind for guests and delivers an excellent educational function for staff, providing key information to help understand different conditions and how to deliver the optimum service to all guests at all times.
Gavin Neate, Founder of WelcoMe said: "This will be truly game-changing for Westfield's disabled guests who can expect to meet more knowledgeable and disability confident staff."
These three big advances come in the wake of a series of enhancements delivered over the last two years including site-wide Social Inclusion Training that achieved a UK Customer Experience Award 2021 and the introduction of the Companion Cane, developed by visually impaired journalist Amar Latif.