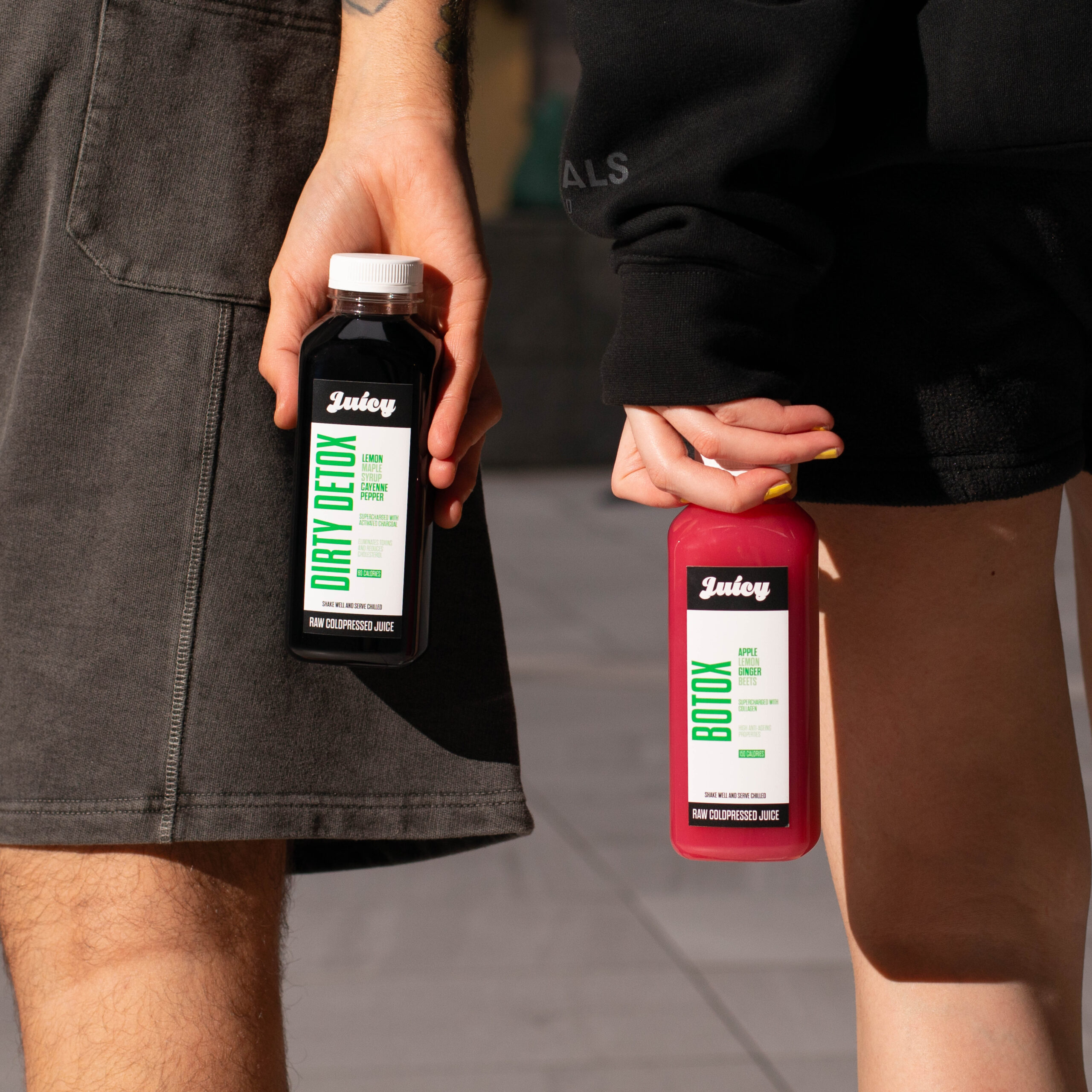 Two independent Scottish brands, Juicy and Kitchen 77, have selected Hammerson's flagship destination, Silverburn, to expand their presence in Glasgow.
Ayrshire-based restaurant group, Kitchen 77, has selected Silverburn to debut its latest concept, stàilinn Scottish Kitchen. Championing locally sourced produce, the eatery will offer the finest home cooked Scottish fayre for all the family from Haggis, Neeps and Tatties, Scottish steaks and game to freshly caught fish and seafood. The restaurant is due to open in Spring 2022.
Superfood café and cold pressed juice bar, Juicy, has capitalised on strong consumer appetite for fresh juice and wellness brands, building a strong following on social media and attracting the attention of local influencers and athletes.
The brand's second outlet in Glasgow, the Silverburn experience will offer customers nutritious bottled juices and an extensive healthy food menu boasting açai bowls, customisable salads, protein-packed toasties, build your own porridge pots and a healthy take on nachos topped with Juicy's signature avocado smash.
Chris Steele, Chef and Founder, stàilinn Scottish Kitchen commented: "At stàilinn Scottish Kitchen, we believe in championing locally sourced, home cooked comfort food and aim to bring Scottish staples to the public. As locals ourselves, we often visit Silverburn as it is a great venue to shop, dine and socialise and we are eager to join the community."
Fallon Carberry, Founder of Juicy, commented: "Since opening our first location, Juicy has fast become thenumber one Glasgow hotspot for people who want to eat well and feel good about their food and drink choices. Silverburn is the perfect choice for our second site and will provide our loyal customers with even more choice and convenience, from a brilliant location that has regular retail-led visitors as well as those who are looking for a day out or a great meal – two groups we believe will really appreciate our offer and get the Juicy brand."
David Pierroti, General Manager, Silverburn added: "Glasgow's restaurant scene has really taken off this year with some exciting new independent and local brands expanding and entering the market. A lot of these brands look to Silverburn as a destination because it offers them a space to create something unique for customers. We're excited to see the new concepts from Juicy and stàilinn Scottish Kitchen when they open."