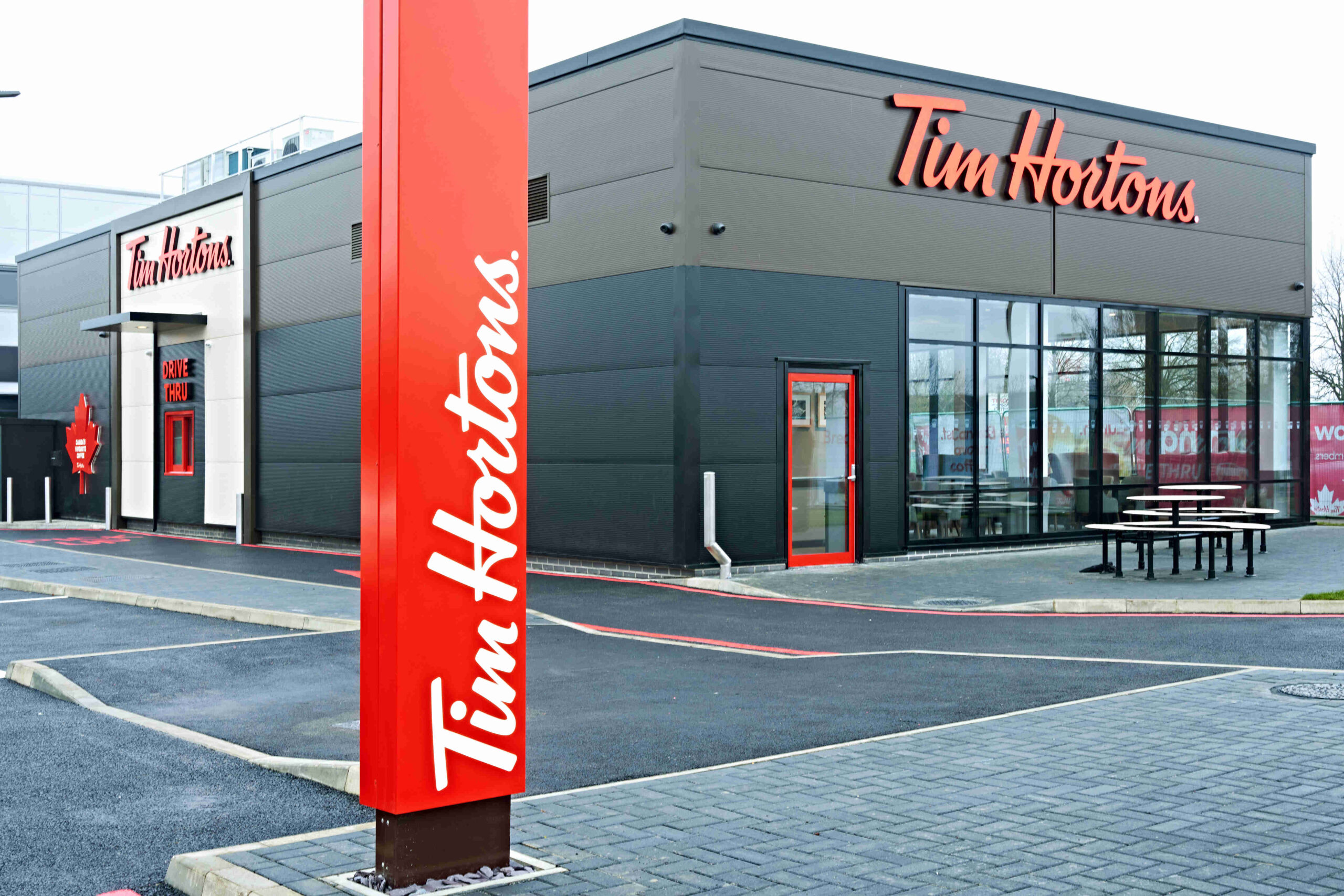 Iconic Canadian restaurant to target capital in next growth phase
Iconic Canadian QSR brand Tim Hortons® has announced it will continue its rapid expansion throughout the UK, with plans to open its first restaurant in the capital and double its estate across the country by the end of 2023.
Having spent the last eighteen months successfully growing its drive-thru portfolio in key towns and cities, it will now open its first London site at Park Royal, later this year. With its ambitious plans to grow the brand across the UK while bringing its Canadian charm to as many guests as possible, its 4209sq. ft. site will offer a dine in and drive-thru service as well as delivery options at the new site.
In its next phase of growth, the brand will continue to best meet the needs of its growing customer base, targeting drive-thru's as well as key high street locations. Its expanded presence in the capital will be a significant part of this plan, with several key locations in the pipeline and a continued focus to seek landlord partners and further sites across the UK & Ireland.
Tim Hortons is famous for its consistent quality and great value products. Having developed its food proposition over the last few years to align with UK consumer needs, the brand will continue to focus on trading across all dayparts, offering guests the opportunity to enjoy high quality coffee, fresh baked goods and made-to-order hot food via dine-in, takeaway, and delivery.
Kevin Hydes, Chief Commercial Officer at Tim Hortons® in the UK commented "Surpassing the 50-location milestone has been a testament to the team and the hard work injected to build sustainable success since inception into the UK in 2017. Despite challenging times for the sector, our model has continued to prove its success and we are confident now is the right time to open in the capital and announce our updated growth strategy."
"Our plan is to continue growing the Tim Hortons® estate, both in London and nationwide, and along with this, we will likely trial new concepts to meet the needs of our ever-growing fanbase. We consider ourselves a real contender within the QSR sector and have ambitions to become the preferred brand of choice, no matter what occasion our guests are seeking to enjoy."
"We have a dedicated acquisition and construction team with us supporting our ambitious growth plan and we will be continuing to actively look for leasehold and freehold opportunities across the UK & Ireland. We are delighted to finally be bringing a restaurant to London, in what will be the first of many, with plenty more exciting openings in the pipeline for 2022 and beyond."