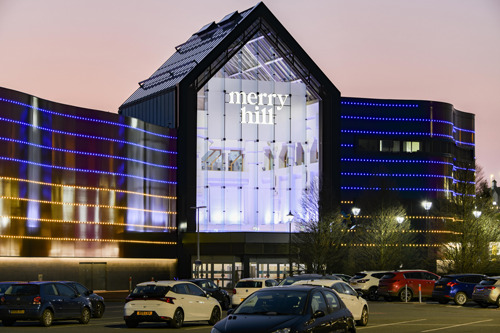 Sovereign Centros has announced the signing of Ted Baker, the global lifestyle brand, at Merry Hill, one of the top 10 retail and leisure destinations in the UK.  Set to open later this year, the signing of Ted Baker takes Merry Hill to almost 140,000 sq ft of new or enhanced space in 2022.  This includes new signings, re-gears, refurbishments, and renewals, showcasing operator confidence in the leading location.
Spanning 2,500 sq ft, Ted Baker Merry Hill will stock the brand's full range of womenswear, menswear, footwear and accessories.  Located on the upper level between luxury jewellers Goldsmiths and Beaverbrooks, the latter having recently committed to a significant upsize at Merry Hill, Ted Baker's new store is only their second full-price store in the region.
Ted Baker Merry Hill will complement a strong line-up of other aspirational brands that have committed to the destination this year.  A premium fashion zone is being established on Merry Hill's upper level, bolstered by the recent openings of a 2,000 sq ft Kurt Geiger and 1,600 sq ft Dune, as well as the renewal of Superdry's 10,000 sq ft store.
Graeme Jones, Director at Sovereign Centros, commented: "The signing of Ted Baker to Merry Hill is a great moment for the destination, and is yet another premium brand to commit.  Positioned alongside the likes of Kurt Geiger, Dune and a soon to be upsized Beaverbrooks, this is another vote of confidence in Merry Hill that reinforces its position as one of the leading destinations in the UK."
Adding further diversity to Merry Hill's offer are Lush and Hotel Chocolat, both of whom have renewed their leases.  Music and entertainment specialists, HMV has also relocated to a 12,200 sq ft space, while Game has also renewed in its 2,300 sq ft store.
JLL and Time Retail Partners represent Merry Hill. McMullen acted for Ted Baker.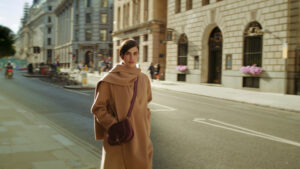 Share this story