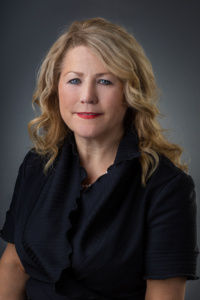 By Beth Tait, Managing Director at Go Inspire
Many consumers changed their shopping habits in 2020, with these changes affecting how and where they shopped, how much they spent and what they spent it on. In the UK, we have seen new customer segments emerge, offering a valuable navigation aid for retailers who understand and engage with them.
The big question for retailers now, of course, is how to follow up on that in 2021. Businesses are understandably cautious about investing in advertising and marketing activities when the outlook remains uncertain. Previous assumptions and models have been furloughed, and possibly laid aside permanently, so what next?
Go Inspire used data and analysis from our wide client base to identify key factors that retail marketers need to consider as they adapt to our fast-changing circumstances.
Footfall
Retailers used to work on the basis that a certain percentage of store visitors would convert to a sale. But those traditional percentages may not apply anymore: 50% lower footfall may not mean 50% lower sales. Those people that do come into the store may be there on a mission rather than browsing.
We advise frequent monitoring and analysis to see how footfall conversion pans out post-pandemic, and whether or not customers revert to previous habits. It may be worthwhile using promotional budgets to encourage mission visits, but you need to understand the new behaviours – and how they apply to your own business – in order to capitalise on them.
Seasonality
Old models were based on sales booms in summer, Christmas and Easter; the new models are still forming. Holidays in the sun may stay on hold for a while depending on travel restrictions; staycations, day trips and home leisure may boom in their place. 'Revenge spending' – where consumers starved of retail opportunities spend extravagantly on luxury and discretionary goods – could surge or be short-lived.
All these factors have potential to disrupt the traditional sales cycles, so agility is key to pick up on emerging opportunities and adapt to changing interests and needs.
Location
In retail, location always matters, and during the pandemic it mattered more than ever. It's generally agreed that retail and leisure facilities close to office concentrations will continue to suffer, but there's less certainty on high streets and retail parks.
Obviously, retailers can't change their location footprint overnight, but they can do rigorous analysis to decide where to place promotional activities and loyalty incentives.
Stock
Supply chain management has been an interesting challenge for retailers, with Brexit and changing consumer demand being factors here as well as COVID-19 shortages.
It's clearly unwise for marketers to promote products they can't supply quickly, so co-ordination between marketing and supply chain management must reach new heights.
Honesty may also be the best policy on stock and 'supply-ability' – consumers are more likely to show forbearance if they get reliable delivery dates from retailers who have built trust.
Find more insights on post-pandemic marketing strategy from Go Inspire here.