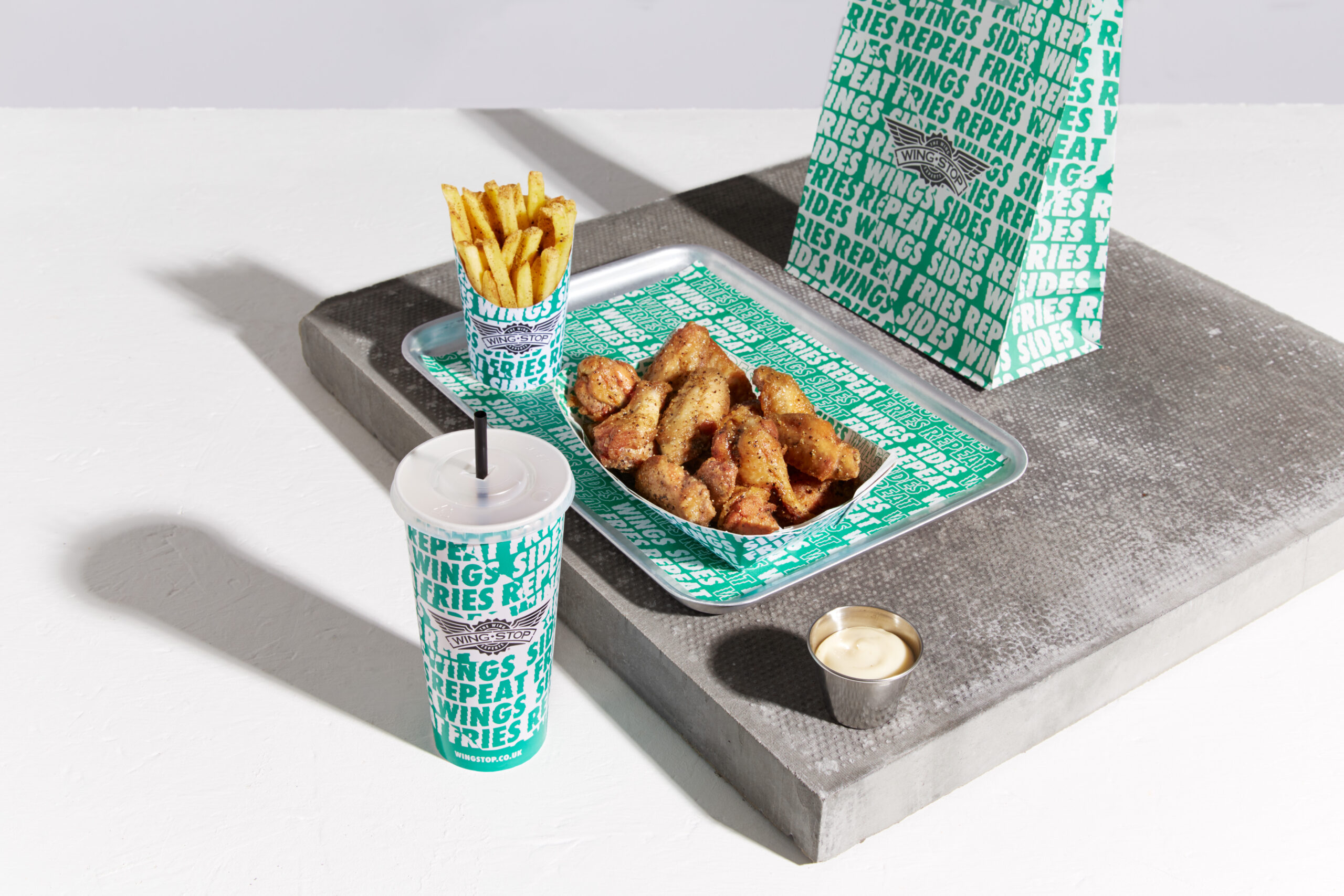 St James Quarter, the £1bn retail-led lifestyle district in Edinburgh has signed two new international restaurants to quick service pitstop dining area, Leith Street Eats. Designed around a crescent 'urban garden' theme with a performance and pop-up area, Leith St Eats offers a hangout spot from lunchtime right though till late evening hosting a compelling line-up of local, national, and international eateries.
Wingstop, the international chicken wing restaurant, is set to occupy a 1,800 sq ft space at Leith St Eats on level one, becoming the restaurants' most recent UK signing, the first in Scotland and adding to its 1,500+ branches worldwide. Partnered with rap artist Rick Ross in the US, the brand has already made its mark on the UK scene, collaborating with the likes of Gymshark, Reprezent Radio and Xbox.
Also bringing a new distinctive offer to St James Quarter is Thai Express, the global leading brand for fast casual Thai dining. Thai Express will be taking 2,600 sq ft located at Leith St Eats and bringing a new format – 'Thai Express Kitchen' to Edinburgh. The new concept is expected to cater to the evening trade and will boast an open kitchen, allowing diners to marvel at flames created by wok chefs and view a dedicated live summer roll/salad station.   Renowned for its signature Pad Thai and trademarked "General Thai", Thai Express has over 350 stores worldwide, however this will be a first for the Thai Express Kitchen format, bringing that "same same but different" feel.
Completing the line-up alongside Five Guys, Tortilla and Edinburgh-based Maki & Ramen within Leith St Eats is gourmet kebab brand GDK. Conceived in Berlin, GDK offers an elevated but authentic kebab experience with lean meats, hand-made breads and signature sauces.
Ed Corrigan at St James Quarter, said: "We have been blown away by the success of our restaurants and food outlets so far at St James Quarter. Proof of this is our continuing to attract sensational new brands of the calibre of Wingstop within just weeks of our launch. We are delighted to land a global first with Thai Express Kitchen, a brand new format which will be perfect for St James Quarter's premium standing and will expand on our all-day and night time offer. The brands we have put together at Leith St Eats are unashamedly bold, consistently high-quality, they know how to embrace technology and connect with their style-conscious customers."
Tom Grogan, Director, Lemon Pepper Holdings, added: "We have taken our time to look for the perfect location for our first Wingstop location in Scotland and we are delighted with the site we have chosen in Edinburgh at St James Quarter. We look forward to introducing our Flavours and Wings to the guests of this iconic development."
 Sachin Pattani, Managing Director, Thai Express, added: "We are eager to open our doors to the public. We have really pushed the boat on the design by introducing one of a kind double decker seating, a hanging garden, and an impressive 12 meter mural. As well as extending our food and drink offering with exciting twists on your traditional Thai classics. St. James is the perfect setting to unveil our new concept."