Small businesses are more reliant on broadband as they lead the nation's economic recovery from the COVID pandemic 
Sky believes British small businesses in the retail sector deserve better: better products and technology; clearer contracts and exceptional customer service
Purpose built features: "Connection Pro" provides automatic 4G backup and "VoiceEdge" delivers 24 call management features
Over 1000 new jobs across the UK to be created, including 750 B2B specialist roles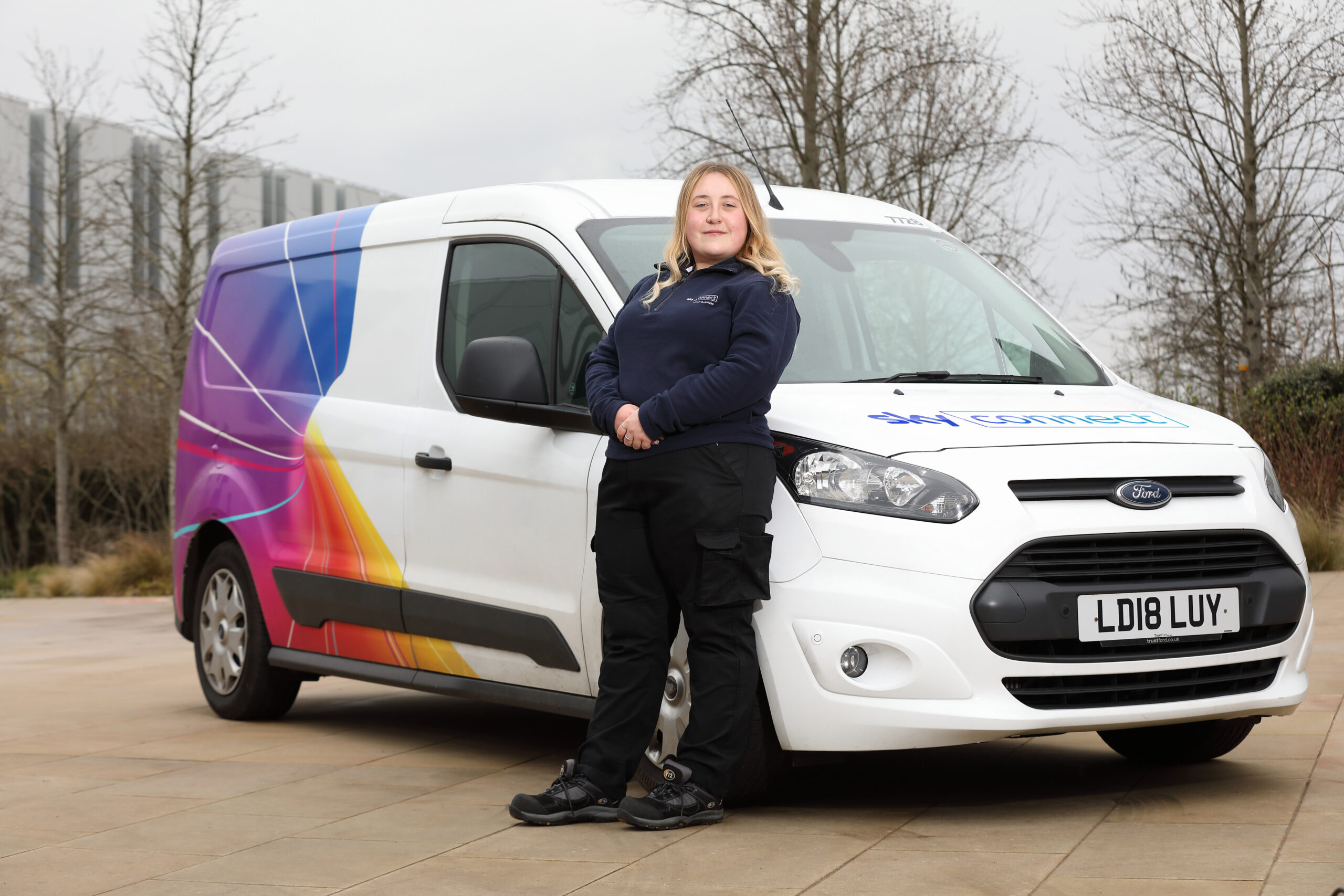 Sky today announced the launch of 'Sky Connect', a new entrant in the UK B2B telecoms market focused on partnering with small businesses in the retail sector to provide them with a better broadband experience: purpose-built business products, exceptional service, and simple pricing and packaging, with no hidden fees.
With over 500,000 small businesses in the retail sector, they are the growth engine of the economy, and Sky Connect has been developed to be a partner and help them succeed. Sky Connect's products and services are built on feedback from hundreds of small businesses across the UK and aimed to address concerns with existing providers. Sky Connect will provide superfast broadband with built-in malware & phishing protection; "VoiceEdge", a modern digital voice service with 24 call management features, and "Connection Pro", which provides business-grade 4G back-up, and much more.
Sky Connect plans to bring its best-in-class service to small businesses, including professional installation, backed by a customer charter featuring a 30-day money back guarantee, simplified billing, no in-contract price rises, and no hassle cancellation fees.
One small business already benefiting from Sky Connect is the Cheshire Wine and Cheese Co, a new independent wine and cheese shop in which opened in Tarporley last December. The upcoming business specialises in small yield wines to suit a range of budgets, as well as a large selection of cheeses and charcuterie. Mark, who founded the Cheshire Wine and Cheese co with his wife, explains why faster and more reliable broadband has been so important to their business:
"Our till and card payment machine are connected to our broadband, so we definitely need a fast and reliable broadband provider. Not only that, but Sky Connect's customer service has been brilliant and the fact that it was professionally installed gave my wife and I peace of mind. There is a lot to think about when you run a small business in a pandemic, so not having to worry about our broadband is so helpful. We also have lots of future plans for our wine and cheese shop and are currently building our new website – so Sky Connect will be hugely helpful when we're keeping check of orders and accessing sales data." 
The launch of Sky Connect has already led to the creation of 200 new jobs, including over 100 in its Leeds contact & operations centre, and will lead to the creation of up to 1000 more across the UK in sales, service and in head-office over the next few years.
Kevin O'Toole, Managing Director at Sky, said: "Small businesses have faced unprecedented challenges over the last year, having to quickly move online to survive. They will play a huge part in kick-starting the nation's recovery when we emerge out of lockdown, and ultimately, they deserve better – better products, better customer service, and better technology. Sky Connect has been designed to offer the capabilities and services that small businesses really need as they recover from the pandemic. We want to ensure they return stronger than ever." 
Small Business Minister Paul Scully said: "The pandemic has been a huge challenge for small businesses but it has also shown the entrepreneurial spirit which Britain is renowned for, with firms adapting and shifting their operations online to access new markets and fresh opportunities. 
"This commitment from Sky to create a simpler, better broadband experience for small businesses will make a real difference to many, and it is great that more than 1,000 jobs will be created as a result too."