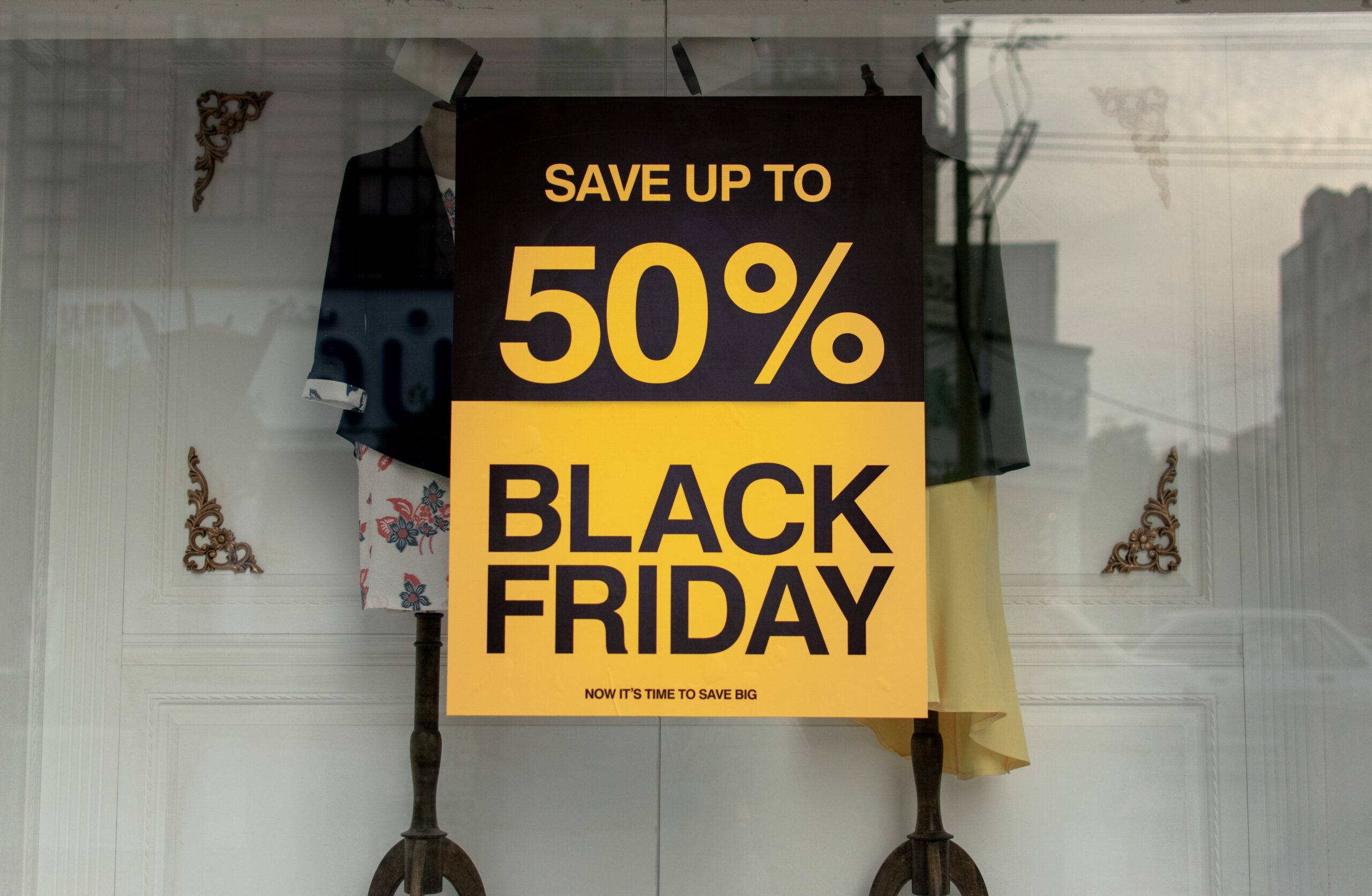 Three-quarters of consumers are set to buy more of their holiday gifts during the Black Friday sales as people look to be more careful with their cash amid the cost-of-living crisis 
Two-thirds of people have budgeted for Christmas spending and more than half (52%) will only buy what they can afford in the upcoming sales
Klarna encourages shoppers to be vigilant in the Black Friday sales as the number of fake deals rises over the last year
Most consumers are planning to take advantage of Black Friday and Cyber Monday sales this year in an effort to save on their spending for the Christmas period as the cost-of-living continues to soar, new data from Klarna reveals.
Almost three-quarters (73%) of consumers said they will try to make a larger share of holiday gift purchases during the Black Friday and Cyber Monday sales periods this year.
Most consumers polled by Klarna (52%) said they will only buy what they can afford in the Black Friday sales, with a minority (13%) saying they will probably end up spending too much. The majority (85%) of consumers will compare prices more often to buy an item where it's cheapest.
However, accompanying data from Klarna estimates that just under half (41%) of products currently available for purchase are "fake deals"*, having risen by 10% over the last year. This could result in shoppers paying over and above the odds for products when they could make noticeable savings elsewhere. The categories identified by Klarna with the most "fake deals" are toiletries, cleaning equipment, and skincare.
Klarna's new search and compare tool supports shoppers to identify fake deals, because it shows how the price of any product has fluctuated over time.
The data comes as the cost-of-living crisis impacts people's spending at the traditional peak season. Overall, four in five consumers say that the rising cost of goods and services will have an impact on how they shop for the holiday season.
Encouragingly, the data also reveals that people are setting budgets for their Christmas spending to minimise the chances of overspending. When asked whether they have set an overall budget for their holiday spend, 67% of consumers said they had done so either fully or in part. One-fifth (21%) of respondents said they hadn't set a budget but would like to.
Klarna is urging consumers to use the resources that are out there to help them manage their spending over the Christmas period. This includes budgeting and price comparison tools, like Klarna's new in-app feature which allows shoppers to search and compare prices for items across different retailers to find the best deal.
*A "fake deal" is defined as:
a product whose current price is at least five percent lower than it was for a week ago but at the same time
a product whose price from a week ago was at least ten percent higher than it was in August
Image courtesy of Unsplash.
Share this story