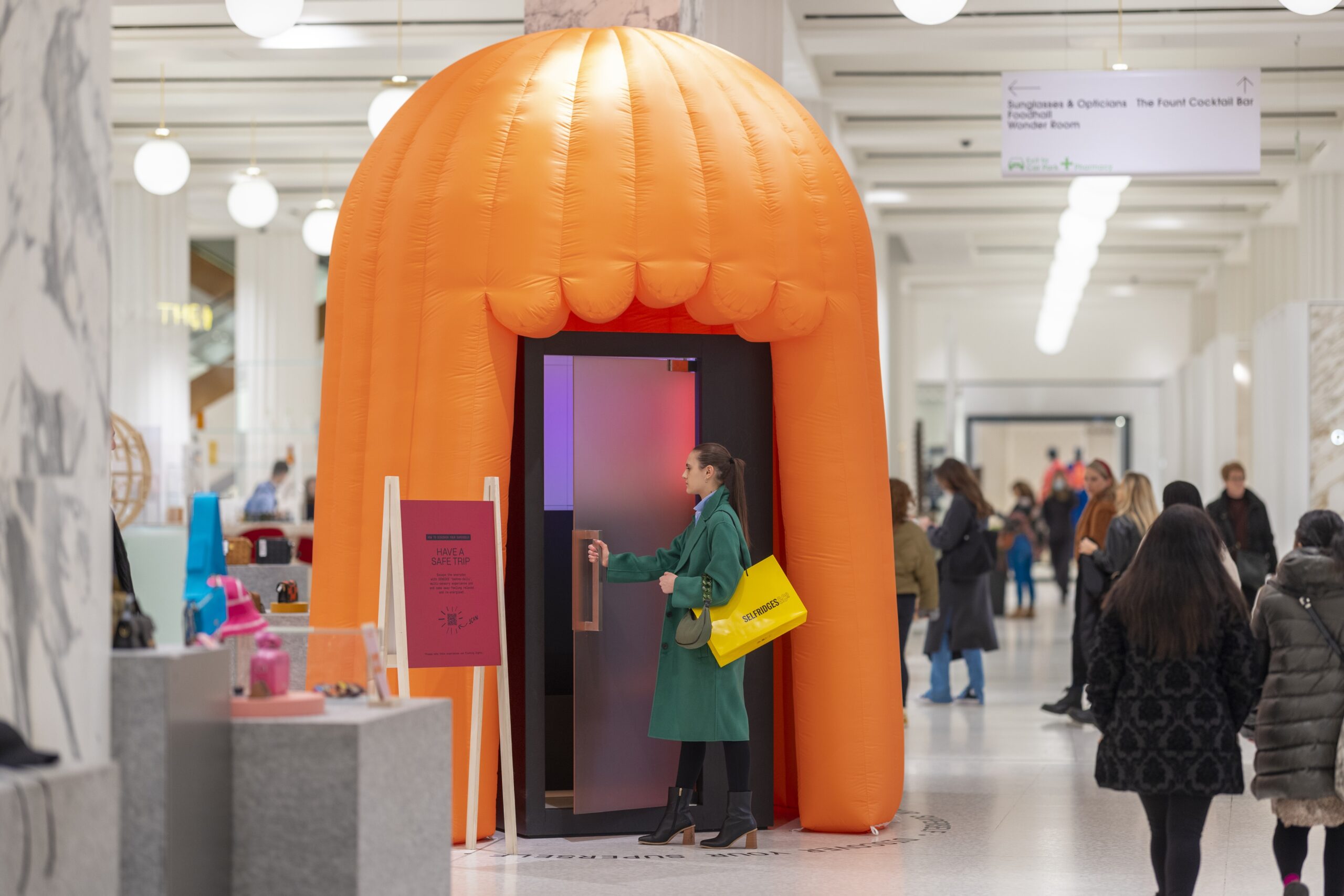 Photographer: Jason Alden for Selfridges.
Selfridges launches SUPERSELF, a new project that puts the self and inner well-being at the centre of the shopping experience in the pursuit of 'feel-goodness', offering customers a new kind of retail therapy.
SUPERSELF takes visitors on a journey of uplifting self-discovery and nurturing self-care, both in stores and at Selfridges.com.
From February 28, through SUPERSELF, customers will be invited to try a number of therapeutic experiences ranging from confidence coaching, creative breakthrough with an award-winning hypnotherapist, to breathwork sessions, as well as empowerment sessions called Self-Power, to unlock limiting beliefs.
This new kind of retail therapy, which was devised by Selfridges in close partnership with The Stack World, will also include sex therapy sessions with a clinical psychologist and psycho-sexologist working across the sexuality spectrum (including LGBTQ+) to evaluate and reset a couple's or an individual's sex life through a Sex Life MOT.
Booking for all retail therapy sessions is now live at Selfridges.com.
Customers across all Selfridges stores (and an online in an adapted version) can also experience Sensory Reality by Sensiks, a safe and drug-free multi-sensory psychedelic trip, utilising VR, that stimulates the senses to optimise mental well-being. The 10-minute session within the Sensory Reality Sensiks pod facilitate a deeper connection with the self and has been the object of multiple scientific research studies and clinical trials demonstrating its efficacy against forms of addictions, PTSD and anxiety. It's the first time it is ever been made available to the public in retail space.
SUPERSELF is the first installment of Selfridges' creative theme for 2022 called SUPERFUTURES, an exploration of tomorrow in the making and an invitation to customers to co-create the future with the retailer.
"We are excited for customers to experience SUPERSELF, the first part of our creative theme for 2022, SUPERFUTURES.  It is all about exploring ways to help our customers 'live brighter' – from feeling good to living more sustainably.  We're reconsidering retail therapy, connecting our customers with self-development therapy and coaching sessions – from sex therapy to confidence coaching to gut health and nutrition, in partnership with The Stack World.  We're experimenting with mood-boosting pods, in the form of 'techno-delic' head-trips with Sensiks.  And we're bringing to the fore the myriad ways Selfridges can help you become your SUPERSELF – through fitness, sustainability, beauty, food, creativity and more." Emma Kidd, Selfridges acting Creative Director.