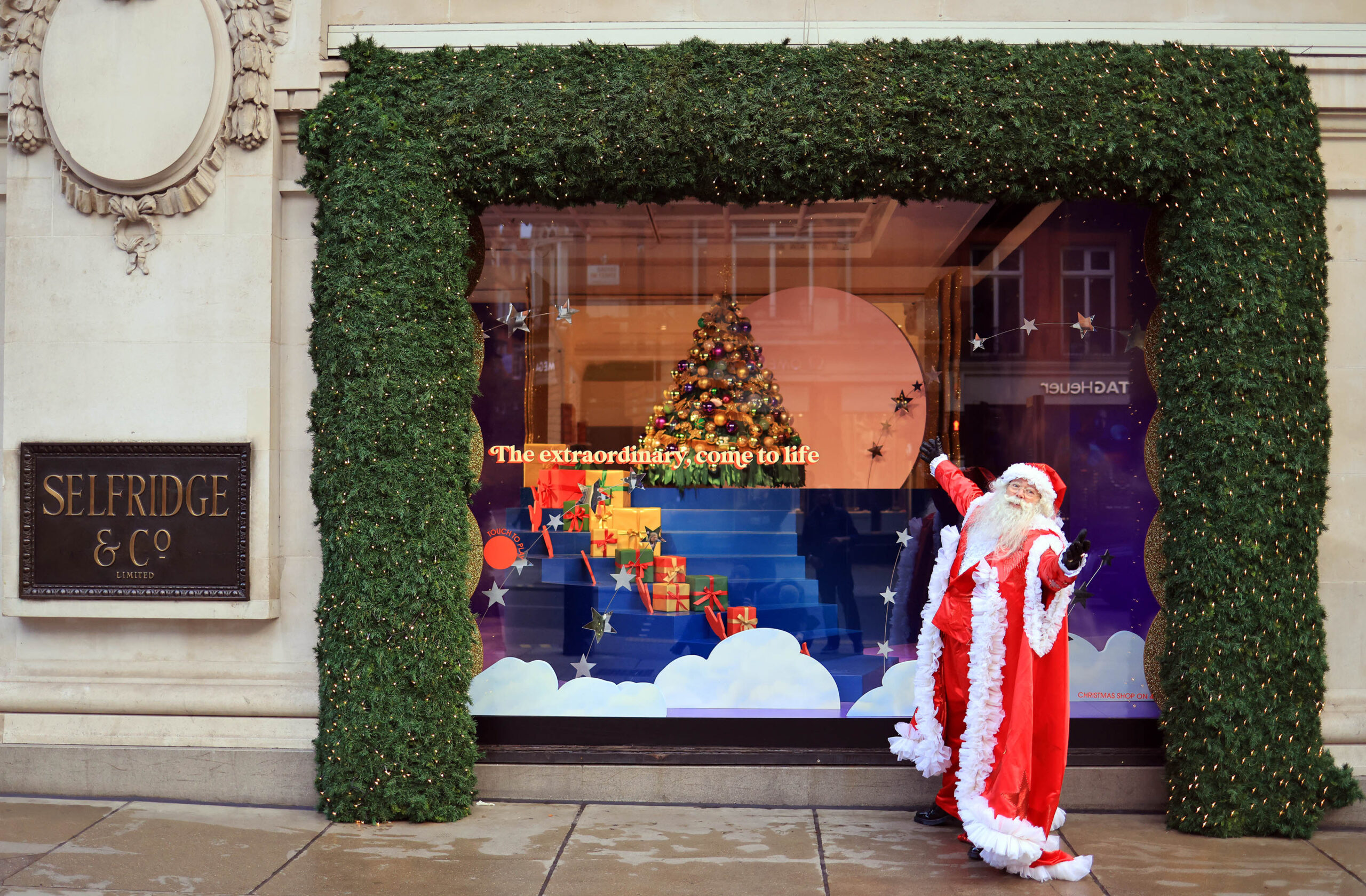 With less than 60 days to Christmas Day, Selfridges unveils its Christmas of Dreams theme through iconic window displays and a new campaign. Christmas of Dreams launches across Selfridges stores in London, Birmingham and Manchester, and on selfridges.com, with a digital campaign starring actress Jane Horrocks. 
Christmas of Dreams invites visitors to make their dream Christmas come true with Selfridges – from finding perfect gifts for loved ones, to imaginative solution-driven services, dazzling entertainment and over 4,000 experiences to be enjoyed together, both in store and digitally.
This year, Selfridges' Christmas theme presents a slightly surreal, enchanted dream world.  It blends creative references, from Busby Berkeley 1930's golden age Hollywood, classic 1950's technicolour film musicals and a new imaginary cast of characters who are brought to life not only in the windows but also in stores, and through Selfridges' new digital campaign starring much loved British actress and singer, Jane Horrocks, and drag artist and sculptor Juno Birch.
The Christmas of Dreams digital campaign can be seen on Selfridges.com, @theofficialselfridges, and youtube.com/selfridges. Within a uniquely Selfridges world, Jane Horrocks plays the host of an off-kilter festive variety show for the digital age, where game-show nostalgia meets a disco aesthetic on a surreal set full of sparkles and populated by dreamy characters.
"We are ready to bring magical moments to our customers, however they wish to celebrate this year, with our Christmas of Dreams. Fuelled by imagination Selfridges is here to make Christmas shopping and gift finding special and fun, and this year, a little surreal. We know our customers have been dreaming of being together, so we are looking forward to hosting friends and families at Selfridges to celebrate even more extraordinary experiences this festive season." Says Andrew Keith, Selfridges Managing Director.
Visit the Selfridges Christmas hub at: www.selfridges.com/Christmas